Main content
Honors and Awards
Law library awarded mini grant for wellness resources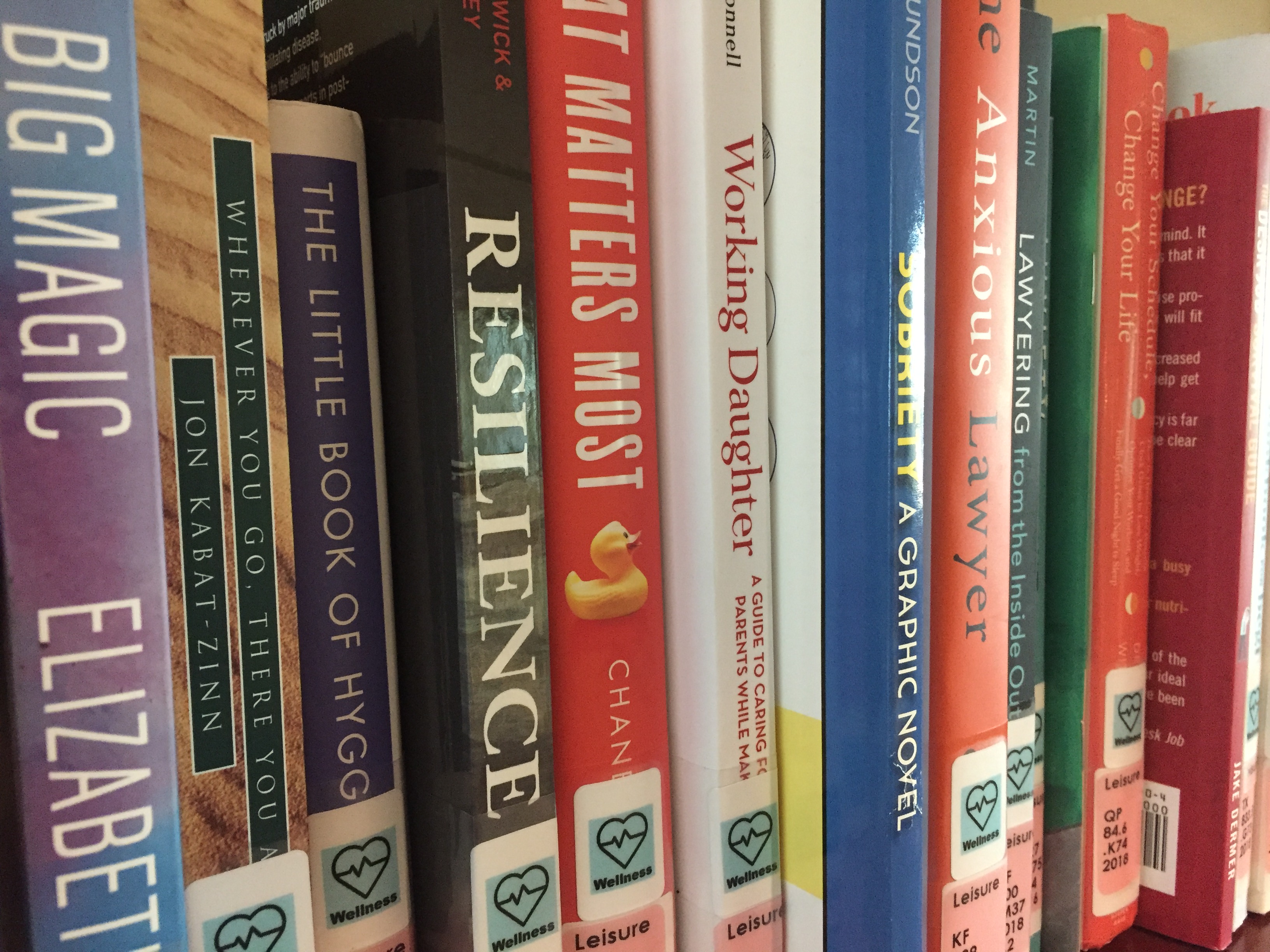 Emory Law's Hugh F. MacMillan Library recently received a Be Well Mini-Grant from Emory's Office of Health Promotion. These grants were created to help improve well-being in the Emory community from a student-centric perspective. Billy Tringali, law librarian for outreach, interviewed, surveyed, and worked directly with several students to determine which types of resources would be most useful to them. Of the 84 students that responded to the survey, 100% stated that they would be interested in having a permanent collection of wellness resources housed in the library. Students indicated they would be most interested in seeing books about resources on nutrition, mental health, and sleep hygiene. They were also interested in books on substance abuse, alcohol education, sexual health, mental health, resilience or ability to deal with challenges, destress methods, and general wellness. Tringali used this data to build and write the grant proposal that earned the library the funds to purchase eighteen wellness books.
Tringali explained, "It is my firm belief that the library has a duty to support students holistically. In the same way the library has run our award-winning Stress Busters program every semester, MacMillan Library is eagerly moving forward to create research guides. Our Stress Busters guide has been viewed more than 1,000 times; further permanent resources in our collection will encourage student wellness and contribute toward preparing them to succeed at Emory Law and beyond."
All students can access these resources on the second floor on the Hugh F. MacMillan Law Library. This collection is located just above the legal fiction collection and next to the board game collection, purchased to supply students with an easy way to build social connection.
---
Tags