Main content
Alumni
Dean's message to alumni for the new academic year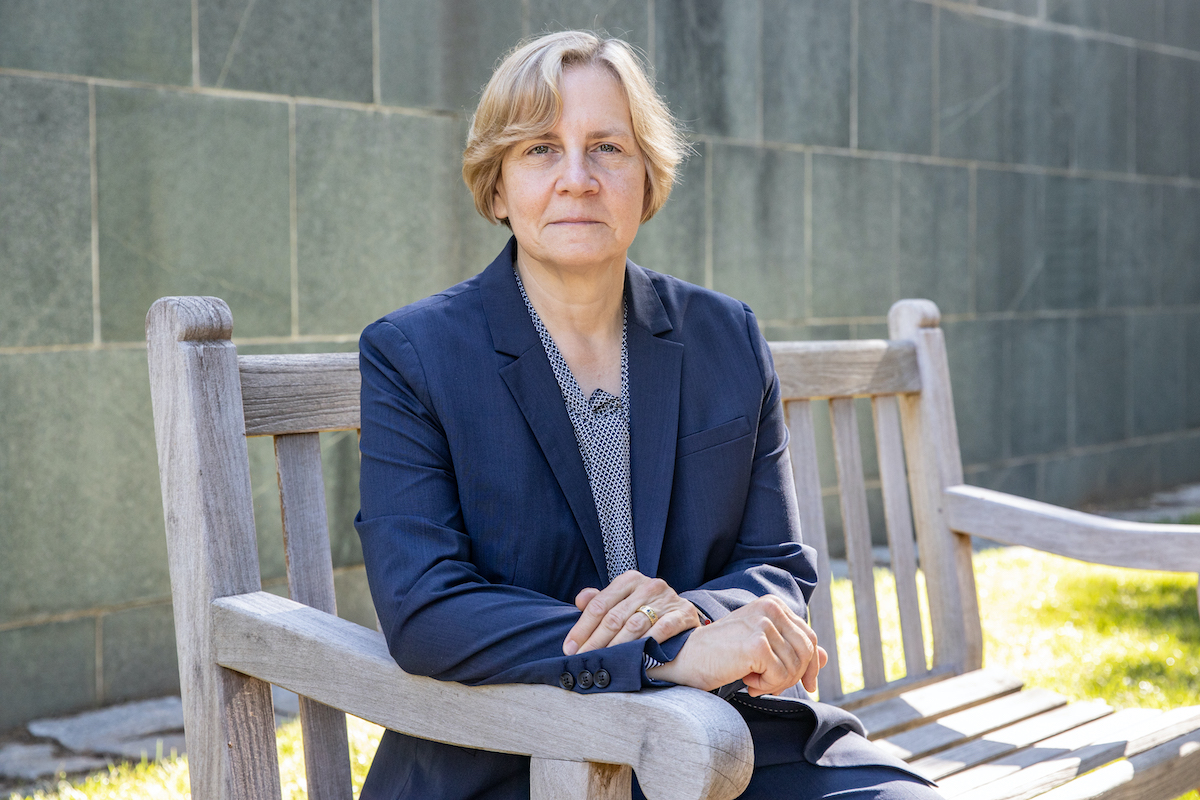 Dear Alumni and Friends,  
Last month we welcomed new JD, LLM, and JM students to Gambrell Hall for the law school's annual orientation, Welcome Week. New students have joined our community from 31 states, the District of Columbia, Puerto Rico, and 13 countries. The 1L class includes a broad range of capable and talented students—a professional opera singer, a five-time Ironman triathlete, a former NFL Pro Bowler, several Peace Corps alumni, and members of the U.S. military or allies, to name just a few of their many accomplishments. Many of you may have read about the national upswing in law school applications. Our class is about 15% larger than initial targets and boasts the highest academic credentials of any class in our recent history; the class is 56% female and 40% non-white. The students have degrees from 164 undergraduate schools.  
It is wonderful to see our building buzzing with activity again. The halls of Gambrell have been too quiet without the regular presence of our faculty, staff, students, and alumni. We look forward to resuming activities, as evolving public health conditions allow. Flexibility will be important for all as we proceed through the semester.  
New Academic and Bar Support 
One key tenet of our strategic plan is to enhance our student support, especially academic and bar preparation. We took several important steps forward this year, bolstering our bar-related course offerings, investing in giving students access to new bar preparation materials, and expanding review sessions and alumni mentoring programs for graduating students studying for the bar exam. In July, we provided access to space in Gambrell for students to take bar exams, which were administered online again this year.      
I am pleased to announce that  Rhani Lott Choi 10L has been named director of Academic Advising and Bar Success. In this new role, Rhani will oversee student academic advising across all degree programs, and she will design, implement, and improve Bar readiness programs and strategies for our students. Rhani is an experienced member of our staff and an adjunct professor. She teaches Cross-examination Techniques and Georgia Practice and Procedure and serves as advisor for the Emory Law Mock Trial Society. She's also active in the National Institute for Trial Advocacy (NITA). In addition to graduating with a JD (honors) from Emory Law, Rhani holds a doctorate in education from the University of Georgia. 
Faculty Announcements 
We are delighted to welcome Professor Darren Hutchinson to our faculty this semester, joining as inaugural John Lewis Chair for Civil Rights and Social Justice. We also welcome new lecturers: Michael Athans, Karen Cooper, Sarah Geraghty, Hallie Ludsin, Sydnee Mack, Schlomo Pill, Kerry Quinn, and Magdalena Tulibacka. Jim Tomkovicz has returned to Emory Law as Dean's Professor.   
Professors Abduh An-Na'im, Frank Vandall, and Barbara Woodhouse plan to retire at the end of the 2021-22 academic year. We look forward to celebrating their many years of contributions to the Emory Law faculty later in the school year.  
The law school has received approval to hire four faculty members during the next faculty hiring cycle; we will keep you posted on the plan for those searches.   
Staff Announcement 
After fifteen years of service to Emory Law, Associate Dean for Enrollment Management and Student Services Ethan Rosenzweig 02L will leave the law school at the end of August to take an appointment at the U.S. Department of State as a deputy assistant secretary, focusing on international education initiatives, including the Fulbright Program. Ethan's passion for Emory Law and his commitment to our students will be greatly missed, however we are fortunate to have the outstanding and experienced leadership provided by Jenna Otokawa, senior director for Admission and Financial Aid, Natasha Patel, director of our Career Center, and Stephanie Dingle, director of Student Life. 
Practical Training Ranking  
Like many law deans, I spend a lot of time discussing the annual U.S. News rankings. Today, I'm pleased to highlight another ranking, this one for Best Law Schools for Practical Training, released by "preLaw," a sister publication to the National Jurist. Emory received a rating of A+ and was ranked #13 in the spring 2021 issue (read more here). 
As the school year progresses, we look forward to keeping you engaged  through a range of exciting programs and events. We value your interest and commitment to Emory Law and I encourage you to contact me or our alumni team directly with your ideas, comments, and questions.  
Warm regards, 
Dean Bobinski
---
Tags