Main content
Honors and Awards
Emory professor and graduates nominated to federal posts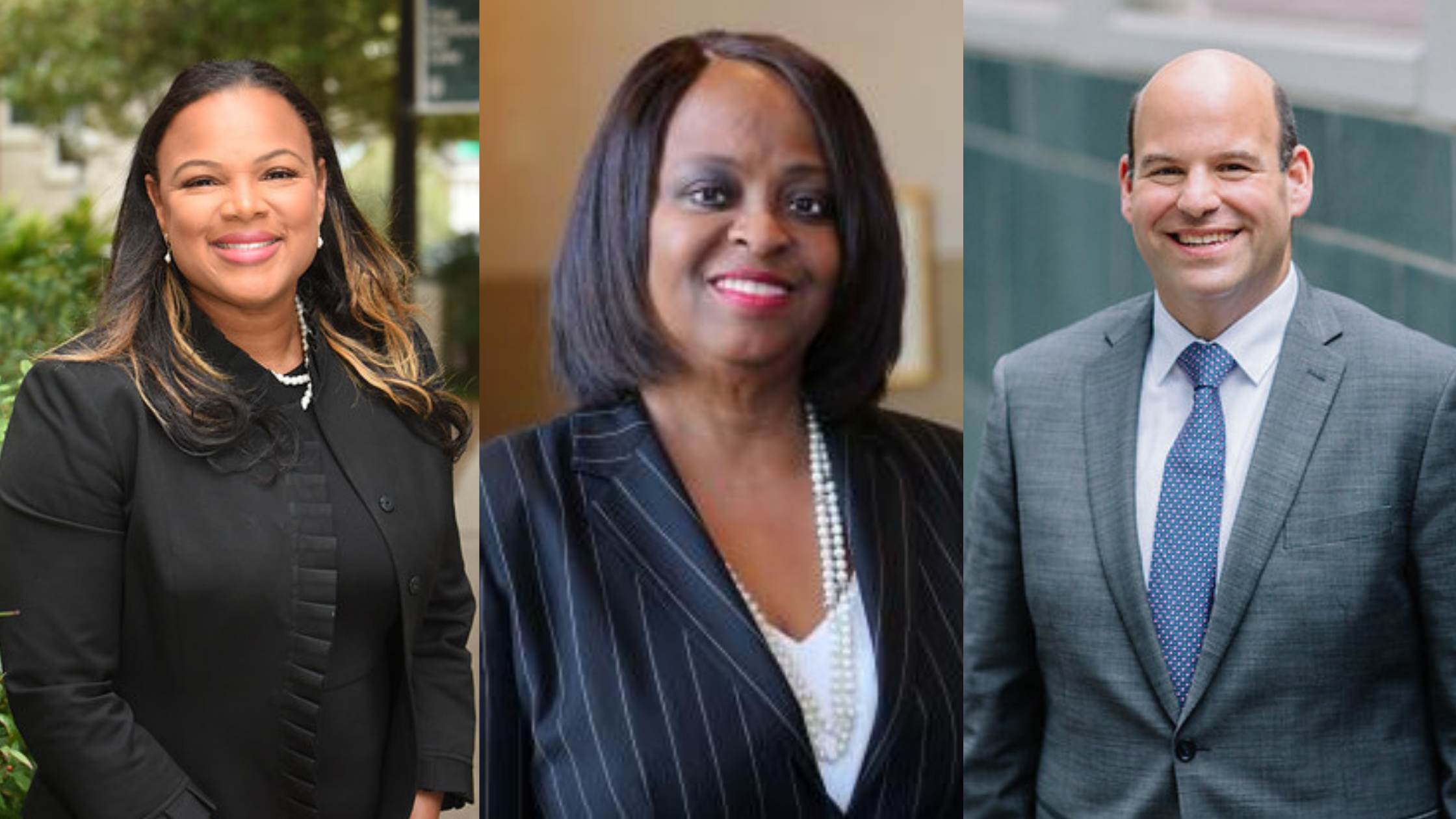 This week, President Joseph Biden nominated both an Emory Law professor and an alumna for important financial and regulatory posts within the administration. Also, Emory Law's associate dean of enrollment management and student services recently joined the U.S. State Department as a deputy assistant secretary, where he will focus on international education initiatives including the Fulbright Program.
Asa Griggs Candler Professor of Law Kristin N. Johnson was nominated to serve as a commissioner of the Commodity Futures Trading Commission. An expert in cryptocurrency and fintech with specialization in the regulation of complex financial products (including the origination, distribution, and secondary market trading, clearing, and settlement of securities and derivatives) Johnson would bring valuable knowledge to regulating a $582 trillion global derivatives market, which the CFTC oversees. 
In July 2019, Johnson testified before the U.S. House Committee on Financial Services Fintech Task Force at the hearing "Examining the Use of Alternative Data in Underwriting and Credit Scoring to Expand Access to Credit." She testified again before the Financial Services Subcommittee on Consumer Protection and Financial Institutions in April of 2021 at the hearing "Banking Innovation or Regulatory Evasion? Exploring Trends in Financial Institution Charters." In her recently scholarly writing, Johnson explores the need for regulation of cryptocurrency trading platforms. Before joining Emory earlier this year, Johnson served as an Associate Dean for Faculty Research and McGlinchey Stafford Professor of Law at Tulane Law School. Consumer protection and financial market regulation scholars praise her thoughtful balance of the promise of innovation and the need for careful market oversight. 
Prior to her academic appointments, Johnson practiced at a law firm in New York City advising domestic and international clients on diverse financial transactions. After attending the University of Michigan Law School where she served as an editor of the Michigan Law Review, she clerked for the Honorable Joseph A. Greenaway, Jr. of the District Court of New Jersey, elevated to the Third Circuit Court of Appeals. She is an honors graduate of the Walsh School of Foreign Service at Georgetown University. 
Reta Jo Lewis 89L was nominated to serve as president and chair of the Export-Import Bank of the United States. Lewis has served as a senior fellow and director of Congressional Affairs for the German Marshall Fund of the United States (GMF) since 2016, where she leads and oversees initiatives, programs, and bipartisan exchanges for members of the U.S. Congress and their European counterparts. She also established GMF's Women of Color in Transatlantic Leadership Program. 
Her 25 years of leadership experience in international affairs, legal, public policy, business and regulatory affairs, and subnational diplomacy include her post as first-ever special representative for Global Intergovernmental Affairs under Secretary Hillary Clinton at the U.S. Department of State during the Obama-Biden Administration. In 2013, she was awarded the Secretary's Distinguished Service Award. 
Prior to joining the State Department, Lewis was of counsel at Edwards Angell Palmer & Dodge LLP and a shareholder at Greenberg Traurig LLP. She was also the first Black woman to serve as vice president and counselor to the president at the U.S. Chamber of Commerce. Prior to her tenure at the Chamber, she was special assistant for political affairs to President Bill Clinton. She is a life member of the Council on Foreign Relations, and this year was elected to the board of the Leadership Council for Women in National Security. A native of Statesboro, Georgia, Lewis earned her bachelor's at the University of Georgia and an M.S.A.J. from American University.
Associate Dean of Enrollment Management and Student Services Ethan Rosenzwieg 02L came to Emory Law as a Woodruff Fellow after earning his undergraduate and master's degree in public policy at D.C.'s American University, then serving as deputy director of the U.S. Department of Education's Office of Policy Briefing and Scheduling as a Presidential Management Fellow. Following law school, he clerked for the Hon. G. Ernest Tidwell of the U.S. District Court of Northern Georgia and then practiced with Nelson Mullins Riley & Scarborough in Charleston, South Carolina. Since 2009, Rosenzweig has enrolled diverse and distinguished Emory Law classes through innovative recruiting and a nuanced, hands-on approach to creating a student body that is both competitive and collaborative. 
"I love our community," Rosenzweig said. "It is home in every sense for me. I didn't think I could be luckier than attending Emory Law as a student. Developing a career here, though, has been the greatest fortune of my life."
---
Tags