Main content
Students
Emory Law graduates succeed on Georgia July Bar Exam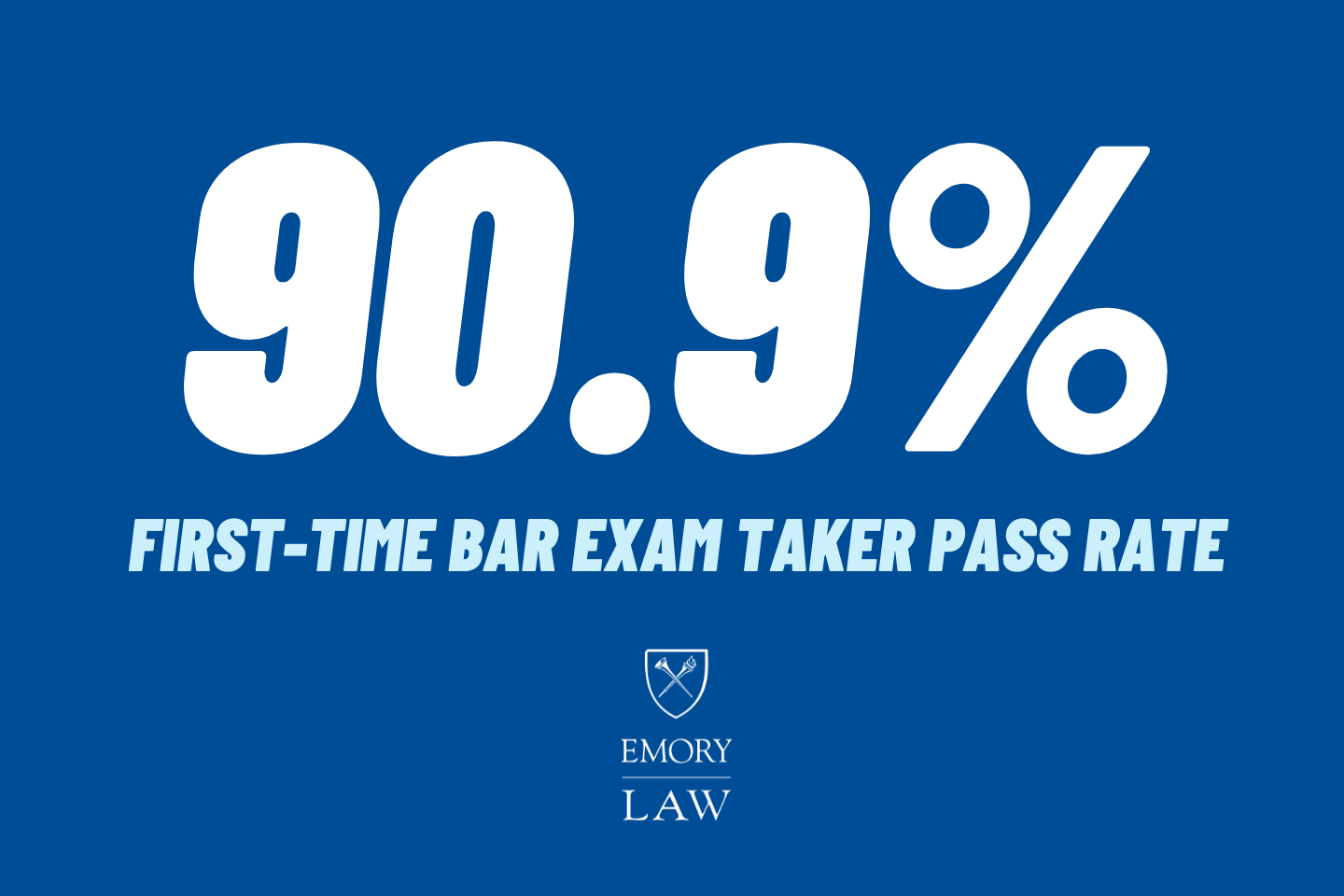 P

ass rate on July 2021 exam

highest

since

2014
Emory University School of Law graduates take the bar exam in numerous jurisdictions across the country, but the Georgia Bar tends to be the most popular bar exam among our graduates.  
The success of these graduates is the outcome of a dedicated effort to provide our students with an exceptional doctrinal and theoretical education while supporting them as they prepare for the rigors of the bar exam.  
These efforts included enhancing our academic advising; facilitating adoption of bar-related resources for faculty teaching bar-tested subjects; adding advanced legal skills courses; offering bar preparation and feedback; providing students with subsidized bar success tools; and ensuring access to bar review courses. While the law school regularly surpasses the ABA average pass rate, this redoubled effort to focus on support, coupled with the tenacity and persistence of these talented students, has made it possible for Emory Law to break the 90% pass rate for the first time since February 2014. 
While we understand that standardized tests are often fraught with biases and are subject to methodological variations, this achievement highlights a trend and trajectory that buoy us and provide our student body with an indication that taking advantage of the tools provided leads to favorable results. 
This fall's entering class is the most highly credentialed we've had in Emory Law history. As they begin their legal education, we anticipate they will look to those recently admitted to the bar as inspiration and help us continue to evolve how we best meet the educational needs of our students. 
We congratulate our students for this achievement and offer thanks to those in our faculty, staff, and alumni communities. Their assistance — teaching bar-tested courses, offering review sessions, mentoring, and providing insight and advice through our students' academic journeys at Emory Law — is vital to our students' success.   
---
Tags