Main content
Honors and Awards
North-West University awards van der Vyver its Lifetime Achievement Award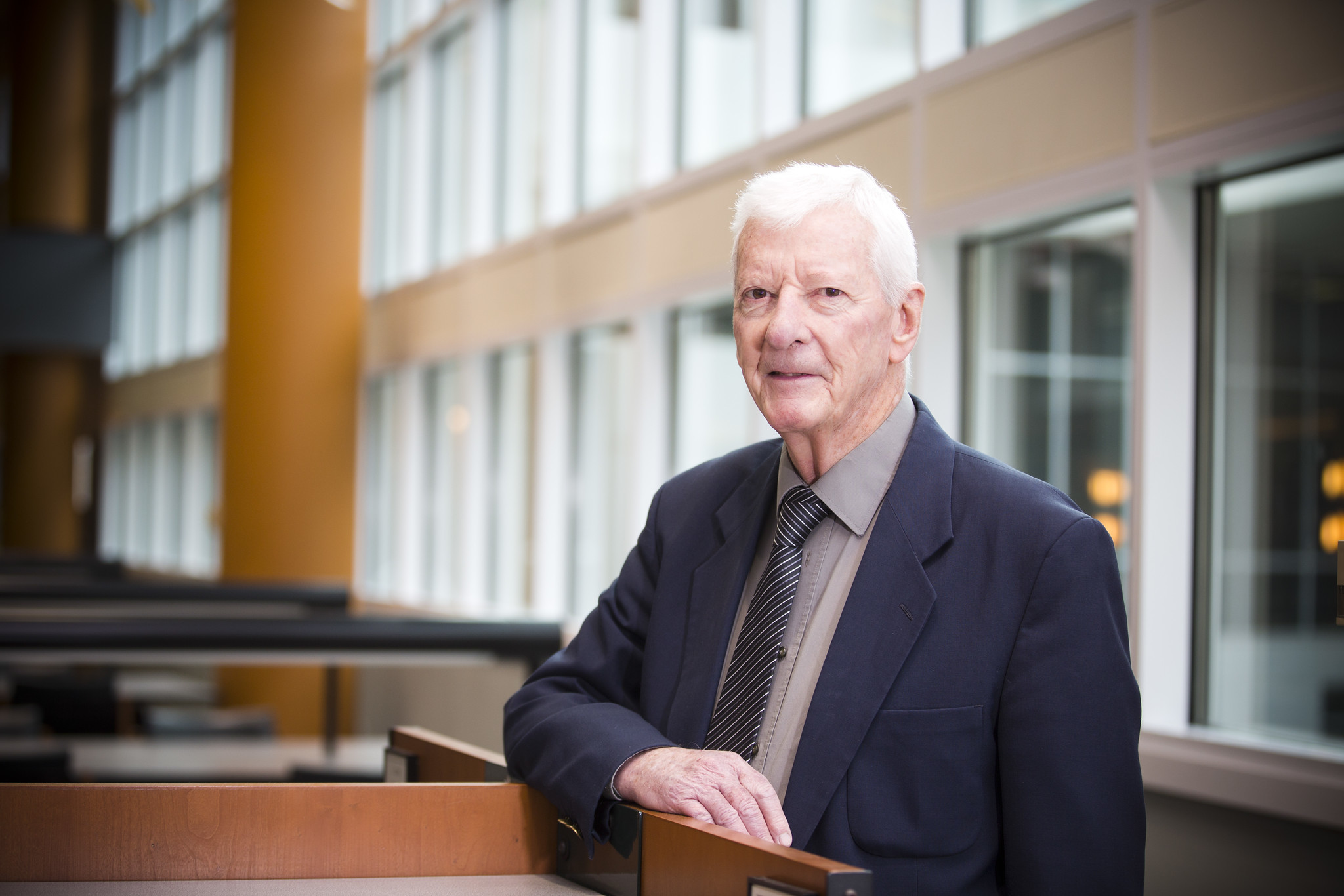 The North-West University (NWU) in South Africa held its Biennial Alumni Excellence Awards last month, honoring Professor Johan van der Vyver with the Lifetime Achievement Award.
The award is given to candidates who have demonstrated "exceptional and meritorious service to society and whose achievements make them inspirational role models for the future."
Professor van der Vyer notes that receiving the Lifetime Achievement Award from NWU is so impactful because being acknowledge by his alma mater is particularly moving.
His departure from the then Potchefstroom University for Christian Higher Education (PU for CHE) in 1978 was under challenging circumstances. He had recently published Seven Lectures on Human Rights, a book on the value of human rights and a constitutional democracy, and, to put it simply, he was considered controversial for his revolutionary work.
When van der Vyver criticized South Africa's apartheid security legislation, the University Council, under pressure from the government, barred him from teaching and publishing anything controversial. He resigned in protest and accepted a position at the University of Witwatersrand (WITS) where he taught for more than 15 years.
"Professor van der Vyver inspired a generation of lawyers," said presenter and NWU Alumni Society chairperson Albert Sorgdrager.
He recalled that even 40 years ago, van der Vyver would complain about the lack of paternity leave for husbands with newborns. "It is clear that Professor van der Vyer was always ahead of his time," he said.
Professor van der Vyver's grandson accepted the award on his behalf.
At Emory University School of Law, he introduced a course on International Criminal Law where he has been an active lecturer and the I.T Cohen Professor of International Law and Human Rights since 1995. He's also the senior fellow in the Center for the Study of Law and Religion.
He has since participated in the proceedings that led to the drafting and approval of the Statute of the International Criminal Court, including the Rome Conference in 1998 and the Review Conference in 2010, held in Kampala, Uganda. 
"We are proud and grateful to have Professor van der Vyver as a colleague at CSLR," said the director of academic programs, Justin Latterell. "May we all be as true to our own callings as he has been to his."
---
Tags