Main content
Alumni
CSLR and Emory Law welcome Terri Montague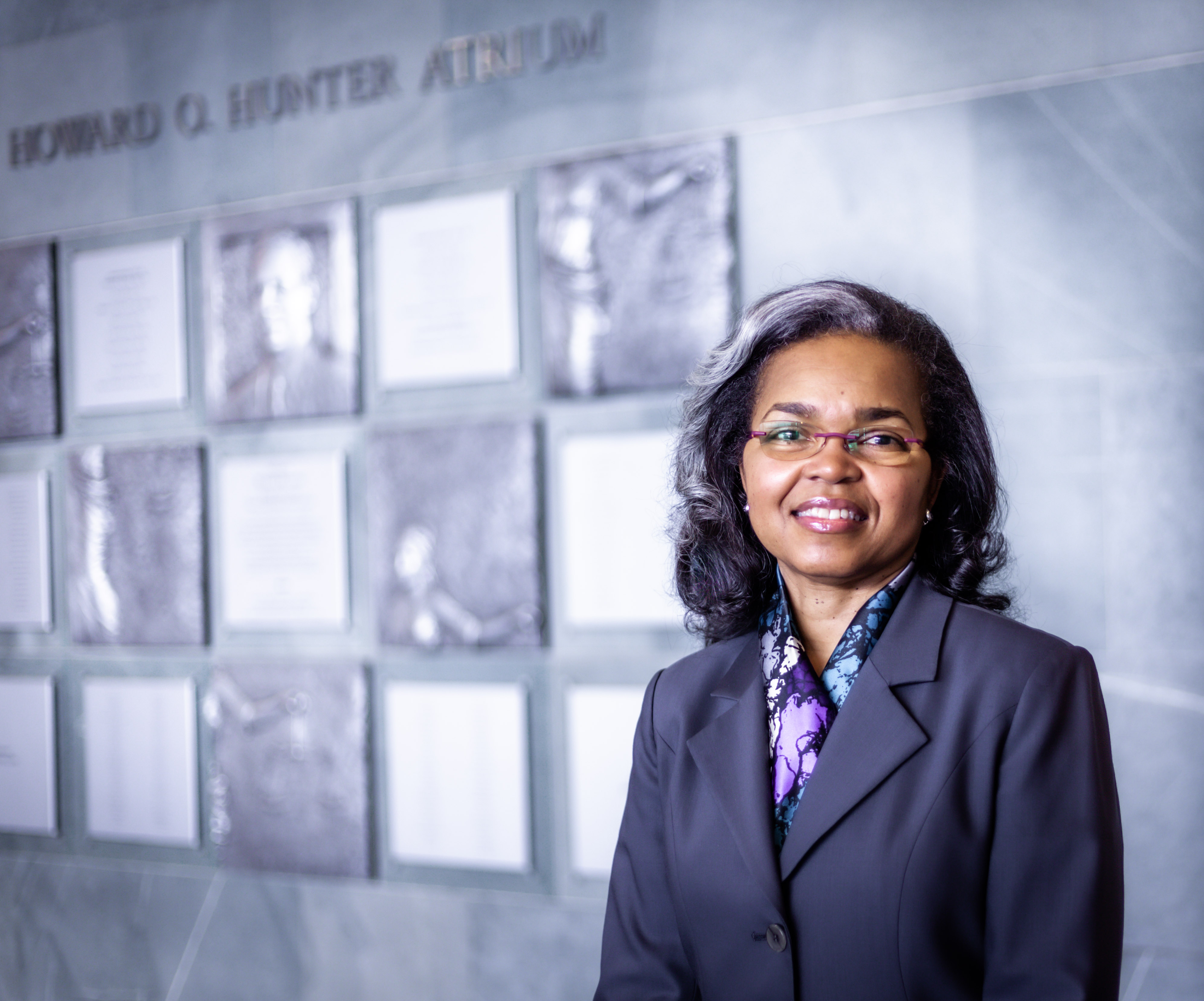 Terri Montague is a multi-disciplinary scholar, attorney, and leader who joins Emory following a seven-year tenure in the Office of General Counsel at the U.S. Department of Housing and Urban Development (HUD), where she served as program counsel for federal housing and community development grant programs and closed on $1.14 billion in federally-assisted and FHA-insured residential, mixed-use, and healthcare transactions. Most recently, Montague helped HUD develop guidance and tools to systematically embed an equity framework and redress inequities in HUD policies and programs, pursuant to the President's Executive Order 13985, "Advancing Racial Equity and Support for Underserved Communities Through the Federal Government."
Before joining HUD, Montague was the founding president and CEO at Atlanta BeltLine, Inc., where she launched and led early implementation of the transformative $4.8 billion BeltLine project that is enriching Atlanta with parks, trails, affordable housing, transit, environmental remediation, and economic development. Montague has earned degrees in law and theology (Emory), religion (Gordon-Conwell), city planning and real estate development (MIT), and economics (University of Chicago).
"It is a true joy to welcome back to our CSLR community one of our brilliant former students," said John Witte, Jr., Director of CSLR. "Terri Montague brings to CSLR deep learning, wide experience, and exemplary leadership in society, church, state, and economy. Her career has been a textbook example of how to integrate theory and practice, faith and works, stewardship and service in the field of law and religion. We are privileged to have her as an academic colleague, and to join a formidable team of powerful leaders in our Center."
Montague's fellowship was made possible by a generous gift from the McDonald Agape Foundation (MAF). "The McDonald Agape Foundation could not be more thrilled to support Terri Montague as she joins the outstanding team of scholars at CSLR," said Mark Berner, Senior Program Officer at MAF. "Terri is a rare talent who combines an outstanding academic pedigree; accomplished civic, executive and public policy leadership experience; and deep Christian faith graced with the bridge-building and thought leadership skills so needed to help address America's racial and economic divides."
Montague's scholarship, teaching and community engagement work will focus on some of the most pressing challenges facing communities in the United States.
"This is an invaluable and timely opportunity to bring my leadership voice, multi-disciplinary perspective, and practical experience to Emory," Montague said. "I look forward to collaborating with other Emory faculty and community stakeholders to educate for systems change and for more equitable, sustainable communities of the future."
---
Tags