Main content
Price's 2009 book among those in Justice Ginsburg's personal library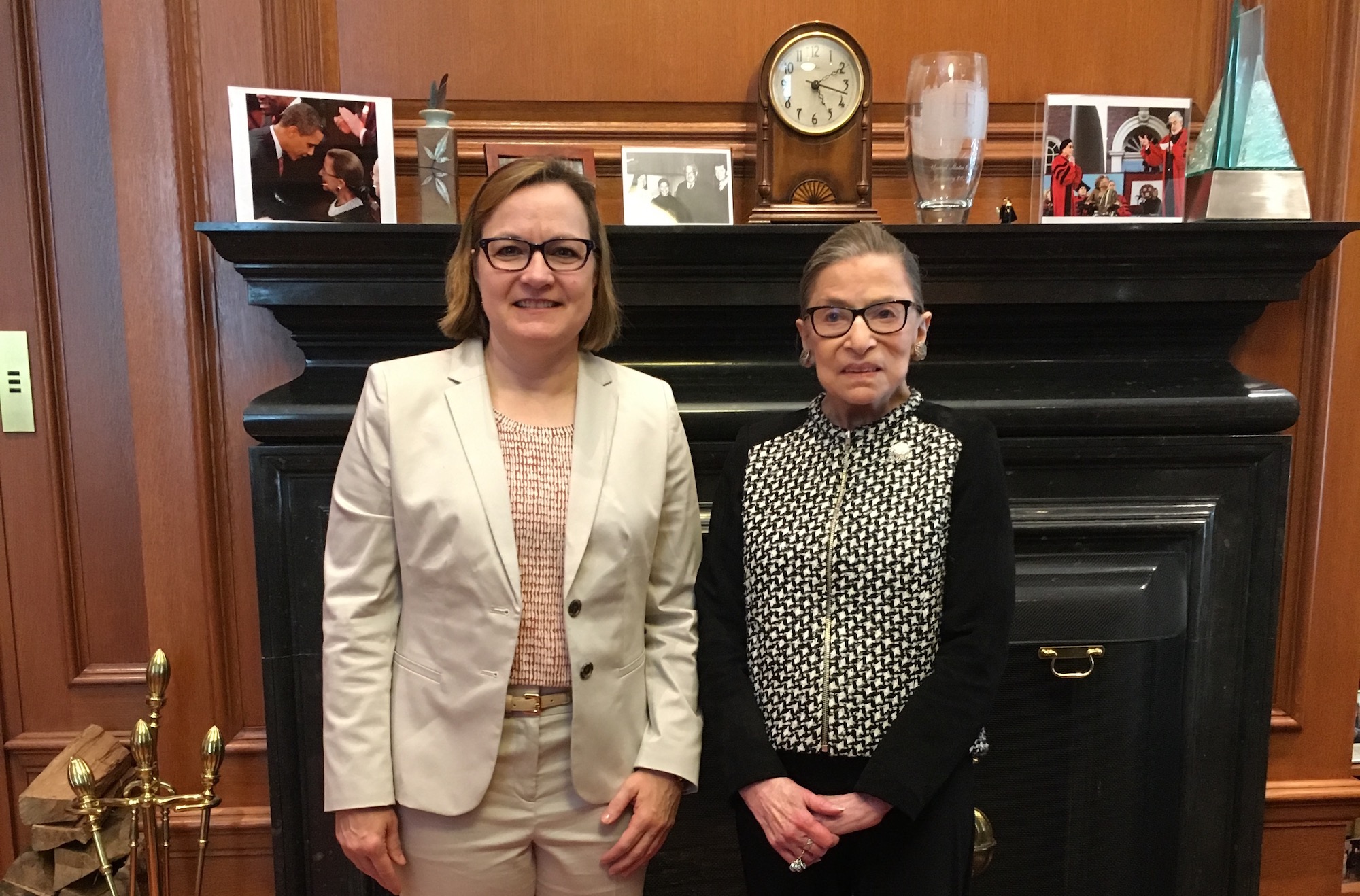 The online auction of the late Supreme Court Associate Justice Ruth Bader Ginsburg's personal library closes today. The 166 lot collection ranges from Ginsburg's Harvard and Columbia Law textbooks to best sellers such as Toni Morrison's Beloved. 
So it was bittersweet for Asa Griggs Candler Professor of Law Polly Price to see her biography of Justice Richard S. Arnold up for sale in the Judicial History section, a collection of 10 books on judges and the courts. (Price clerked for Arnold at the 8th U.S. Circuit Court of Appeals.) Justice Ginsburg wrote the foreword to Price's 2009 book, which also contains an endorsement blurb from former President Bill Clinton. While the other nine books were given to Ginsburg, inscribed by the author, Price's book contains the bookplate of "Ruth and Martin Ginsburg" inside.
In 2016 Price was invited to deliver the Leon Silverman Lecture at the Supreme Court. While there, she visited Ginsburg's chambers, where the above photo was taken.
"Check out the very first book in this collection—my biography of Judge Richard S. Arnold!" Price posted Wednesday on social media. "Want. This. Book. … but the bidding is quickly out of my range. Maybe the winning bidder would sell my book to me?" [To win the book, one must purchase the entire lot.]
Price is an expert on public health, legal history, and immigration, and has another volume coming this spring. Plagues in the Nation (Beacon 2022) is the result of research supported by her 2017 Andrew Carnegie Fellowship, a distinction awarded to a small group of scholars, journalists, and authors whose work addresses the most pressing issues of our day and serves to strengthen U.S. democracy. Read more about the book here.


During her 2016 visit to the Supreme Court, Justice Ginsberg signed Price's book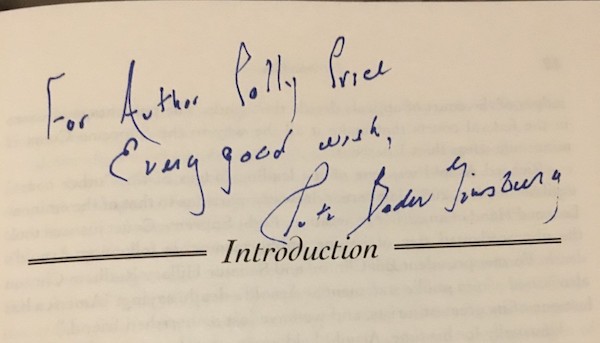 ---
Tags