Main content
Announcements
Bedzow named inaugural executive director of Emory Purpose Project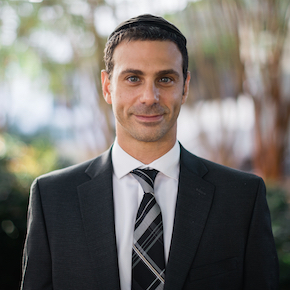 Ira Bedzow 14G, senior fellow in the Center for the Study of Law and Religion, has been selected to lead the Emory Purpose Project, a signature element of the Student Flourishing initiative. The primary focus of the Purpose Project is to cultivate and nurture a sense of purpose and meaning by integrating reflective, growth-oriented experiences and programs throughout the student journey.
As the inaugural executive director of the Emory Purpose Project, Bedzow will build on several pilot initiatives launched by a campus-wide Student Flourishing workgroup in the 2022–2023 academic year, which aimed to enhance students' engagement with questions of personal beliefs, values and meaning to help develop their own sense of purpose.
In addition to Bedzow, the leadership of the initial Purpose Project workgroup comprised Michelle Lampl, the Charles Howard Candler Professor in the Department of Anthropology in the Emory College of Arts and Sciences; Ken Keen, associate professor in the Practice of Organization and Management and associate dean for leadership in Goizueta Business School; and Ed Lee, senior director of the Alben W. Barkley Forum and senior director of inclusivity for the Emory College of Arts and Sciences.
This group facilitated several conversations and pilots on campus in partnership with the Center for Contemplative Science and Compassion-Based Ethics, Emory Campus Life, the Office of Spiritual Life and others. Examples of pilot programming included the addition of "purpose" modules in Health 100 and ECS 101, residential faculty engagement programs and global travel experiences.
The new, more formal structure will build on these early efforts. By embedding a focus on purpose and meaning across Emory's academic, professional development, community building and well-being programs, the Emory Purpose Project will be instrumental in the Student Flourishing initiative's overall goal to create a holistic, transformational educational experience across both the Atlanta and Oxford campuses that helps students flourish professionally and personally.
"Within the next few years, 'purpose thinking' will become integrated into the ethos of Emory. It will not be something students do from time to time; it will instead be the lens through which they see their educational experience," says Ravi Bellamkonda, provost and executive vice president for academic affairs. "Whether in the classroom or out, an important aspect of their Emory experience will be developing the practice of critically thinking about their choices and how those choices speak to who they are and what they care about."
Emory already has many significant programs, units and leaders nurturing and promoting reflective practice — including the Center for Contemplative Science and Compassion-Based Ethics, the Center for the Study of Law and Religion, the Center for Ethics, the Center for the Study of Human Health, the Office of Spiritual and Religious Life, Emory Campus Life, and Candler School of Theology, among others.
The Emory Purpose Project will convene diverse partners across the Emory community, with the goal of providing opportunities for students to develop what Bellamkonda calls "a muscle for reflection." Through these opportunities, students will consider how their aspirations and values contribute to the overall purpose and meaning in their lives. They will also learn to create effective strategies for achieving those goals.
In the coming year, Bedzow will create and execute a comprehensive strategic plan for the Emory Purpose Project, with a strong focus on campus-wide engagement and partnership.
"As executive director of the Emory Purpose Project, one of my first priorities will be to work with campus partners to integrate purpose and meaning into the 'language of Emory' such that they permeate discussions and initiatives that relate to curriculum development, campus life, and the university mission," says Bedzow.
While the Emory Purpose Project will offer some programming itself, Bedzow notes that most initiatives will either be collaborations with other campus partners in Atlanta and Oxford, or independent campus programs supported and promoted by the Emory Purpose Project. Collaborating directly with students in designing programs that explore purpose will be a high priority, and programming will also be available to faculty, staff and alumni in the form of workshops, lectures and other resources.
"As our programming continues to grow, I look forward to seeing how it will shape students' life choices, influence their behavior and foster a profound sense of purpose, allowing them to truly flourish at Emory and beyond," says Bedzow.
Bedzow's tenure at Emory includes roles that intersect health care, law, religion and ethics. Bedzow holds a faculty position in the School of Medicine, while also serving as a core faculty member of Emory's Center for Ethics, a senior fellow in the Center for the Study of Law and Religion and the unit head of the International Chair in Bioethics. His interests relate to understanding the ethical implications of biotechnology and health care policy as well as how organizations can create an ethical culture through values-driven leadership.
Faculty, staff and students are encouraged to learn more about and get involved with the Emory Purpose Project by contacting Ira Bedzow.
This story first appeared in Emory Report.
---
Tags