Main content
Statement on Marvin Arrington Sr.'s Passing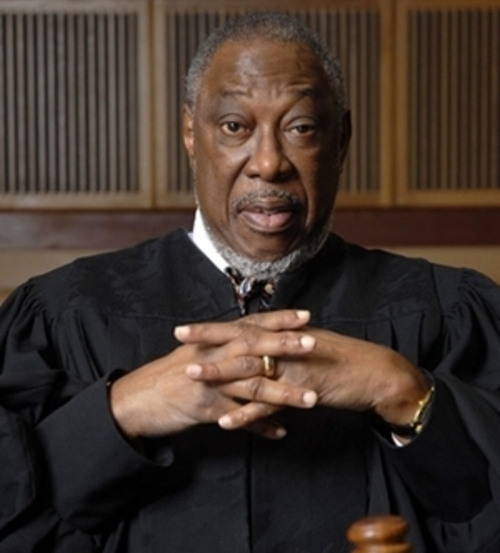 Emory University School of Law joins Atlanta and the nation in mourning the loss of the Honorable Marvin Arrington Sr. 67L. While the world recognizes Mr. Arrington for his stellar public service career culminating in his recent post as a judge in Fulton County, Georgia, Superior Court, the Emory community also cherishes his part in our institution's history.
In 1965, Arrington transferred from Howard to Emory Law and, in 1967, became one of the law school's first Black graduates. He faithfully served as a member of the Emory Law Advisory Board, formerly known as the Law School Council, to help deans make decisions that enabled the graduation of generations of bright, prepared students. In 1988, he received the Distinguished Alumni Award from the law school and a well-deserved Emory Medal from the university. The Emory Medal is the university's most prestigious alumni award and honors recipients who are leaders in their field as well as leaders in their local, national, and global communities.  
During Emory Law's 2017 centennial celebration, Arrington was named one of the institution's Emory Law 100, a group of notable people—nominated by a Centennial Advisory Committee consisting of faculty, staff, and alumni—who represent the best of Emory Law's history. The list honors alumni and faculty for advancing the rule of law, making history at Emory or beyond, and significantly advancing the Emory or Emory Law community. 
What's more, Arrington has been a regular supporter of Emory Law through the Class of 1967 Scholarship.
We honor the life of this outstanding man for his profound contributions to Emory—and for his lifelong service to the community and his commitment to fair housing, equity, and representation.
With deepest condolences,
Mary Anne Bobinski, Dean and Asa Griggs Candler Professor of Law
---
Tags