Main content
Alumni
Bar honors Carson 08L for service to Georgia veterans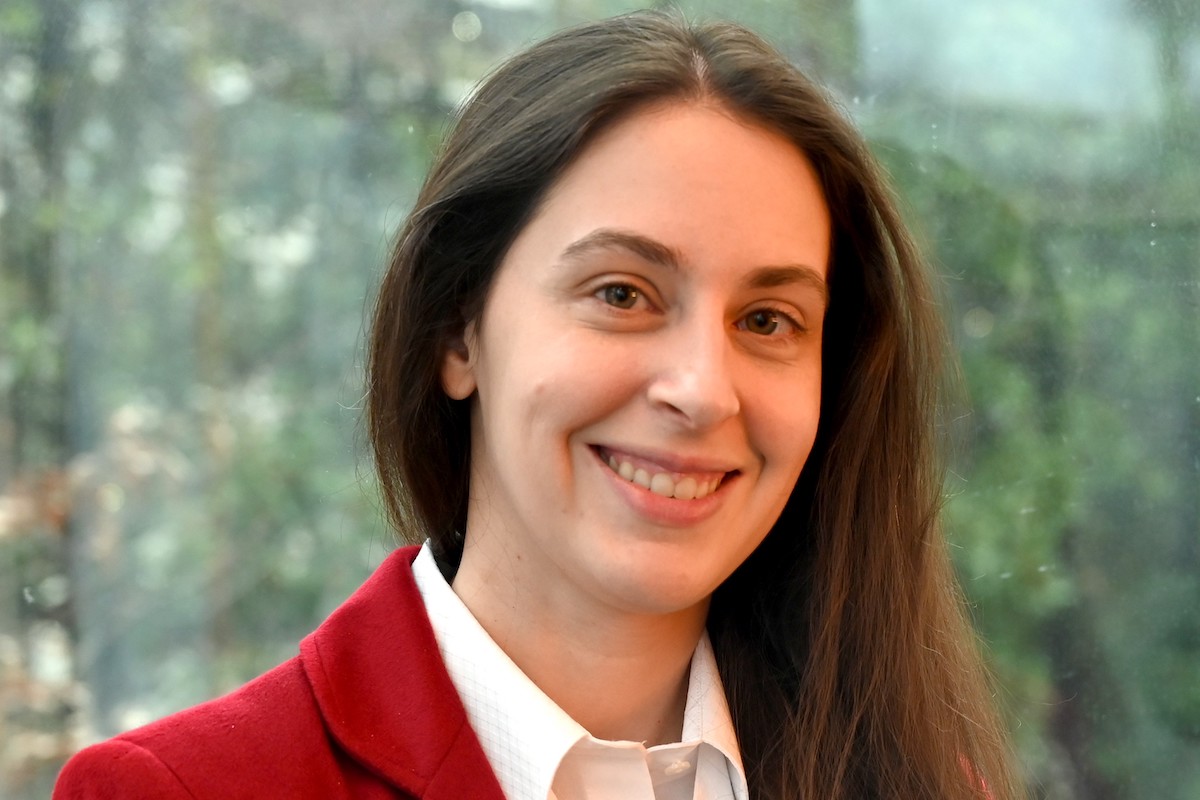 Emory Law's Volunteer Clinic for Veterans former Senior Staff Attorney Carlissa Carson 08L has received the Georgia State Bar's Marshall-Tuttle Award, which honors lawyers who work on behalf of Georgia's more than 700,000 veterans.
Carson was recognized for helping veterans with civil matters, which can make a profound difference for those who were injured during their service and are seeking VA disability benefits from the Veterans Benefits Administration. She received the award on June 9, 2023, during the State Bar's annual meeting in Savannah.
"As someone who has served in both the Army and Air Force, I understand how difficult it is for veterans to navigate the invisible ice of the VA system," Carson said. "It is an honor and a pleasure to serve military veterans, helping them break down barriers to benefits."
Jenna Breslin 19L worked alongside Carson as an attorney fellow at the clinic and nominated her for the award. She notes the difference it makes to clients to know Carson is also a veteran.
"The fact that Carlissa also served and is currently serving as a reservist is essential," Breslin said. "I've seen firsthand how veterans immediately relax and open up as soon as she shares that."
"The quiet dedication and compassion she brings to the table is absolutely essential for working in veterans law. Especially with VA claims, by the time veterans call the Emory VCV, they're tired and frustrated," Breslin said. "They need someone with whom they can relate and find a sense of comfort and common ground. Veterans know that when they come to the VCV, they're among friends and comrades." The clinic also assists veterans with disability benefits, wills, advance healthcare directives, and powers of attorney.
Before joining the clinic in 2020, Carson earned an LLM at Georgetown University Law Center in international law and human rights, and also spent five years at the U.S. Small Business Administration as district counsel.
"When I read about the staff attorney vacancy at the clinic, I felt the job was created for me," Carson said. "I served in the U.S. Army Reserve for nine years, and I have now served in the U.S. Air Force (Air National Guard) since 2012. I have first-hand knowledge of the challenges veterans face during service and afterwards. Also, as an Emory Law graduate this is a familiar place from which to serve those who have served." (Carson received Emory Law's Young Alumni Award in 2021.)
Carson says she's proud that the clinic has secured over $6 million in future and backdated benefits for veterans since her arrival in 2020 and that the student volunteer pool has grown from about five students per semester to more than 20. She's also built relationships with other local veterans aid organizations including The Warrior Alliance, United Military Care, and Emory's Brain Health Center.
Carson's efforts turned the clinic into "a well-oiled machine that involves students in the essential boots-on-the-ground legwork that is required to take a legal claim from intake all the way to resolution," Breslin said. "She channeled her dedication for serving veterans into building an essential community resource that provides so much support and relief for Georgia vets, regardless of their socioeconomic status. 
The Marshall-Tuttle Award is named for both U.S. Army Corporal Evan Andrew Marshall, a 21-year-old from Athens, Georgia, and legendary U.S. Circuit Judge Elbert Parr Tuttle.
Marshall was killed in action by a roadside bomb in 2008 during his second tour of duty in Iraq. His decorations included the Bronze Star and Purple Heart. Judge Tuttle served in the Army for 32 years, including World War II combat duty with the 77th Infantry Division in Guam, the Philippines, and Japan. In addition to his many military awards, Tuttle received the Presidential Medal of Freedom in 1981. He was a founding partner of Sutherland Asbill and served on the federal bench for 43 years. While an attorney, one of Tuttle's pro bono clients was a young Marine, John Johnson. His case, Johnson v. Zerbst, went to the U.S. Supreme Court, which in 1938 held that counsel must be provided for all defendants in federal criminal trials if they can't afford to hire an attorney.
In July, Carson accepted a tenure-track faculty position at Samford University's Cumberland School of Law.
Follow this link to apply for the clinic senior staff attorney position.
---
Tags