Main content
Faculty and Scholarship
Sag testifies on AI, copyright before Senate subcommittee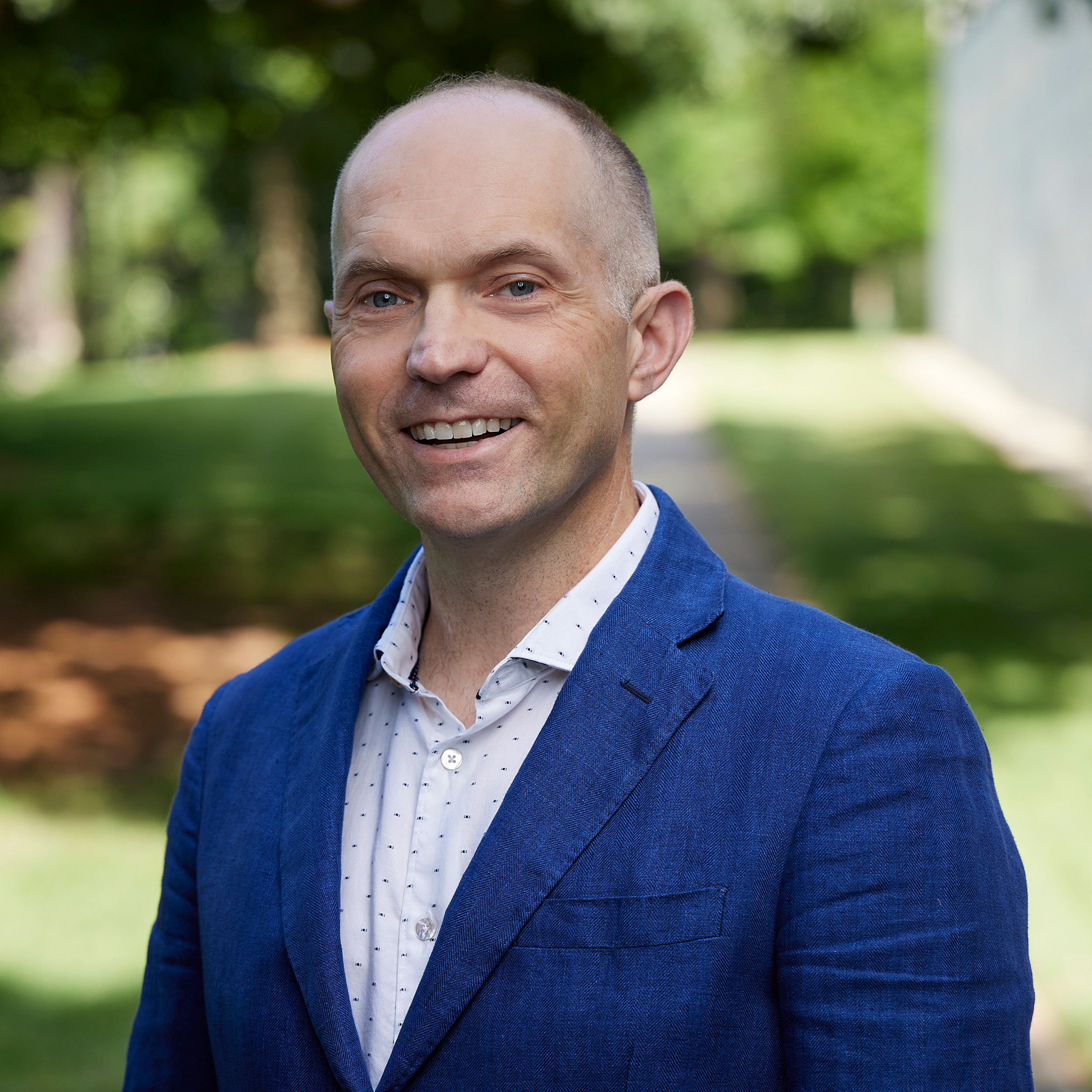 Earlier this month, Professor Matthew Sag joined an artist whose work has been seen by millions in Marvel blockbusters when both testified before a Senate subcommittee on how U.S. copyright law should address generative artificial intelligence. Other panelists included executives from music, AI, and creative software industries.
Sag, Professor of Law in Artificial Intelligence, Machine Learning, and Data Science, joined Emory Law in 2022 as part of Emory's AI.Humanity Initiative.
The July 12 U.S. Senate Committee on the Judiciary Subcommittee on Intellectual Property hearing was titled, "Artificial Intelligence and Intellectual Property – Part II: Copyright." In addition to Sag's testimony, the committee heard from concept artist and illustrator Karla Ortiz and three industry executives: Ben Brooks, head of public policy for Stability AI; Jeffrey Harleston, general counsel and executive vice president of business and legal affairs at Universal Music Group; and Dana Rao, executive vice president, general counsel, and chief trust officer for Adobe Inc. 
The hearing, chaired by Senator Chris Coons (D-DE) addressed concerns that the U.S. stay competitive in the lucrative AI industry and the legality of using copyrighted material to train large language models without an artist's express consent.  
"Copyright Industries added $1.8 trillion of value to the U.S GDP, accounting for almost 8 percent of the U.S economy," said Sen. Thom Tillis (R-NC). Those industries also employ 9.6 million U.S. workers, he added. "We must not only consider how our current IP laws apply to the field of generative AI but also what changes, if any, may be necessary to incentivize future AI innovators and creators." Another issue, Tillis said, is whether generative AI output can be copyrighted.
Sag's position is copyright law does not, and should not, recognize AI systems as authors.
"An AI can't produce a work that reflects its own 'original intellectual conception' because it has none," Sag told the committee. He also addressed the perception that large language models such as ChatGPT "copy" material they find while scraping text from the web.
"They typically don't copy the data in any literal sense," Sag said. "In very rare cases when they do copy the training data—something computer scientists call 'memorization'—that is regarded as a bug to be fixed, not a desirable feature."
Sag says courts have held that technologies that use copyrighted material (including reverse engineering, search engines, and plagiarism detection software) usually fall in the category of "non-expressive use," and thus are fair use. Therefore, the outputs of a properly trained large language model with appropriate safeguards would also be fair use.
When Tillis asked about other countries' successful efforts to regulate AI, Sag mentioned Article 3 and 4 of the EU Directive on Copyright in the Digital Single Market.
"I think that the European Union's approach—where they have different rules for commercial and non-commercial use—and opt-outs have to be respected for commercial uses of the text mining … has something to recommend it," Sag said. "By the same token I would note that opt-outs do not apply to researchers working at proper research institutions in the EU, nor do contractual overrides—which is a position that I can't see Congress adopting, but it's certainly something to look at."
Ortiz, the Marvel illustrator, said the artists' community wants new legal models built from scratch that initially allow only the use of public domain material, and any expansion beyond that should involve licensing.
"That's why my community has suggested over and over opt-in should be the key in order to base the foundations of consent credit and compensation," she said.
"These AI companies use our work as training data and raw materials for their AI models without consent, credit, or compensation," Ortiz said. "No other tool solely relies on the works of others to generate imagery. Not Photoshop, not 3D, not the camera, nothing comes close to this technology."
Sag says at present, U.S. copyright law doesn't need an overhaul.
"If Congress is considering new legislation in relation to AI and copyright, that legislation
should be targeted at clarifying the application of existing fair use jurisprudence, not overhauling it," Sag said in prepared remarks. "Israel, Singapore, and South Korea have recently incorporated fair use into their copyright statutes in recognition of the fact that the flexibility of the fair use doctrine gives U.S. technology and research communities a significant comparative advantage. Several other jurisdictions, most notably Japan, the U.K., and European Union, have specifically adopted exemptions for text data mining that allow for using copyrighted works as training data for machine learning."
Sag said he is more concerned about AI's use in creating deepfakes and synthetic media that is used to "harass, injure, and defame individuals and contribute to a toxic media environment where all sources of information are distrusted.
"There are limits to what Congress can do to address these issues, but I believe a national right of publicity law is needed to replace the current hodgepodge of state laws, and that we are overdue for a national data privacy law," he said.
---
Tags