Main content
Clinics
A new guide to environmental justice in Georgia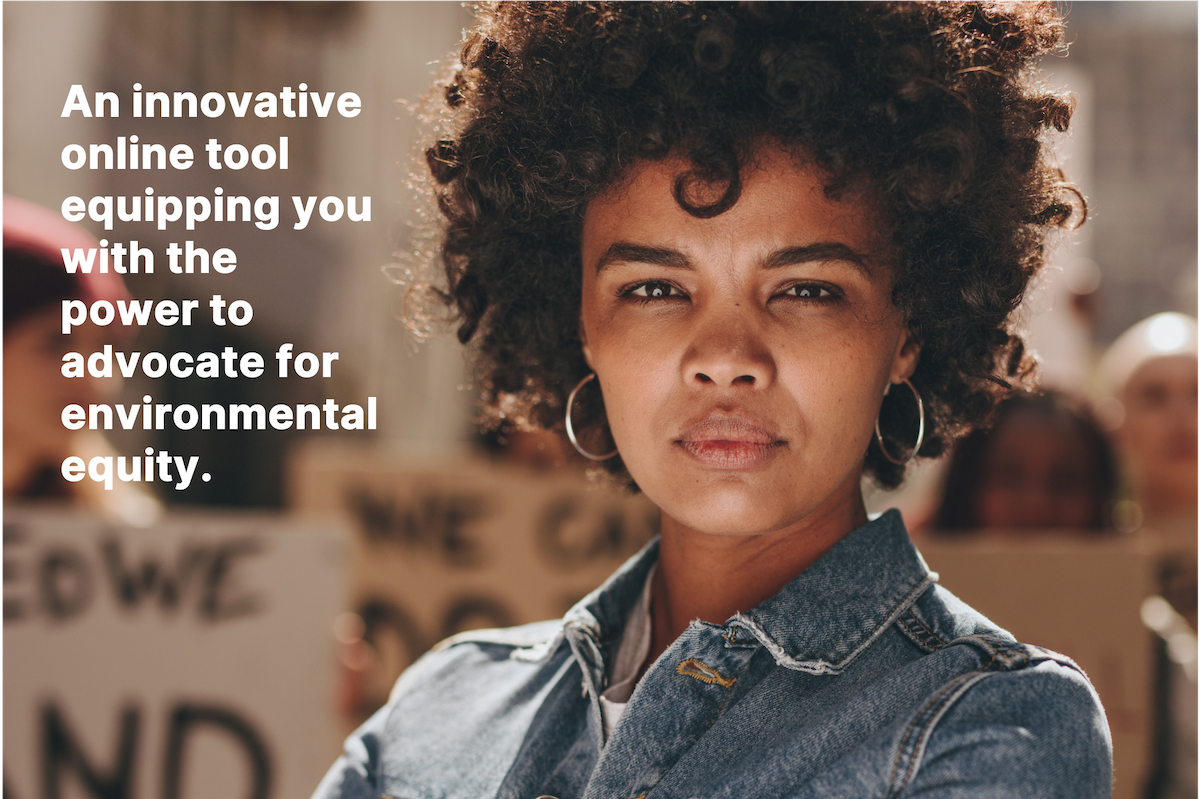 In 1983, a first-of-its-kind government study revealed race was the primary factor that determined where hazardous waste winds up in the South—which was predominantly in Black communities. (1)
Forty years later, the impact of related air and water pollution still manifests in premature births, developmental delays, asthma, kidney and nerve damage, cancer, and accelerating climate change. 
The Turner Environmental Law Clinic and co-authors recently released the Environmental Justice Green Book (EJGB), a website that Director Mindy Goldstein says is a unique toolkit for communities to fight coal-fired plants, factories, landfills, trash transfer stations, biowaste facilities, and transportation hubs that are still often sited in non-white communities. The title was inspired by Victor Hugo Green's Green Book, from the Civil Rights era.
"I think it is becoming increasingly recognized that certain communities are disproportionately burdened by environmental harm," Goldstein said. 
She and Clinic Fellows Katie Bauman and Geoffrey Toy 16L were three of the guide's seven principal authors, joined by attorneys from the Southern Environmental Law Center and Hummingbird. Thirteen environmental experts also volunteered to provide guidance, and all research and writing was done pro bono, Goldstein said. Funding for developing the site came from the Ray C. Anderson Foundation, The Sapelo Foundation, and The Southern Environmental Law Center. The EJGB builds on the clinic's 2007 publication, Putting the Law to Work in Our Communities: A Citizen's Guide to Environmental Protection and Justice in Georgia, co-written with GreenLaw.
"We wanted to make something that was interactive, lived online, and could be accessed from your cell phone," Goldstein said.
The site contains legal and scientific information and step-by-step instructions on how to recognize, document, and report hazards. But Goldstein says what sets the EJGB apart is an intuitive interface that guides users to quickly find solutions to their specific problem.
"My partner, Alex Passe, and I focused on transforming a 290-page static document into a customizable online questionnaire format. By answering questions, users can select their exact issues or wants and receive back specific appropriate information," said former clinic Student Attorney Phyllicia Thomas 23L. "This tool places the power back in the hands of communities that have been ignored for far too long," Both Passe and Thomas interned with the Environmental Protection Agency while at Emory Law; they are among 19 Turner Clinic students who worked on the project over the past three years. 
Thomas and Passe created a user funnel by thoughtfully constructing questions that would generate corresponding answers from the guide, rather than requiring users to wade through the book's more than 400 pages. Try it here.
The guide also includes historical milestones in environmental law, tips on grassroots organizing, legal templates, and a list of health impacts caused by specific pollutants. Other resources detail which office to consult about what, along with contact information. 
In the weeks since the book's release, environmental organizations have contacted the clinic to see how they can use it as a model.
"One of the things that was incredibly exciting was the reception that this tool has received at the outset, from states across the country saying we want to do something similar," Goldstein said. "I think we will see a lot of regions and states copying and learning from this tool."
The plan is to update site info annually to reflect new laws and court decisions. And in 2024, the Clinic will partner with Emory's Hercules Exposome Research Center for community training, she said.
The guide demonstrates the clinic's twin goals, which are to benefit Georgians, and also, "provide students with incredible legal training and expertise in areas that will allow them to be effective advocates as they embark upon their legal careers," Goldstein said.
Thomas volunteered for years with Georgia organizations that address hunger and injustice. She earned her bachelor's degree at the University of Georgia's College of Agricultural and Environmental Sciences.
"I graduated high school knowing I wanted to be an environmental lawyer, so I chose a major that not only interested me but would equip me to be knowledgeable as an environmental attorney," she said. She chose Emory Law because of the clinic and the school's healthy number of environmental law courses. "Doing environmental justice work like this is why I chose to become a lawyer," Thomas said, "to empower those who were previously overlooked and taken advantage of."
1. The US General Accounting Office study, "Siting of Hazardous Waste Landfills and Their Correlation with Racial and Economic Status of Surrounding Communities." surveyed eight southern states, including Georgia. It found that three out of every four commercial hazardous waste landfills were in predominantly Black communities.
---
Tags