Office of Academic Engagement
The Office of Academic Engagement connects students to academic resources and support at Emory Law as well as the larger Emory University campus.  
Counseling
Referrals to Emory University resources
Student discipline
Please call our office or visit the Current Student Guide Page for additional information.
Our Staff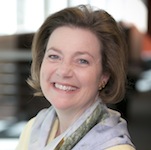 Katherine Brokaw, Assistant Dean
Katherine Brokaw is the Assistant Dean for Academic Engagement and Success for Emory Law. She graduated magna cum laude from Princeton University in 1982, with an AB in Classics. She was the principal speechwriter for Governor Thomas Kean of New Jersey before attending Columbia Law School, where she was a Harlan Fiske Stone Scholar, articles editor of the Columbia Journal of Law and Social Problems, and a teaching assistant to Dean Jack Greenberg. Dean Brokaw received her JD from Columbia in 1990 and clerked for United States District Judge Robert P. Patterson Jr. in the Southern District of New York. She practiced at Davis Polk & Wardwell in New York and King & Spalding in Atlanta for several years, in the field of commercial litigation.
404.727.6809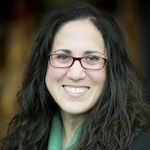 Jennie Geada Fernández, Associate Director for Student Engagement
In addition to being an alumna of Emory Law, Jennie brings over a decade of experience in private legal practice in the Atlanta area to the Office of Academic Engagement and Student Success.  She has an understanding of both what it takes to succeed at Emory Law and as a legal professional in the real world.  Jennie joined Emory Law as Associate Director for Student Engagement in 2013 and has found deep fulfillment in her role advising students in their academic and other pursuits as they find their path in the law.  In addition, Jennie oversees the day-to-day administration of the Dean's Teaching Fellows program and works closely with Dean Brokaw to design and implement the Study Smarter sessions and Bar preparation programs at the Law School.
jennifer.geada.fernandez@emory.edu»
404.727.5661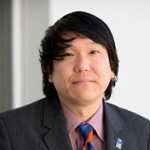 Sei Yoshioka-Cefalo, Associate Director for Student Support
Sei (pronounced "say") Yoshioka-Cefalo is Associate Director for Student Support at Emory University School of Law.  He is a Licensed Professional Counselor (LPC) in the state of Georgia and a Licensed Mental Health Counselor (LMHC) in the state of New York.  He has 15 years of experience working in higher education student support services and utilizes case management techniques to monitor and assess the psychological well-being and needs of his students.  His areas of interest include: disaster & crisis counseling, group dynamics, and addressing identity issues of multicultural/multiracial individuals.  Prior to joining Emory Law in August 2015, Sei was Associate Director of Student Services for the Evening MBA Program at Emory University Goizueta Business School.  He has also held counselor roles at Pepperdine University in Malibu, CA and for City University of New York.  A second-generation Japanese-American, Sei is a native of New York, NY.  He has a master's degree in counseling and guidance from New York University and a bachelor's degree in psychology from International Christian University in Tokyo, Japan.
404.727.5704
Kirsten Schaetzel, English Language Specialist
Kirsten Schaetzel is the English Language Specialist at the law school. She does workshops and has individual student appointments on aspects of English language and American culture. After receiving her doctorate from Boston University, she worked for ten years in Asia. After returning to the US, she began working with international law students at Georgetown Law and has continued to enjoy working with law students after moving to Atlanta two years ago. Working through the Office of Graduate Programs, she is available for all Emory law students.