Child Rights Project
The Child Rights Project trains students to advocate for the interests of children and youth in cases coming before the Supreme Court of the United States. Its first project was writing an amicus brief on the Affordable Care Act in the 2011 term. In the 2012 term it coauthored briefs providing the voices of LGBTQ youth in the two marriage equality cases and advocating for children's rights in an Indian Child Welfare Act adoption case.
The mission of the Child Rights Project is to seek out cases in which children's rights may be overlooked.
Opportunities for Students
The CRP provides opportunities for skills training and for building professional relationships. Working in teams that include major child advocacy organizations and prestigious law firms, students gain insights into the world of public interest lawyering and into big firm pro bono litigation practice. 
Students gain experience through the following measures:
Readings on the art of brief writing, effective writing of friend of the court briefs, and the role of impact litigation in advancing social justice movements
Researching and drafting briefs
Researching pending cases
Reading cert petitions to identify cases where children's voices are not being adequately heard
Assisting in responding to requests for pro bono briefs from outside parties
Current Fellow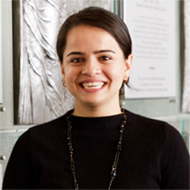 Sayali Bapat is a Doctor of Juridical Science (SJD) candidate at Emory Law, under the supervision of Professor Barbara Bennett Woodhouse. The working title of her dissertation is Theorizing the relationship between child, family and state in India: A Socio-Legal Study. After completing her Bachelor of Business Administration and Bachelor of Laws degree at Symbiosis International University in India, Sayali worked as a teacher with the Akanksha Foundation, a non-profit organization that focuses on children's education. She then pursued her Master of Laws degree at Emory Law, specializing in Child Law and Policy. During this time, she interned at the Barton Child Law and Policy Center and was part of many projects that involved extensive research, and advocacy at the Georgia General Assembly. Sayali has previously worked as a Research Assistant for Professor Barbara Bennett Woodhouse, and has had the opportunity to conduct lectures for the Children's Rights and Comparative and International Family Law courses. She is currently finishing a Graduate Assistantship with The Carter Center's Global Access to Information Program, and has previously served as President of the Emory Law SJD Society.   
Publication:
Sayali Himanshu Bapat and Barbara Bennett Woodhouse, Is there Justice for Juveniles in the United States, India, and Italy?: Towards a Framework for Transnational Comparisons, in The Future of Juvenile Justice: Procedure and Practice From A Comparative Perspective (Carolina Academic Press, 2016).
In OT 2011 the Child Rights Project filed an amicus brief in partnership with the firm of Bondurant, Mixon and Elmore to highlight the adverse impact on children of a finding that Congress, in enacting the Affordable Care Act, popularly known as "Obama Care," exceeded its proper powers under the Constitution. While much attention had been focused on the interests of adults, the adverse consequences that striking down the Affordable Care Act would impose on infants, chronically ill children, and youth in foster care had not been fully briefed in prior submissions. Students researched the act and data relating to children's health and drafted a brief explaining the devastating effects of a finding that Congress lacked the power to address children's health needs on a national scale.
In OT 2012, the Child Rights Project filed briefs in three different cases. Two of these cases  are collectively known as the "marriage equality cases." In the first case, U.S. v. Windsor , a surviving spouse of a same-sex marriage that was valid under New York state law challenged the constitutionality of the federal Defense of Marriage Act (DOMA) which prevented a surviving same-sex spouse from receiving the same favorable tax treatment accorded to opposite-sex spouses. The second case, Hollingsworth v. Perry, involved the constitutionality of California's Prop 8, which prohibited marriages between individuals of the same sex. The Child Rights Project partnered with the firm Bryan Cave and with other child and family advocacy groups to provide the Court with a "Youth Voices" brief giving the perspectives of children growing up in families headed by same-sex couples and the perspectives of lesbian, gay, bisexual, transgender, and questioning (LGBTQ) youth who would be adversely affected by a decision that discriminated against their current and future families. In the course of their research, students conducted a survey of LGBTQ youth perspectives that provided additional evidence of the importance of marriage equality to this especially vulnerable group of young people.
In Adoptive Couple v. Baby Girl, Birth Father and Cherokee Nation, the Child Rights Project, in partnership with the firm of Gibson, Dunn & Crutcher, authored a brief articulating the right of every child to due consideration of his or her best interests in key decisions about protection of their family relationships. The brief urged the Court to interpret the Indian Child Welfare Act (ICWA) so that courts adjudicating an adoption dispute could accord due weight to Native American children's interests in maintaining relationships with adoptive or foster parents to whom they have become attached, in addition to weighing their interests in connections to biological family and Native American tribes.