Environmental and Natural Resources Law Program

Emory's Environmental and Natural Resources Law Program welcomes incredible speakers, hosts important policy conversations, and provides students a comprehensive educational experience in which to study a wide array of environmental issues.
Building on Emory's strong faculty and its location in the dynamic business and governmental center of Atlanta, the Environmental and Natural Resources Law Program offers students extensive classroom, skills-training, and extracurricular opportunities, making it one of the nation's strongest programs in environmental law. The program boasts more than a dozen course offerings, two full-time faculty members, outstanding adjunct professors from law firms and federal agencies, seventeen externships, and the Turner Environmental Law Clinic »
Students can take the knowledge and skills gained through the Environmental and Natural Resources Law Program and apply them across many practice settings, as evidenced by our alumni, who work in prominent law firms, state and federal agencies, and public interest environmental organizations across the country. We're proud to provide a thorough and first-rate education in environmental law that prepares students for a wide variety of careers.
Environmental Law Curriculum
See the Academic Catalog for course descriptions and schedules.
Core Courses
Administrative Law
Energy Law
Environmental Advocacy 
Environmental Law
Land-Use
Natural Resources
Water Law
Supplemental Courses
Animal Law
Climate Change Law
Commercial Real Estate
Complex Litigation 
Federal Courts 
Food and Drug Law 
Global Public Health
Health Law
International Environmental Law
Law in Public Health
Legislation and Regulation 
Property 
State and Local Government 
Capstone Course 
Turner Environmental Law Clinic: The Turner Environmental Law Clinic provides important pro bono representation to individuals, community groups, and non-profit organizations that seek to protect and restore the natural environment for the benefit of the public. Through its work, the Clinic offers students an intense, hands-on introduction to environmental law and trains the next generation of environmental attorneys.
Environmental Law Externships
See the Externship Opportunities page for a complete listing.
Animal Law Source
Attorney General of Georgia (Environmental and Natural Resources Section)
Centers for Disease Control and Prevention
Chattahoochee Riverkeeper
Federal Highway Administration
GE Energy Services
Georgia Department of Natural Resources (Environmental Protection Division)
Georgia Governor's Intern
Georgia Office of State Administrative Hearing
Powell Environmental Law Group
Southern Company
Southern Environmental Law Center
The Coca-Cola Company (Sustainability)
The Home Depot (Sustainability)
U.S. Department of Health & Human Services
U.S. Department of Housing & Urban Development
U.S. Environmental Protection Agency
Climate@Emory is an inter-disciplinary, university-wide initiative to advance climate change scholarship, teaching, partnership, and engagement at Emory and beyond.
The 
Emory Public Interest Committee (EPIC)
 is committed to making public interest jobs accessible to Emory Law students and providing summer grants for students who accept volunteer positions or clerkships in public interest organizations.  Grant recipients have chosen to work in the environmental field have volunteered at Chattahoochee Riverkeeper, the National Wildlife Federation, and the Turner Environmental Law Clinic.
Sustainability is defined as meeting the needs of the present generation without compromising the needs of future generations. As part of a commitment to positive transformation in the world, Emory has identified sustainability as one of the University's top priorities.
The Environmental Law Society (ELS) works to foster the role of environmental law as a comprehensive practice area for careers ranging from government employment and public interest work to industry representation. While career development is integral to the ELS programming, the society also emphasizes educational enrichment and hands-on experience in environmental conservation.  Society members network with practitioners, learn about current environmental legal issues, volunteer in the Atlanta community (sometimes with practitioners), and enjoy outings in the beautiful Georgia outdoors with other law students and alumni.
The Health Law Practice Society promotes discussion among students, faculty, and practicing attorneys about the multitude of issues that lie at the complex intersection of health and law. This expansive area of law encompasses practice areas including food and drug law, medical malpractice law, health policy, bioethics, Medicare/Medicaid law, and others. The society is committed to educating students about the many different career opportunities available in the field through summer internship advice panels, expert speakers, and networking events.
Full-Time Faculty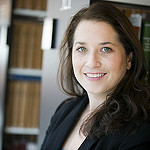 Mindy Goldstein
Director, Turner Environmental Law Clinic and Director, Environment and Natural Resources Program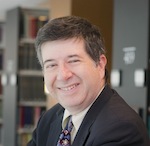 Jonathan Nash
Professor of Law
Adjunct Faculty
Peter Crofton
Kurt Ebersbach
Brian Gist
William Kitchens
David Moore
Jennifer Pennington
Gil Rogers
Bill Sapp
Kasey Sturm
Andy Thompson
The Environmental and Natural Resources Program is thrilled to welcome incredible speakers to our campus to discuss important issues in environmental law.  Recently, we've welcomed:
Ferd Hoefner, Founding Member and Senior Strategic Advisor of the National Sustainable Agriculture Coalition
Ferd Hoefner will visit Emory Law School on November 6, 2017. As NSAC's senior Washington, D.C. representative, Hoefner will share his experiences advocating for federal policies that support the long-term economic and enviromental sustainability of agriculture, natural resources, and rural communities.
Eric Holt-Gimenez, Executive Director of Food First: The Institute for Food and Development Policy
Eric Holt-Gimenez visited Emory on September 27, 2017. He spoke to Emory students and faculty on his new book, Land Justice: Re-imagining Land, Food and Justice in the United States and explored the book's thesis: "to move forward to a more equitable, just, sustainable, and sovereign agriculture system, the various strands of the food movement must come together for land justice."
Gary Nabhan, Nature Writer, Agrarian Activist, and Ethnobiologist
Gary Nabhan, an internationally-celebrated pioneer and creative force in the local food movement and seed saving community, visited Emory University on October 27, 2016.  Building upon the work that brought him recognition by Utne Reader, Mother Earth News, New York Times, Bioneers, and Time magazine, he addressed Emory faculty and students in a talk titled "Food, Genes, and Culture."
Nora Pouillon, Organic Chef and Restaurateur
Nora Pouillon—the pioneering organic chef who opened the first organic restaurant in the U.S., Restaurant Nora, and helped shaped the way we eat in America—visited Emory on March 24, 2016.  She spoke with students, faculty, and community members about food regulation, the local food movement, and the importance of sustainable farming. She also signed copies of her newly released memoir, My Organic Life.
Avi Garbow, General Counsel for the U.S. Environmental Protection Agency
Avi Garbow visited Emory Law on February 25, 2016.  In a talk titled, "A Conversation with the U.S. EPA's General Counsel," Garbow candidly answered questions from Emory students and faculty about the importance of environmental law.
Jan Schlictmann and Rick Kuykendall, Toxic Tort and Environmental Attorneys
Jan Schlictmann and Rick Kuykendall spoke with Emory law students on February 10, 2015. Schlictmann, who was portrayed by John Travolta in 1998's A Civil Action, first visited the State Bar of Georgia to lecture to Emory law students and approximately 150 prominent attorneys on environmental protection and toxic tort, specifically his two most celebrated cases: Anderson v. Cryovac, on which A Civil Action was based, and the Toms River cancer cluster lawsuit. Kuykendall, a lead litigator in the Deepwater Horizon proceedings, later spoke with students at the law school about his representation of individuals and entities seeking damages in connection with the oil spill in the Gulf of Mexico.
Gina McCarthy, Administrator of the U.S. Environmental Protection Agency
Gina McCarthy visited Emory Law on February 5, 2015. In an intimate question and answer session with students and faculty, McCarthy said that the great thing about visiting Emory was "knowing that there is a next generation who cares about environmental and public health issues." Gwen Keyes Fleming 93L, McCarthy's chief of staff, arranged the administrator's visit through the Turner Environmental Law Clinic. Before visiting the law school, McCarthy toured the campus and visited WaterHub, the wastewater treatment facility that helps Emory reclaim some 300,000 gallons of campus wastewater daily.