Environmental and Natural Resources Law Program

Emory's Environmental and Natural Resources Law Program provides students a comprehensive educational experience in which to study a wide array of environmental law issues.
Building on Emory's strong faculty and its location in the dynamic business and governmental center of Atlanta, the Environmental and Natural Resources Law Program offers students extensive classroom, skills-training, and extracurricular opportunities, making it one of the nation's strongest programs in environmental law. The program boasts more than a dozen course offerings, two full-time faculty members, outstanding adjunct professors from law firms and federal agencies, sixteen externships, and the Turner Environmental Law Clinic »
Students can take the knowledge and skills gained through the Environmental and Natural Resources Law Program and apply them across many practice settings, as evidenced by our alumni, who work in prominent law firms, state and federal agencies, and public interest environmental organizations across the country. We're proud to provide a thorough and first-rate education in environmental law that prepares students for a wide variety of careers.
Environmental Law Curriculum
See the Academic Catalog for course descriptions and schedules.
Core Courses
Administrative Law
Energy Law
Environmental Advocacy 
Environmental Law
Land-Use
Natural Resources
Water Law
Supplemental Courses
Animal Law
Commercial Real Estate
Complex Litigation 
Federal Courts 
Food and Drug Law 
Legislation and Regulation 
Property 
State and Local Government 
Capstone Course 
Turner Environmental Law Clinic: The Turner Environmental Law Clinic provides important pro bono representation to individuals, community groups, and non-profit organizations that seek to protect and restore the natural environment for the benefit of the public. Through its work, the Clinic offers students an intense, hands-on introduction to environmental law and trains the next generation of environmental attorneys.
Environmental Law Externships
Attorney General of Georgia (Environmental and Natural Resources Section)
Centers for Disease Control and Prevention
Chattahoochee Riverkeeper
Federal Highway Administration
GE Energy Services
Georgia Department of Natural Resources (Environmental Protection Division)
Georgia Governor's Intern
Georgia Office of State Administrative Hearings
GreenLaw
Southern Environmental Law Center
Southern Company
The Coca-Cola Company (Sustainability)
The Home Depot (Sustainability)
U.S. Department of Health & Human Services
U.S. Department of Housing & Urban Development
U.S. Environmental Protection Agency
Environmental Student Organizations
Environmental Law and Conservation Society
The Environmental Law and Conservation Society (ELCS) works to foster the role of environmental law as a comprehensive practice area for careers ranging from government employment and public interest work to industry representation. While career development is integral to the ELCS programming, the society also emphasizes educational enrichment and hands-on experience in environmental conservation.  Society members network with practitioners, learn about current environmental legal issues, volunteer in the Atlanta community (sometimes with practitioners), and enjoy outings in the beautiful Georgia outdoors with other law students and alumni. Learn more about the society's work and upcoming events »
Emory Public Interest Committee
The Emory Public Interest Committee (EPIC) is committed to making public interest jobs accessible to Emory Law students and providing summer grants for students who accept volunteer positions or clerkships in public interest organizations.  Grant recipients have chosen to work in the environmental field have volunteered at Chattahoochee Riverkeeper, the National Wildlife Federation, and the Turner Environmental Law Clinic.
Interdisciplinary Opportunities
Students may take a limited number of environmental classes in other departments of Emory University.
Students particularly interested in the intersection of environmental law and public health may earn joint juris doctor of law (JD) and master of health (MPH) degrees. 
Advanced Seminar in Climate Change & Health
Air Quality in the Urban Environment
Approaches to Water, Sanitation, & Hygiene Research
Biomarkers & Environmental Public Health
Built Environment & Public Health
Environmental Determinants of Infectious Disease
Environmental Epidemiology
Environmental Hazards I & II
Environmental Health Sciences Seminar
Environmental Microbiology: Control of Food and Waterborne Disease
Environmental & Occupational Health Practice
Environmental & Occupational Health Policy
Global Climate Change: Health Impacts & Response
Human Toxicology
Issues in Toxicology
Methods in Environmental Epidemiology
Methods in Occupational & Environmental Epidemiology
Perspectives in Environmental Health
Public Health Consequences of Disasters
Radiation Health & Safety
Spatial Analysis of Disease Ecology
American Environmental History
Climatology
Conservation Biology
Ecosystem Ecology
Ecology
Ecology & Evolution of Disease
Ecological Economics
Energy & Climate Change
Environmental Geology
Environmental Policy
Environmental Thought: Ethics, Philosophy & Issues
Environmental Studies: Mineralogy & Petrology
Environmental Studies: Global Change Sciences
Environmental Studies: Ecology of Tibet
Foundations of Sustainability
Geology & Human Health
Human & Natural Ecology
Hydrology
International Environmental Policy
Introduction to Environmental Studies
Seminar on Environmental Issues
Service Learning Course in ENVS: Local Foods & Georgia Seafood
Sustainable Water Resources
Water
Wetland Ecology
Urban Ecology & Development
Full-Time Faculty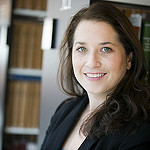 Mindy Goldstein
Director, Turner Environmental Law Clinic and Interim Director, Environment and Natural Resources Program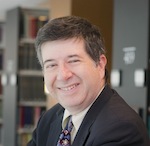 Jonathan Nash
Professor of Law
Adjunct Faculty
Peter Crofton
William Kitchens
David Moore
Bill Sapp
Andy Thompson