Kessler-Eidson Program for Trial Techniques


An experiential approach to developing oral advocacy skills.
Modeled after the National Institute for Trial Advocacy's program for teaching practicing lawyers, Emory Law's program is the largest in the country and is recognized as one of the nation's finest. The American College of Trial Lawyers has twice conferred on Emory's program the Emil Gumpert Award for excellence in the teaching of trial advocacy. 
The program's teaching methodology focuses on integrating the second-year law student's knowledge of substantive evidence with practical trial skills through a "learn-by-doing" format. Trial experience is supplemented by a textbook, lectures, and discussions. During two sessions in the spring semester, students develop theories for particular witness examinations, decide on appropriate approaches to bring out the facts consistent with their theories, prepare witnesses, and conduct direct and cross-examinations using current courtroom technology in the use of exhibits.
The Trial Techniques Program
The program consists of two sessions.
Spring Semester: Friday afternoon preparatory workshops at downtown Atlanta law firms and public law offices. Students work closely with experienced trial lawyers in groups as small as six to eight students per trial instructor.
May Session: Emory Law hosts 80 nationally known trial lawyers, judges, and trial teachers who bring their different styles and regional perspectives to aid in students' growth and development as advocates, resulting in an 8 to 1 student/trial instructor ratio. The May session includes seven days of intensive workshops on trial techniques, during which each student will try a bench and jury trial.
Pedagogical Goals
Integrate case analysis and relevance to provide improved understanding of each and their critical relationship to one another.
Teach hearsay and character evidence concepts in the context of direct and cross-examination.
Provide practice at building evidentiary foundations, authenticating exhibits, and making and refuting objections to better understand the Federal Rules of Evidence on original writings, authentication, relevance, and hearsay and to help bring about better chain of custody foundations.
Develop greater sensitivity for the understanding of audience and the relationship to the development of theories and themes through jury voir dire exercises.
Strengthen the art of persuasiveness in the presentation of evidence through exercises that familiarize and build confidence in the use of technology to display exhibits.
Develop strategic insight and best alternative settlement analytical skills in negotiation simulations.
Enhance emotional command and problem solving skills in tense adversarial situations through mock mediation exercises.
Absences
Attendance throughout the program is MANDATORY and program sessions cannot be missed without an excused absence.  Excused absences will not be granted for either of the trial days during the May session, May 2 and 5, as you must serve on those days either as trial counsel or as a witness.  An excused absence cannot exceed more than 4 hours of class time (either one spring semester workshop or half a day during the intensive May session).
Any unexcused absence or more than one excused absence may result in students receiving a grade of incomplete in the program and repetition of all or a portion of the program may be required the following year. 
All requests for an excused absence must be submitted via this form: 

https://emorylaw.wufoo.com/forms/kesslereidson-program-request-for-excused-absence/
Key Dates
Spring Semester Session: January 20–March 3, 2017 (Friday afternoon workshops)
Students will attend trial skills workshops from 1:30–4:30 p.m. at law firm section assignments. Attendance is mandatory.
January 20: Case Analysis skills workshop (at law school)
February 3:  Direct and Cross skills workshop
February 10: Exhibits skills workshop
February 17: Jury Selection skills workshop
March 3: Impeachment
May Intensive Week-Long Session: April 29–May 5, 2017
April 29–May 1: Intensive Skills Workshops
May 2: Bench Trials
May 3–May 4: Intensive Skills Workshops
May 5: Jury Trials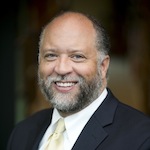 Judge Lindsay R. M. Jones
Adjunct Professor and Administrative Director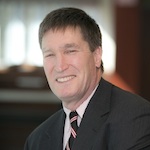 Paul J. Zwier
Professor of Law and Director, Trial Techniques Program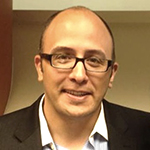 Alex Barney
Attorney
Alex Barney is a 2008 graduate of the University of Southern California Gould School of Law. He received his BA in political science from Swarthmore College. He completed his last year of law school as a visiting student at Emory University School of Law, where he then held a two-year graduate fellowship at the Center for Advocacy and Dispute Resolution. As part of the fellowship, Alex helped to develop a trial advocacy skills program at Mexico City's Universidad Panamericana, where he was a visiting professor. More recently, Alex has taught in Yekaterinburg, Russia, as part of a partnership between Emory and the Ural State Law University. He has been teaching in the Kessler-Eidson Program for Trial Techniques since 2008 and has co-authored and edited many of the case files used in the program. Alex is of counsel to the Karmel Law Firm, a union-side labor and employment law firm in Chicago.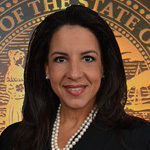 Honorable Beatrice Butchko
Circuit Court Judge, Eleventh Judicial Circuit of Florida
Hon. Beatrice Butchko is a circuit court judge of the Eleventh Judicial Circuit in Miami-Dade County, where she serves as associate administrative judge of the civil division and a trial judge in the extended trial division of the civil court. She received her BS from the University of Florida and her JD from DePaul University College of Law. Judge Butchko served in the Juvenile Dependency and Circuit Criminal divisions prior to her present assignment. Butchko began her legal career as an assistant state attorney in Miami-Dade County, where she tried over 80 jury trials and was a member of the Organized Crime Unit, served as assistant chief of the Career Criminal Unit, and served as a division chief trying homicide cases. She is an adjunct professor at the University of Miami School of Law, Litigation Skills Department and teaches trial advocacy as a visiting adjunct professor at Emory University School of Law.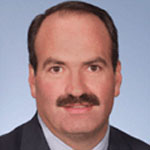 Michael Ginsberg
Partner, Jones Day
Mike Ginsberg is a trial lawyer with broad experience in commercial, insurance coverage, and environmental litigation. Ginsberg has been the Firm Training Partner for Jones Day for more than twenty years, and has taught trial advocacy programs across the United States and in Kenya, Japan, Scotland, and Ireland. He is the immediate past chair of the National Institute for Trial Advocacy, serves as the program director for the Pittsburgh Regional Building Trial Skills Program, and was team leader, assistant team leader, and faculty member at NITA's National Trial Program. He has also served as a team leader and faculty member for the Kessler-Eidson Program for Trial Techniques multiple times.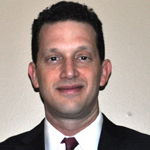 Steven Grimberg
Assistant United States Attorney
Steve Grimberg serves as deputy chief of the Economic Crimes Section at the United States Attorney's Office for the Northern District of Georgia. In this position, he prosecutes a variety of federal "white collar" offenses, including financial fraud, as well as computer hacking and cyber-crime offenses. Grimberg also helps supervise a section of approximately twenty-five federal prosecutors in the US Attorney's Office. He has been with the Department of Justice since 2005. Grimberg is also an adjunct professor at Emory University School of Law, where he teaches courses in criminal procedure, federal prosecutions, and courtroom advocacy. Grimberg graduated from Emory Law with distinction in 1998.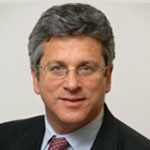 Reuben Guttman
Partner, Guttman Buschner & Brooks, PLLC
Reuben Guttman is a founding member of Guttman, Buschner & Brooks PLLC. He has also tried and/or litigated claims involving fraud, breach of fiduciary duty, antitrust, business interference and other common law torts. The International Business Times has called Guttman "one of the world's most prominent whistleblower attorneys," and he has been recognized as a 2013 Washingtonian Top Lawyer by Washingtonian Magazine. Guttman is the author and/or editor of numerous articles, book chapters, and technical publications and his commentary has appeared in Market Watch, American Lawyer Media, AOL Government, Accounting Today, and the Jerusalem Post. He is a senior fellow and adjunct professor at the Emory University School of Law Center for Advocacy and Dispute Resolution and has been a team leader for Emory Law's Kessler-Eidson Trial Techniques Program. Guttman is currently serving on the Dean's Advisory Board at Emory Law. He has been one of five visiting professors at Universidad Panamericana in Mexico City training judges and practitioners on oral advocacy and trial practice.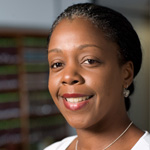 Zelda Harris
Professor and Director, Dan K. Webb Center for Advocacy, Loyola University (Chicago)
Professor Harris joined the faculty of Loyola University Chicago School of Law in August 2012 as director of the Dan K. Webb Center for Advocacy. Harris provides leadership in the school's advocacy programs, including curriculum development, program growth, and alumni relations. She also teaches courses in trial advocacy, evidence, and domestic violence law. Prior to joining Loyola, Harris was a member of the law faculty at the James E. Rogers College of Law at the University of Arizona as director of the Domestic Violence Law Clinic and co-director of the Child and Family Law Clinic. She also taught separate courses on legal ethics for family lawyers and a seminar on domestic violence law. She serves as a faculty member for the National Institute for Trial Advocacy and for the National Council of Juvenile and Family Count Judges in the Enhancing Judicial Skills in Domestic Violence Cases seminars. She is a graduate of Washington University School of Law, St. Louis, Missouri, and received her undergraduate degree from Syracuse University, Syracuse, New York.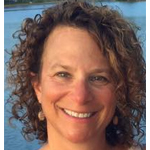 Elizabeth Markowitz
Elizabeth Markowitz is a public defender with the Fulton County Public Defender's Office where she is a supervisor and coordinator of the pre-indictment department of the Fulton County Division of the Atlanta Circuit Public Defender's Office. She teaches NITA across the country and was recently asked to help start a public defender system in Nassau, Bahamas. Markowitz earned her degree from Emory University School of Law in 1990 where she was the Editor for the Bankruptcy Developments Journal. Markowitz serves annually as a trial instructor with the Kessler-Eidson Program for Trial Techniques at Emory School of Law, and serves as a contributing member on projects conducted by the Center for Advocacy and Dispute Resolution at Emory School of Law.  In 2008, Ms. Markowitz served as a trial instructor with the Center to help train prosecutors and defense attorneys from the Republic of Georgia on how to conduct jury trials in response to the Republic recently adopting jury trials within its criminal justice system.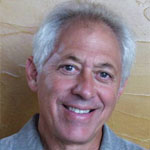 Frank Rothschild
Frank Rothschild has been teaching and lecturing on trial advocacy for nearly forty years. During that time, he has taught basic and advanced trial techniques as well as negotiation, settlement, courtroom technology, and deposition skills in hundreds of courses around the world. In his years of active law practice, Frank was a solo practitioner in the San Francisco Bay area, a civil defense litigator, public defender, and felony prosecutor in Alaska. He served as a family and district court judge for the State of Hawaii for twenty years and has also arbitrated and mediated hundreds of cases. Frank has co-authored numerous NITA case files and books on technology in the courtroom, and also consults with firms on case theory and computer graphics displays. He is a founder of and contributor to the website utilized in this course, SRS Advocacy Skills. Frank lives and surfs on Kauai's famed north shore.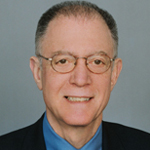 Ed Stein
Attorney
Ed Stein is a civil trial lawyer in Ann Arbor, Michigan. He has tried over 125 cases to verdict. Also, for many years, Ed taught trial practice and evidence at the University of Michigan Law School and for many CLE providers including NITA, PLI, and ICLE. Ed was elected to fellowship in the American College of Trial Lawyers and membership in ABOTA. He is listed in Best Lawyers and Super Lawyers.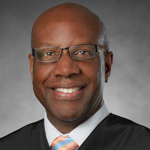 Honorable Michael D. Washington
Judge Michael D. Washington was appointed to the San Diego Superior Court bench by Gov. Edmund G. (Jerry) Brown in 2013. His current assignment is in the Family Law division in Vista. He is active in the community, supporting programs like Kid's Turn in San Diego, who help children cope with the anxiety of separation or divorce. Prior to his appointment, Judge Washington was a senior felony trial attorney with the San Diego County Public Defender's Office. He was named the Outstanding Public Lawyer by the Bar Association of North San Diego County in 2000. Washington received his Bachelor degree in Accounting from San Diego State University and received his law degree from California Western School of Law in San Diego. In 2003, he joined the faculty at the University of San Diego School of Law as an adjunct professor, teaching advanced trial advocacy, deposition and negotiation skills. Judge Washington teaches for Emory University School of Law's Kessler-Eidson Program for Trial Techniques in Atlanta, GA. Judge Washington also teaches with the National Institute of Trial Advocacy's (NITA's) deposition, basic and advanced trial skills programs since 1998. He is the co-director of NITA's Southern California regional Basic Trial Skills program. Judge Washington has also taught numerous other public and in-house programs for civil litigation, child advocacy, public service and insurance defense firms.
Al Amado, CERCA Rule of Law Initiative Houston, TX, Emory University School of Law
Cinque Axam, Axam-Roberts Legal Group, Decatur GA, North Carolina Center University
Katie Balthrop, Troutman Sanders LLP, Atlanta, GA, Emory University School of Law
Danielle Barbour Wilson, The Banks Law Firm, Durham, NC, Emory University School of Law
Sidney Barrett, Georgia Department of Public Health, Atlanta, GA, Emory University School of Law
Lynsey Barron, U.S. Attorney's Office, Atlanta, GA, Emory University School of Law
Michael Beckwith, Office of the United States Attorney for the Eastern District of California, Sacramento, CA, The Ohio State University
Deena Bennett, Riverside County District Attorney's Office, Riverside, CA, University of Minnesota
Steven Berne, Law Office of Steven Berne, Atlanta, GA, Emory University School of Law
Robert Blasco, Hoffman & Blasco LLC, Juneau, AK, University of Maryland
David Bricker, Waters Kraus & Paul, El Segundo, CA, Tulane
Hon. Patricia Broderick, DC Superior Court, Washington DC, Catholic University of America
Justin Brooks Guttman, Buschner & Brooks PLLC, Philidelphia, PA, University of Michigan
Alice Brown, Timothy J. Whitters & Assoc. (in house counsel for State Farm) Seattle, WA, University of Houston School of Law
Blanche Bruce, Former Interim/Deputy Inspector General for DC and former AUSA for DC and ED of Michigan, Washington, DC, Howard Law School
David Bruns, Law Office of David Bruns, PC, St Louis, MO, St. Louis University
Traci Buschner Guttman, Buschner & Brooks, PLLC, Washington, DC, Unversity of Louisville
Hon. Beatrice Butchko, Eleventh Judicial Circuit Court of Florida, Miami, FL, DePaul University College of Law
Daniel Conner, Jones Day Atlanta, GA, Emory University School of Law
Lawrence Cooper, Cohen, Cooper, Estep & Allen, Atlanta, GA. St. Mary's University(JD), Emory University School of Law (LLM)
Jeffrey Coopersmith, Davis Wright Tremaine LLP, Seattle, WA, Emory University Law School
Amos Davis, The Coca-Cola Company, Atlanta, GA, Emory University School of Law
Annie Deets, Law Office of the Public Defender DeKalb County, Decatur, GA, Vanderbilt Law School
Dan DeWoskin, DeWoskin Law Firm, LLC, Decatur, GA, Georgia State University
Jeffrey Diamond, Law Offices of Jeffrey D. Diamond, Atlanta, GA, Loyola Law School
Todd Duffield, Ogletree Deakins, Atlanta, GA, University of Pittsburgh
Rachel Echemendia, Defender Association of Philadelphia, Philadelphia, PA, Emory University School of Law
Ted Eittreim, Mayoue Gray Eittreim, P.C. Atlanta, GA, Emory University School of Law
Adam Ferrell, Adam Ferrell, P.C. Blackshear, GA, Mercer University
Veronica Finkelstein, U.S. Attorney's Office for the Eastern District of Pennsylvania, Philadelphia, PA, Emory University School of Law
Hon. Michael Finkle, King County District Court, Bellevue, WA, UCLA
Robbie Foote, Cadwalader, Wickersham & Taft, LLP, New York, NY, Emory University School of Law
Christopher Ford, Law Office of Christopher Patrick Ford, Chicago, IL, Emory University School of Law
Lindsay Forlines Lewis Brisbois Bisgaard and Smith, Atlanta, GA, University of Georgia
Dan Foster, Lawyers Without Borders, Avon, CT, Duke University
Steve Friedman, Steven R. Friedman, Los Angeles, CA, Southwestern University 
Linda Gallagher, King County Prosecuting Attorney's Office, Seattle, WA, University of Washington 
Juan Garcia de Acevedo García de Acevedo, Abogados Mexico, Coyoacan Escuela Libre de Derecho
Lindsay Gardner, Office of the District Attorney, Cobb Judicial Circuit Marietta, GA, Southwestern University 
Jennifer Giles, VanLanduyt Giles, LLC, Decatur, GA, Saint Louis University
Michael Ginsberg, Jones Day, Pittsburgh, PA, Harvard University
Precious Gittens Hooper, Lundy & Bookman, PC Washington, DC, Georgetown University
Rosa Gabriela Gonzalez, Universidad Panamericana, Mexico, Distrito Federal Universidad Autonoma De Mexico
Pam Gray, Mayoue Gray Eittreim, PC Atlanta, GA, University of Tennessee
Patricia Griffith, FordHarrison LLP, Atlanta, GA, University of Georgia
Steven Grimberg, U.S. Attorney's Office, Northern District of Georgia, Atlanta, GA, Emory University School of Law
Elizabeth Grofic, Officer of the Solicitor-General for DeKalb County, Decatur, GA, Catholic University of America
Reuben Guttman Guttman, Buschner & Brooks PLLC, Washington, DC, Emory University School of Law
Christina Habas, Keating Wagner Polidori & Free, P.C., Denver, CO, University of Denver
Hon. George Hanks, US District Court Southern Texas, Galveston, TX, Harvard University
Amy Hanley, Kansas Attorney General's Office, Lawrence, KS, Drake University
Hon. Anne Harper, King County District Court, Seattle, WA, University of Washington
Ollie Harton, 4000 SunTrust Plaza Atlanta, GA, Memphis State University and Emory University School of Law
Luis Fernando Hernandez, Requena Abogados Mexico City, Miguel Hidalgo UNIVERSIDAD PANAMERICANA
Julio Hernandez, Barros Comisión Ejecutiva de Atención a Víctimas Mexico, DF Universidad Iberoamericana
Hon. Robert Herzfeld, 4th Division Circuit Court, 22nd Judicial District of Arkansas, Benton, AR, Emory University School of Law
Cynthia Hirsch, formerly: Wisconsin Attorney General's office Madison, WI, DePaul University
Shannon Hodder, DeKalb County District Attorney's Office, Decatur, GA, Georgia State
William Hunt, Clark, Hunt, Ahern & Embry, Cambridge, Suffolk, MA
LaKeysha Greer Isaac, Cosmich Simmons & Brown, PLLC, Jackson, MS, Emory University School of Law
Jonathan Karmel, The Karmel Law Firm, Chicago, IL, The John Marshal Law School
Hon. Arlene Katz, Westchester County Family Court, White Plains, NY, Emory University School of Law
Robert J. Kaufman, Kaufman & Forman, P.C.,Atlanta, GA, Emory University School of Law
Alex Kaufman, Kaufman & Forman P.C., Atlanta, GA, Emory University School of Law
Angel Kelley, Brown Superior Court, Commonwealth of Massachusetts, Boston, MA, Georgetown University Law Center
Laila Kelly, The Kelly Firm, LLC, Decatur, GA, Georgia State University
Bradford Kessler, Kessler Williams LLC, Seattle, WA, University of Kansas
Reiad Khouri, Khouri Law Firm, LLC, Saint Louis, MO, Saint Louis University School of Law
Jacob Kirkham, Potter Anderson & Corroon LLP, Wilmington, DE, Emory University School of Law
Deepthy Kishore, U.S. Department of Justice, Washington, D.C., Emory University School of Law
Todd Krouner, Law Office of Todd J. Krouner, Chappaqua, NY, Emory University School of Law
Jordan Kushner, Law Office of Jordan S. Kuhner, Minneapolis, MN, University of Minnesota
James Langford, Self Employed - Retired, Dunwoody, GA, Emory University School of Law
Rhonda Laumann, The Laumann Firm, PLLC, Seattle, WA, University of Puget Sound (Seattle University)
Kerry Lawrence, Calhoun & Lawrence, White Plains, NY, Emory University School of Law
Jim Lawrence, University of Houston Law Center, Houston, TX, University of Houston Law Center
Meg Leary, Ohio Treasurer of State, Columbus, OH, Emory University School of Law
Stephanie Ledesma, Director of Experiential Learning, Sugar Land, TX, St. Mary's University
Doug Lineberry, McNair Law Firm, P.A., Greenville, SC, Walter F. George, School of Law, Mercer University
Natasha Lipovac, Amazon, Seattle, WA, Saint Louis University School of Law
Ryan Locke, Locke Law Firm LLC, Atlanta, GA University of Georgia School of Law
Alejandro Lockwood, Wisconsin State Public Defender, Racine, WI, University of Minnesota
Adriane Love, Fulton County District Attorney's Office, Atlanta, GA, Georgetown University Law Center
Karen Lukin, Karen Lukin, Attorney at Law, Houston, TX, University of Houston
David Lyles, District Attorney's Office, Paulding Judicial Circuit, Dallas, GA, Emory University School of Law
Edmund Lynch, Lynch and Lynch, Denville, NJ, Georgetown
Matthew Macy, Macy Law Firm, PC, Atlanta, GA, Emory University School of Law
John Maggio, Condon & Forsyth LLP, New York, NY, Emory University School of Law
Marcela Mateo, U.S. Attorney's Office-Southern District of Georgia, Savannah, GA, Emory School of Law
Taylor Matthews, Lewis Rice LLC, St. Louis, MO, Saint Louis Univeristy School of Law
John Mauldin, 13th Judicial Circuit Public Defender Greenville, SC, Emory University School of Law
Hon. Ruth McMullin, Mull & McMullin LLC, Decatur, GA, Emory University School of Law
Ipek Medford, Delaware Department of Justice Wilmington, DE, Villanova Law School
Julie Meyer, Armstrong Teasdald LLP, St. Louis, MO, Saint Louis University
Christopher Miller, Chester County District Attorney's Office, Coatesville, PA, Drexel Law
Salvador Mungia, Gordon Thomas Honeywell, Tacoma, WA, Georgetown University Law School
Christopher Nace, Paulson & Nace, PLLC, Washington, D.C., Emory University School of Law
Bill Needle, Ballard Spahr LLP, Atlanta, GA, Emory University School of Law
Hon. Jack Nevin, Pierce County Superior Court, Tacoma, WA - Washington Gonzaga
Eric Newman, McDermott Newman, PLLC, Seattle, WA, Seattle University School of Law
Joe Newman, US Attys Ofc, SDGA, Savannah, GA, Emory University School of Law
Jeff Nickerson, Jeffrey R. Nickerson, Attorney at Law, Atlanta, GA, University of Florida
Hon. Michael Noble, 22nd Judicial Circuit Court Saint, Louis, MO, Saint Louis
Zachary North, The Law Offices of Zachary North, Decatur, GA, Georgia State University College of Law
Craig Nydick, Emory University, Atlanta, GA, Emory University School of Law
BJay Pak, Chalmers Pak & Burch LLC, Johns Creek, GA, University of Illinois
Honorable Nora Polk, DeKalb County Magistrate Court ,Decatur, GA, University Of Cincinnati
Christopher Quinn, Gwinnett County District Attorney's Office, Alpharetta, GA, Mercer University
Shankar Ramamurthy ,U.S. Dept. of Health and Human Services, Office of General Counsel, Chicago, IL, Emory University School of Law
Tiffany Reedy, Harris County Attorney's Office ,Houston, TX, Texas Southern University - Thurgood Marshall School of Law
Stuart Reynolds, Schneider Miller Reynolds PC, Richardson, TX, University of North Carolina
Mark Richardson, Schulte Roth & Zabel LLP, New York, NY, Emory University School of Law
Andrew Robbins ,Milbank, Tweed, Hadley &McCloy LLP, New York, NY, Emory University School of Law
Rosa Rodriguez, Circuit Judge, 11th Judicial Circuit of Florida, Miami, FL, Yale University
April Ross Fulton County District Attorney's Office Atlanta, Georgia Emory University School of Law
Anita Royal, Anita Louise Royal, Esq Denver, CO, University of Arizona ,James Rogers College of Law
Amy Rubin, Federal Defenders of E. Washington and Idaho Spokane, WA, University of Montana
Samuel Rubin, Federal Defenders of Idaho, Boise, ID, University of Iowa
Claudia Saari, Law Office of the DeKalb County Public Defender, Decatur, GA Emory University School of Law
Abe Sharony, Abraham A. Sharony, P.C. Atlanta, GA, Emory University School of Law
Sam Sheldon, Quinn Emanuel Urquhart & Sullivan, LLP ,Washington, DC, University of Houston Law Center
Robert Smith, Prosecuting Attorneys' Council of Georgia, Morrow, GA, Mercer University
Stefanie Snow, Office of the Prosecuting Attorney, City of Redmond, Redmond, WA Emory University School of Law
Melissa Softness ,Zarco Einhorn Salkowski & Brito, Miami, FL, Emory University School of Law
Laurie Speed, Shamp Speed Jordan Woodward, Atlanta, GA, Emory University School of Law
Michael Stacy, Kaufman & Forman, P.C. Atlanta, GA, Emory University School of Law
Kirk Stange, Stange Law Firm, PC, Saint Louis, Missouri, University of Missouri-Columbia School of Law
Ed Stein, Smith Haughty Rice & Roegge, Ann Arbor, MI, University of Michigan
Susan Steingass, University of Wisconsin Law School, Madison, WI,University of Wisconsin law School
Hon. Cynthia Stephens, Michigan Court of Appeals, Detroit, MI, Emory University School of Law
Samatha Stilp, Abercrombie & Fitch, Columbus, OH, Emory University School of Law
Hon. Calea Stovall-Reid, Associate Circuit Judge, 22nd Judical Circuit State of Missouri, Saint Louis, MO, Washington University School of Law
William Talley, Committee for Public Counsel Services, Fall River, MA, Case Western Reserve
Wayne Taylor Mozley, Finlayson & Loggins LLP, Atlanta, GA, Emory University School of Law
Nicolette Templer, Nicolette Templer Attorney at Law, Atlanta, GA, Emory University School of Law
Bruce Udolf, Bruce L. Udolf, P.A. Ft. Lauderdale, FL,Emory University School of Law
Whitney Untiedt, Akerman LLP, Miami, FL, University of Florida
Justin Victor, Morgan Lewis & Bockius Wilmington, DE, Emory University School of Law
Sanford Wallack, Wallack Law Atlanta, GA ,Emory University School of Law
Hon. Michael Washington, San Diego Superior Court, San Diego, CA, California Western
Samuel Washington, Law Office Of Samuel Washington, Tucson, AZ, University Of Arizona
Charles Wayne, DLA Piper LLP (US), Washington, D.C., University of North Carolina School of Law
Robert Webb, Webb & D'Orazio, Marietta, GA, Emory University School of Law
Hon. Christopher Whitten, Superior Court of Arizona, Phoenix, AZ ,University of San Diego School of La
Hon. Matt Williams King, County District Court, Kent, WA, University of Nebraska
Harry Winograd, Bodker, Ramsey, Andrews, Winograd, Wildstei,n Atlanta, GA Emory University School of Law
Lisa Wolff, Office of the Georgia Capital Defender, Atlanta, GA, Emory University School of Law
Steven Wood, Delaware Dept. of Justice, Wilmington, DE, Emory University School of Law
Katrina Young, Defender Association of Philadelphia, Philadelphia, PA, Temple University Beasley School of Law
Joleen Youngers, Almanzar & Youngers, PA, Santa Fe, NM, University of New Mexico
James Zloch, Retired, Lauderdale-By-The-Sea, FL, University of Notre Dame