Kessler-Eidson Program for Trial Techniques

The Kessler-Eidson Program for Trial Techniques provides all second-year students with a foundation in oral advocacy.
Modeled after the National Institute for Trial Advocacy's program for teaching practicing lawyers, Emory Law's program is the largest in the country and is recognized as one of the nation's finest. The American College of Trial Lawyers has twice conferred on Emory's program the Emil Gumpert Award for excellence in the teaching of trial advocacy. 
The program's teaching methodology focuses on integrating the second-year law student's knowledge of substantive evidence with practical trial skills through a "learn-by-doing" format. Trial experience is supplemented by a textbook, lectures, and discussions. During two sessions in the spring semester, students develop theories for particular witness examinations, decide on appropriate approaches to bring out the facts consistent with their theories, prepare witnesses, and conduct direct and cross-examinations using current courtroom technology in the use of exhibits.
The Trial Techniques Program
The program consists of two sessions.
Spring Semester: Friday afternoon preparatory workshops at downtown Atlanta law firms and public law offices. Students work closely with experienced trial lawyers in groups as small as six to eight students per trial instructor.
May Session: Emory Law hosts 80 nationally known trial lawyers, judges, and trial teachers who bring their different styles and regional perspectives to aid in students' growth and development as advocates, resulting in an 8 to 1 student/trial instructor ratio. The May session includes seven days of intensive workshops on trial techniques, during which each student will try a bench and jury trial.
Pedagogical Goals
Integrate case analysis and relevance to provide improved understanding of each and their critical relationship to one another.
Teach hearsay and character evidence concepts in the context of direct and cross-examination.
Provide practice at building evidentiary foundations, authenticating exhibits, and making and refuting objections to better understand the Federal Rules of Evidence on original writings, authentication, relevance, and hearsay and to help bring about better chain of custody foundations.
Develop greater sensitivity for the understanding of audience and the relationship to the development of theories and themes through jury voir dire exercises.
Strengthen the art of persuasiveness in the presentation of evidence through exercises that familiarize and build confidence in the use of technology to display exhibits.
Develop strategic insight and best alternative settlement analytical skills in negotiation simulations.
Enhance emotional command and problem solving skills in tense adversarial situations through mock mediation exercises.
Program Fees
Students pay fees to cover the purchase of two hard copy case files, online access to electronic versions of the case file, workshop exercises, a copy of The Normative Approach, and a digital video card (provided at cost). Lunches are provided during the intensive week long May session of the program.
Absences
To alleviate any conflicts that may arise, the ABA allows students to miss two classes (4 hours) in any two-hour course, unexcused. The spring semester Fridays afternoon skills workshops commencing in January and concluding in February are mandatory; any absence must be excused by Prof. Paul Zwier. Excused absences from the spring semester Friday afternoon skill workshops will only be granted under compelling circumstances.
With respect to the May session of the program, students may miss one half day of the intensive May session. However, students must submit a written notice (an e-mail will suffice) for any anticipated absence to their assigned section team leader and the KEPTT Administrative Director. Students may not miss either of the trial days during the May session, May 5 and 8, as all must serve on those days either as trial counsel or witness.
All requests for an excused absence must be personally delivered in writing to the KEPTT Administrative Director immediately upon the student coming into knowledge of their perceived conflict.
May 2–8, 2015
Key Dates
Spring Semester Session: January 9–February 20, 2015 (Friday afternoon workshops)
Students will attend trial skills workshops from 1:30–4:30 p.m. at law firm section assignments. Attendance is mandatory, except the February 20th workshop, which is optional.
January 9: Case Analysis skills workshop
January 23: Direct and Cross skills workshop
January 30: Exhibits skills workshop
February 6: Jury Selection skills workshop
February13: Client Counseling and Case Presentation skills workshop
February 20: Expert Witnesses skills workshop (attendance is optional for this workshop)
May Intensive Week-Long Session: May 2–8, 2015
May 2–May 4: Intensive Skills Workshops
May 5: Bench Trials
May 6–May 7: Intensive Skills Workshops
May 8:Jury Trials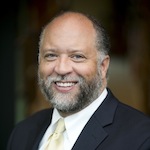 Judge Lindsay R. M. Jones
Adjunct Professor and Administrative Director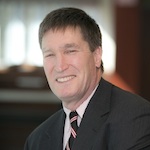 Paul J. Zwier
Professor of Law and Director, Trial Techniques Program