Emory Law's Houses program wins diversity award
By A. Kenyatta Greer | Emory Law | September 29, 2017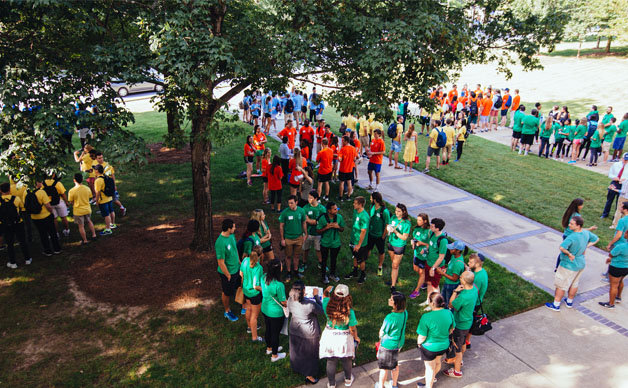 "Real Talk with an Attorney," a program held last spring at Emory Law, brought 10 attorneys of diverse practice areas, backgrounds, and career levels to the law school. The program, sponsored by the Decatur and Sweet Auburn Houses – learning communities at Emory Law –  won the American Bar Association Award for Diversity, Law Student Division. The Decatur House proposed and organized the award-winning event.
The Houses Program is overseen by the Office of Academic Engagement and Student Success. It splits students in to learning communities, providing students with social opportunities to get to know faculty, staff, and other students. For first-year students, the Houses, each named after an Atlanta neighborhood, help them bond and meet second- and third-year students who can provide perspective and realistic advice. For more seasoned students, the Houses are another channel for forming relationships that energize their interests, goals, and future paths.
House coordinators:
Decatur House - Raymond Tran 18L, Sydney Alexander 19L
Druid Hills House - Jenna MacDonald 18L, Lukas Alfen 19L
Kirkwood House - Caitlin O'Riordan 18L, Lauren Gandle 19L
Midtown House - Precious Johnson 18L, Sam McLelland 19L
Morningside House - Demarius Newsome 18L, Katie Rouse 19L
Sweet Auburn House - Janiel Myers 18L, Sophie Salcedo 19L
Virginia Highland House - Carson Modrall 18L, Madi Bader 19L
The Vietnamese American Bar Association (VABA) of Georgia and the South Asian Bar Association supplied the attorneys for the program and helped with coordination.