Main content
Students
SBA Letter Condemning Hate against AAPI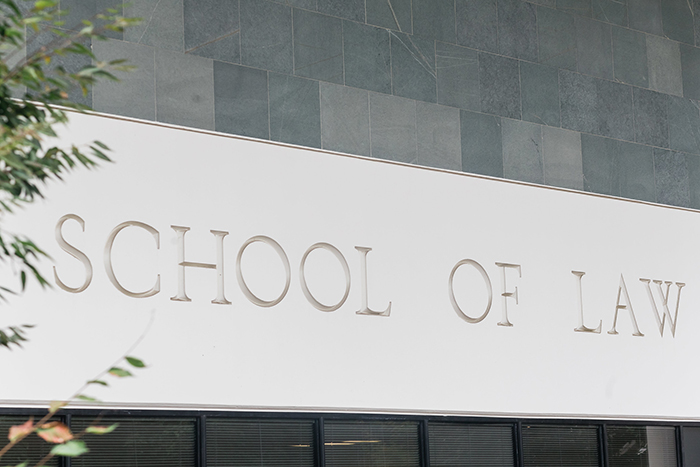 Dear friends,
We hope this letter finds you, your family, and your friends in good health.
Friday marked the start of the Lunar New Year. Despite the happiness of the celebration, the reality is that our society has long ignored and even condoned the horrific treatment of the Asian American and Pacific Islander (AAPI) community. This was made clear in the past few weeks after brutal attacks in San Francisco and New York. Xenophobia runs rampant in our culture; we need not look further than the beginning of the pandemic to prove its prevalence. 2020 saw a surge in anti-Asian violence, one which we as future lawyers must address head on.
We at Emory Law are not immune from culpability. In the past three years, we saw and participated in inappropriate behavior towards AAPI students: professors failing to learn AAPI names, sometimes assigning Americanized names instead, and hesitating or even refusing to call on students in class; orientation sessions with examples presuming AAPI international students have a cultural inclination to cheat; and, perhaps most vividly, students engaging in the bullying and ridicule of our AAPI peers, particularly those who learned English as a second language. SBA calls on the student body as a whole to end the subtle jabs, the jokes, and the cruelty; such comments contribute to the longstanding and pervasive culture of xenophobia.
The Student Bar Association reiterates its commitment to antiracism. However, it is not enough for us to simply state it - we must look inward at how we express our commitment. In truth, we are not antiracist if we do not root out all forms of racism. For too long, the SBA neglected to condemn violence against the AAPI community. We strive to do better in our mission to actively support Emory Law's diverse student body.
Now, as leaders of this student body, we call on Emory Law to acknowledge and respond to anti-Asian hate crimes. We ask our peers to join us in addressing violence against AAPI and research how to identify and support individuals who experience hatred. SBA continues to advocate for the adoption of Critical Race Theory as an academic requirement to ensure we can tackle systemic racism once graduated. We also encourage the continuation of programs, notably hosted by the Law Librarians, that celebrate AAPI culture. In the future, we ask for additional spotlighting of AAPI scholars and authors in our curriculum and within the library.
Finally, the SBA seeks to provide resources. If you experience hate, a resource list is here. If you are looking to engage as an ally to the AAPI community, resources are here.
Thank you to APALSA, SALSA, and CALSA for inviting SBA to join in condemning hate crimes against the AAPI community. Special thanks to APALSA's board for reviewing this letter and collecting resources.
In Solidarity,
Your Student Bar Association and Conduct Court
Maggie, Alizé, Victor, Abbey, Bradley, Daniel, Ariana, Sami, Cecilia, Marlaina, Juan, Balean, T, Stephanie, Mason, Adrienne, Andrew, Jadyn, Ashwadha, Veronica, Jingshu, Tallulah, Jung-Min, Annie, Daejha, Ricardo, Alli, Brandon, Michael B., Michael K., JaKayla, and Teddy
---
Tags