Main content
Dean's message regarding recent violence
Sent to the Emory Law Community on 03-17-2021
Dear Students:
Outrage and anguish have once again enveloped our community as we consider the hatred that fueled the violent attacks that left eight people dead in Atlanta last night, including six Asian women—at a time when our society is already witnessing and responding to a spike in violence against Asian Americans and Pacific Islanders. I write today to express a message of condolence and support. Some of our students—especially our AAPI students—may be experiencing fear, anger, and anxiety. Please know that your Emory Law community stands with you. 
Last week, Emory Law's Diversity, Equity, and Inclusion Committee issued a message of endorsement for a recent APALSA, SALSA, and CALSA statement regarding the dramatic rise in anti-Asian violence in the United States. As they may be helpful, please take advantage of available Emory resources, including: 
Emory Resources for Students
Emory Resources for Faculty and Staff
The Emory Law community is committed to anti-racism, and that includes acknowledging and condemning race or gender-based hatred and violence against the AAPI community. It also includes doing all we can to ensure that each of you has access to a safe and enriching educational experience. Please reach out to the resources noted above for faculty and staff and let us know if you need support at this difficult time. 
Regards,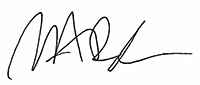 Dean Mary Anne Bobinski
Asa Griggs Candler Professor of Law
Emory University School of Law
---
Tags