Life at Emory Law
Maggie Clark 21L:
A Passionate Pursuit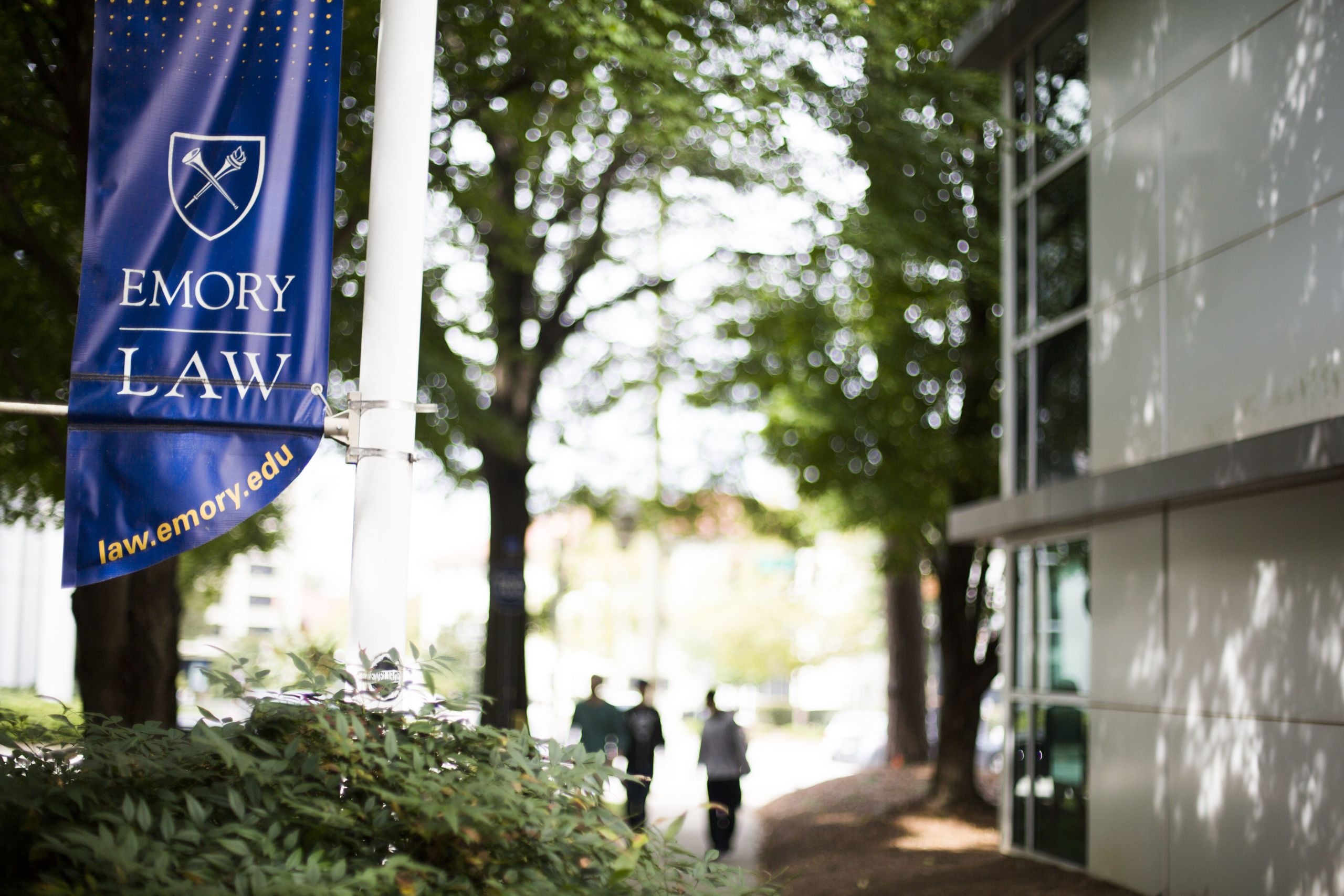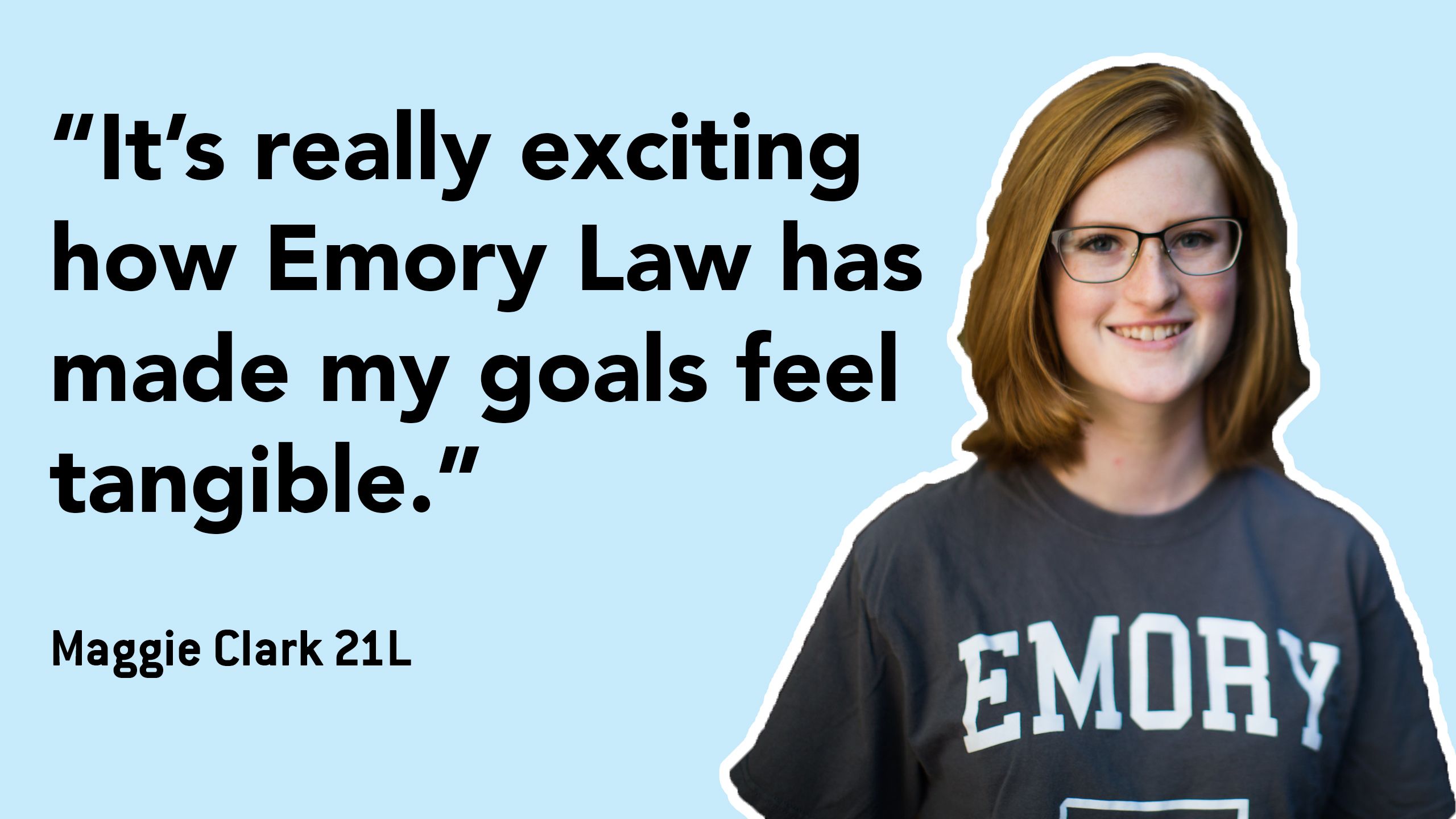 About Maggie
Hometown: Stone Mountain, Georgia
Undergraduate: University of Georgia,
BA in International Affairs and Ecology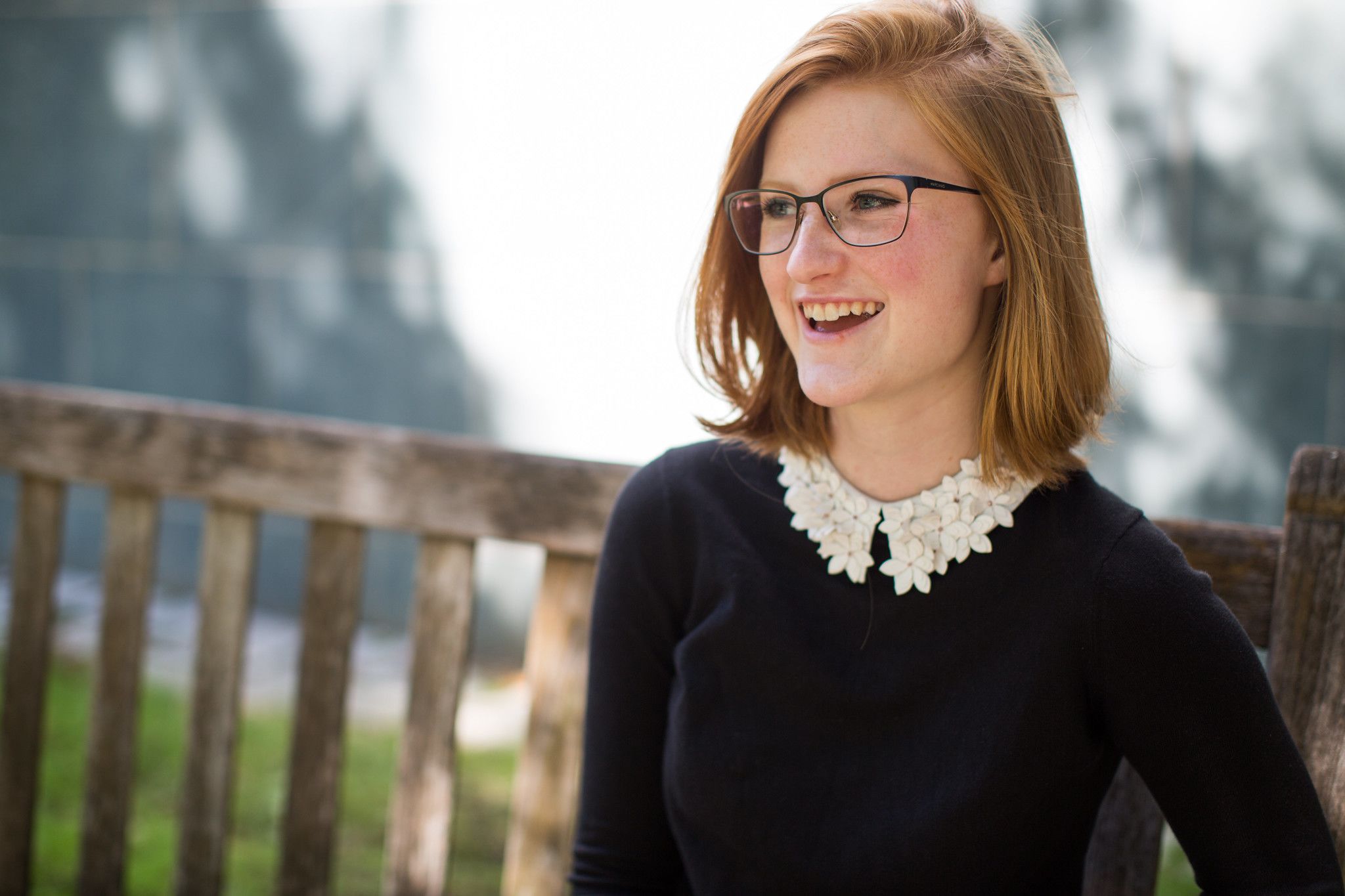 "Growing up in Dekalb county," Maggie says, "Emory was quite the stalwart in the area for research. I think I'm geographically connected to it."
Maggie grew up in Stone Mountain, just ten miles from Emory Law's campus.
"I liked how green the campus was when I took a tour on Visiting Day," she said. After receiving her degree in international affairs and ecology from the University of Georgia, Maggie knew what her next steps would be.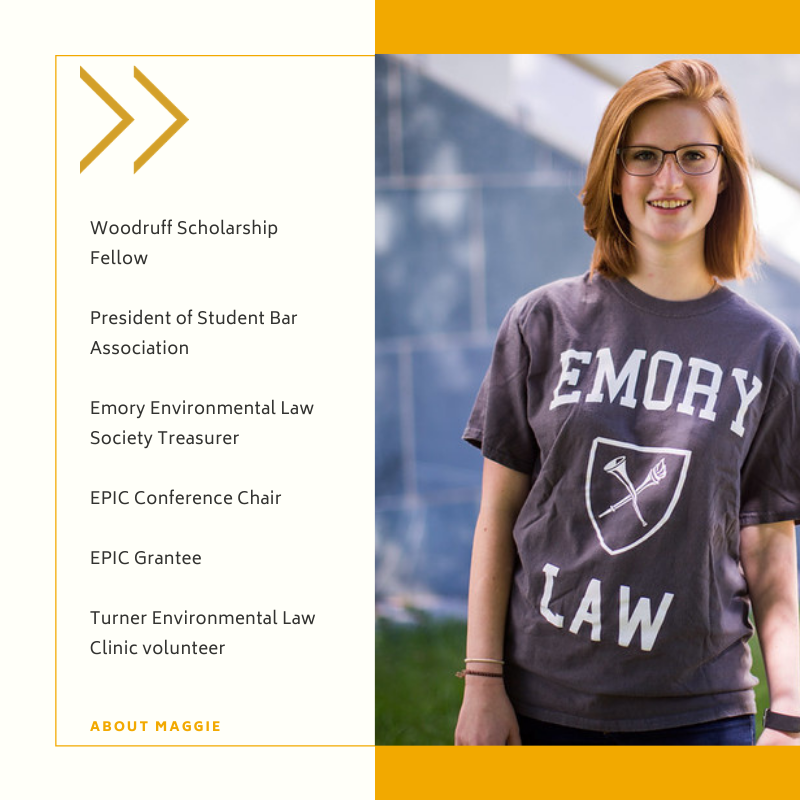 Legal Field of Interest
Environmental Law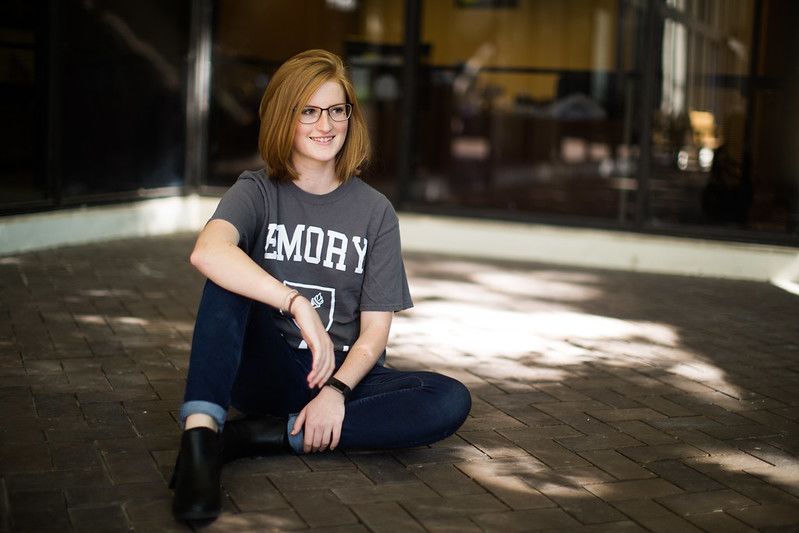 "It's exciting to see the four years I put into undergrad enhanced. At Emory Law, it has become very tangible what I want my future to become."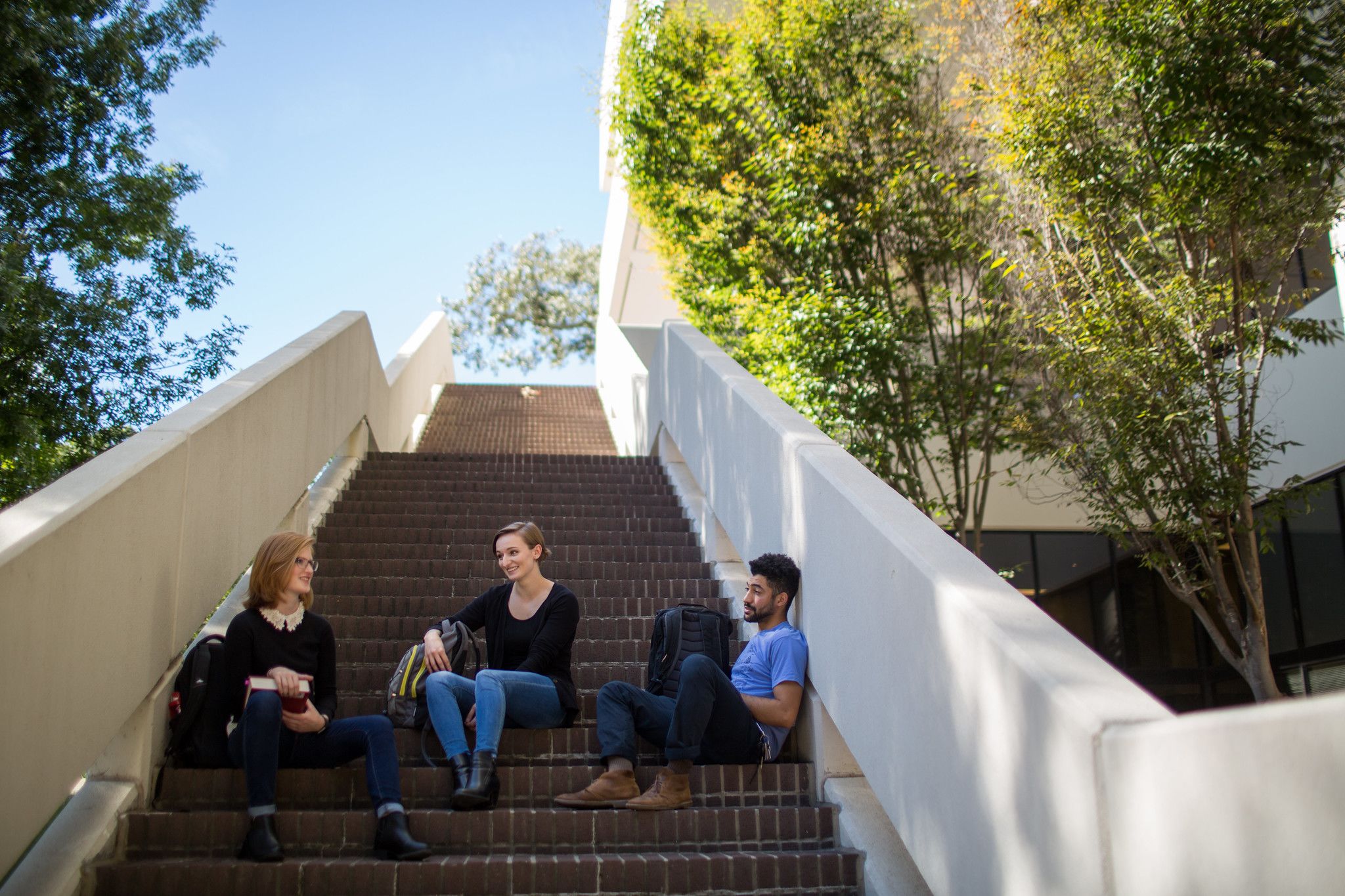 "I applied to law school knowing I wanted to pursue environmental law from a scientific and policy standpoint." Maggie has been drawn to environmental science and interdisciplinary sciences since high school. "It combines all of the things people think of as traditional science—biology, chemistry, physics—and applies it to the world and our daily lives," she said.
In her first year at Emory Law, she got involved with the Legal Association for Women Students. "I got to work on an environmental resiliency panel where we discussed how vulnerable populations interact with the law and the environment when events like hurricanes, floods and climate change challenge community resiliency."
Maggie also volunteered as a student attorney at the Turner Environmental Law Clinic. "Working at the Turner Environmental Law Clinic was a great experience for getting to know other students focused on environmental law and engaging with local environmental justice issues," she said.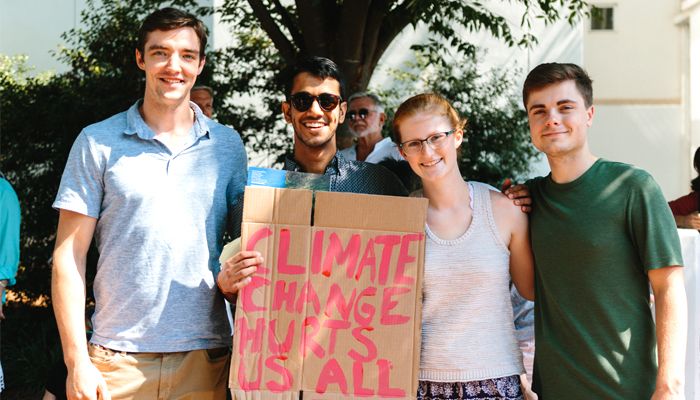 Externships
Externships are an educational experience in every sense. Take the skills and principles you learn in the classroom and learn how they apply in practice. Emory Law's Externship Program provides work experience in different types of practice so you can determine which suits you best and develop relationships that will continue as you begin your legal career.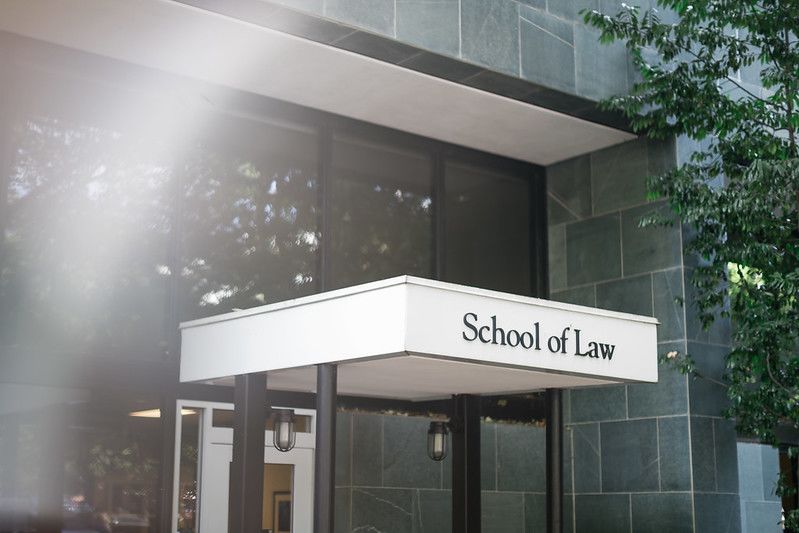 "My experiences at Emory Law, along with my externships, have made it clear just how invested I am in the administrative side of environmental law," Maggie said.
She spent two summers with the United States Environmental Protection Agency (EPA). After an interview with the EPA at the Georgia Consortium Public Interest Fair in 2019, Maggie was accepted by Region 4 of the EPA as a volunteer environmental law clerk.
"Being able to be a part of the agency's rule-making process and watching that unfold is cool," she said. "It's like seeing the first year of law school applied right in front of your eyes." While she was there, she wrote a regulation that was published in the federal register. "It was a routine regulation, but it's there! It's in the register permanently."
At the end of her externship, she applied to the EPA General Counsel's summer honors program in DC. Maggie was accepted, spending yet another summer working at the Environmental Protection Agency's Office of General Counsel.
"Working for the EPA has been my dream since I decided to go to law school, and it was an opportunity of a lifetime to dive directly into administrative environmental law," she said.
"Networking isn't just about making connections for yourself. It's also about helping people connect with each other.

I got over my own fear because I could introduce myself with the intention of introducing other people."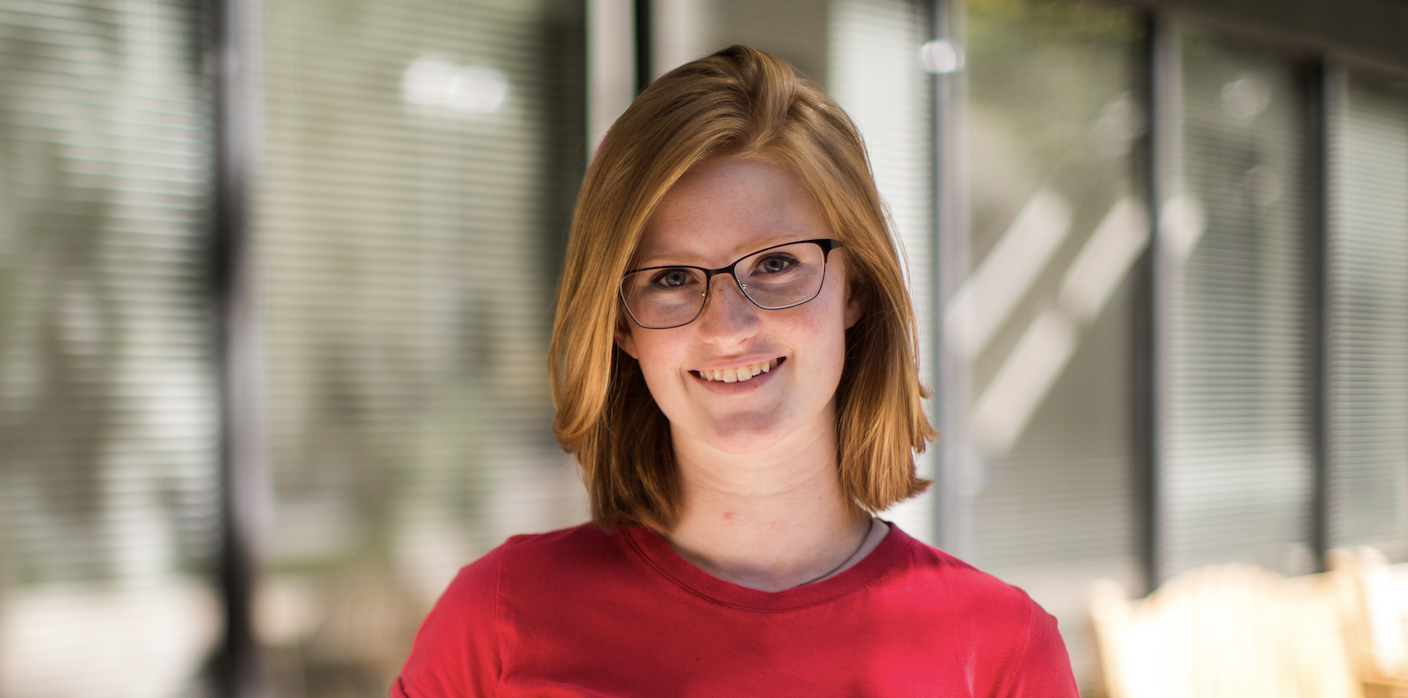 Maggie hopes to have had an impact on Emory Law's environment, too. "I'm always happy to volunteer and I'm always happy to help and give back to the community I am a part of," she said.
That's when Maggie decided to run for SBA president and won. "There are tangible things I knew that I wanted to be a part of as Emory Law began its transition with Dean Mary Anne Bobinski. My interests are in student and administration communication and laying that foundation for the future of Emory," she said.
Maggie graduated from Emory Law in the spring of 2021 and has accepted a judicial clerkship at the High Court Of America Samoa with the Honorable Chief Justice F. Michael Kruse.
Access Resources Prepared for your Career Journey
Students like Maggie Clark will join the ranks of nearly 13,000 alumni across the US and in countries around the world. The Center for Professional Development & Career Strategy serves as the professional link among the alumni, students and employers, coordinating a full range of services for the employment search process in legal markets in major metropolitan areas.