Life at Emory Law
Daniel Zozaya Brown:
The Road Less Traveled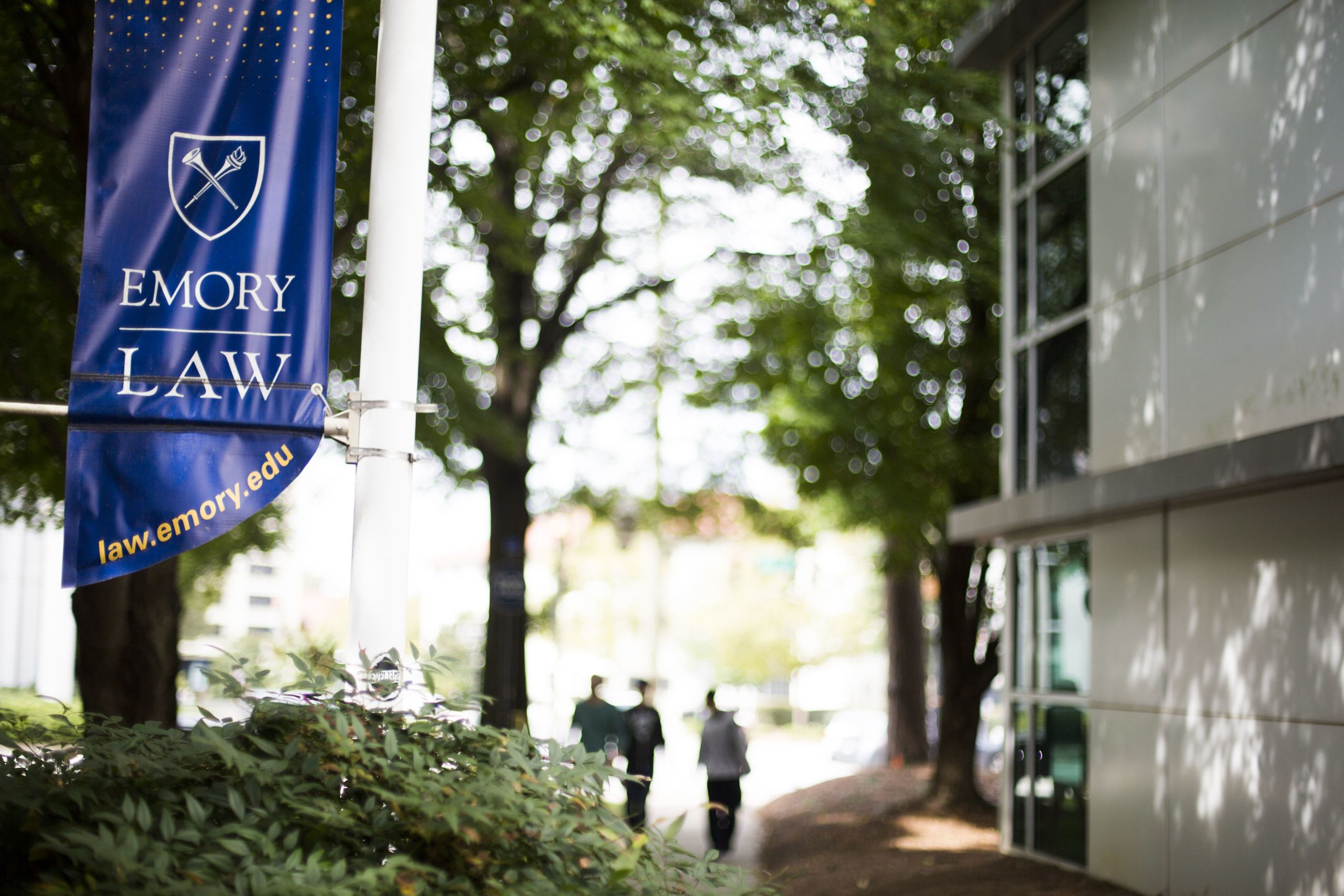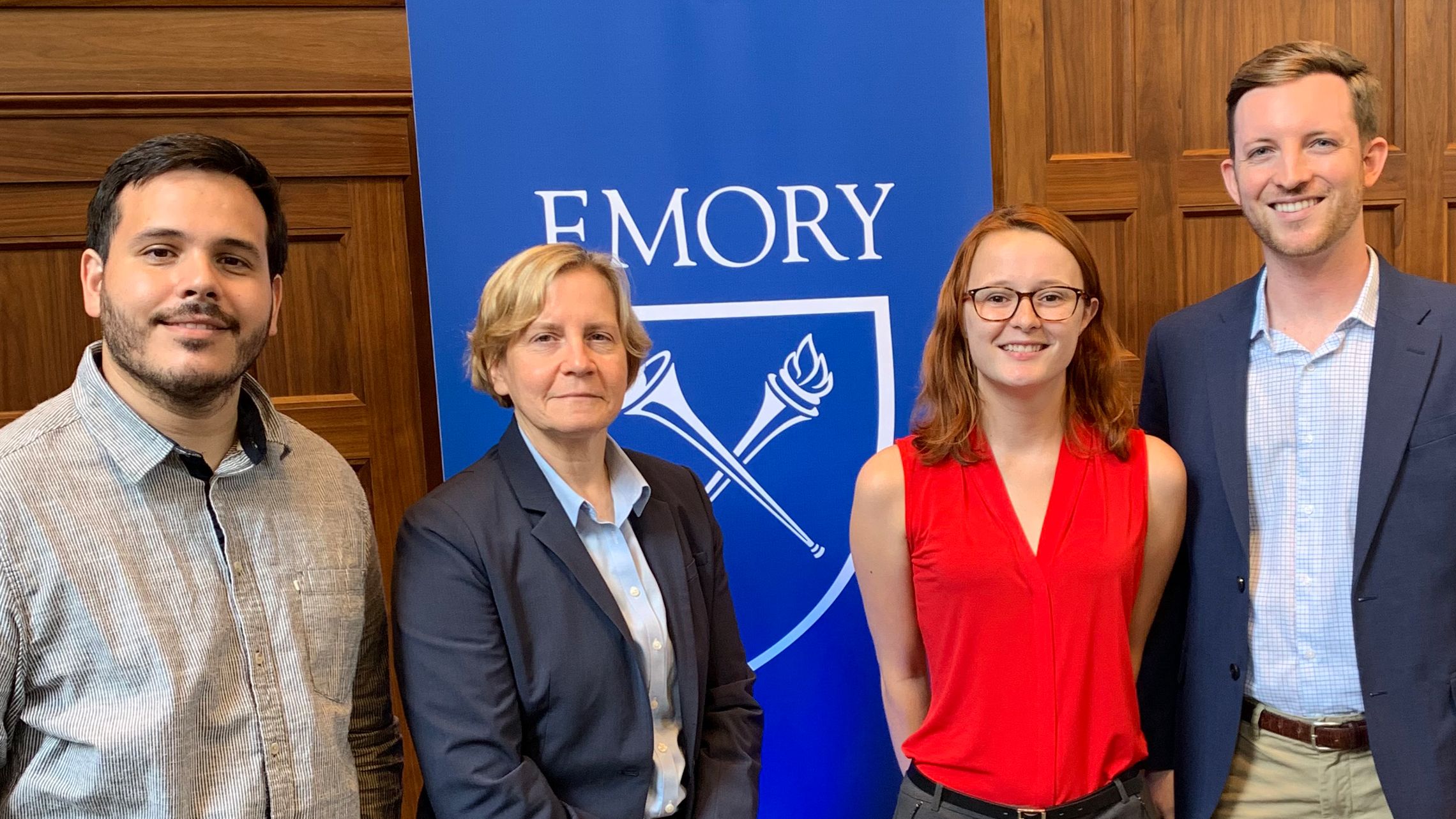 About Daniel
Hometown: Yucatan, Mexico
Undergraduate: George Washington University, BA in Political Science

Graduate: University of Missouri - Columbia, MPA in Public Affairs with a concentration in nonprofit and government management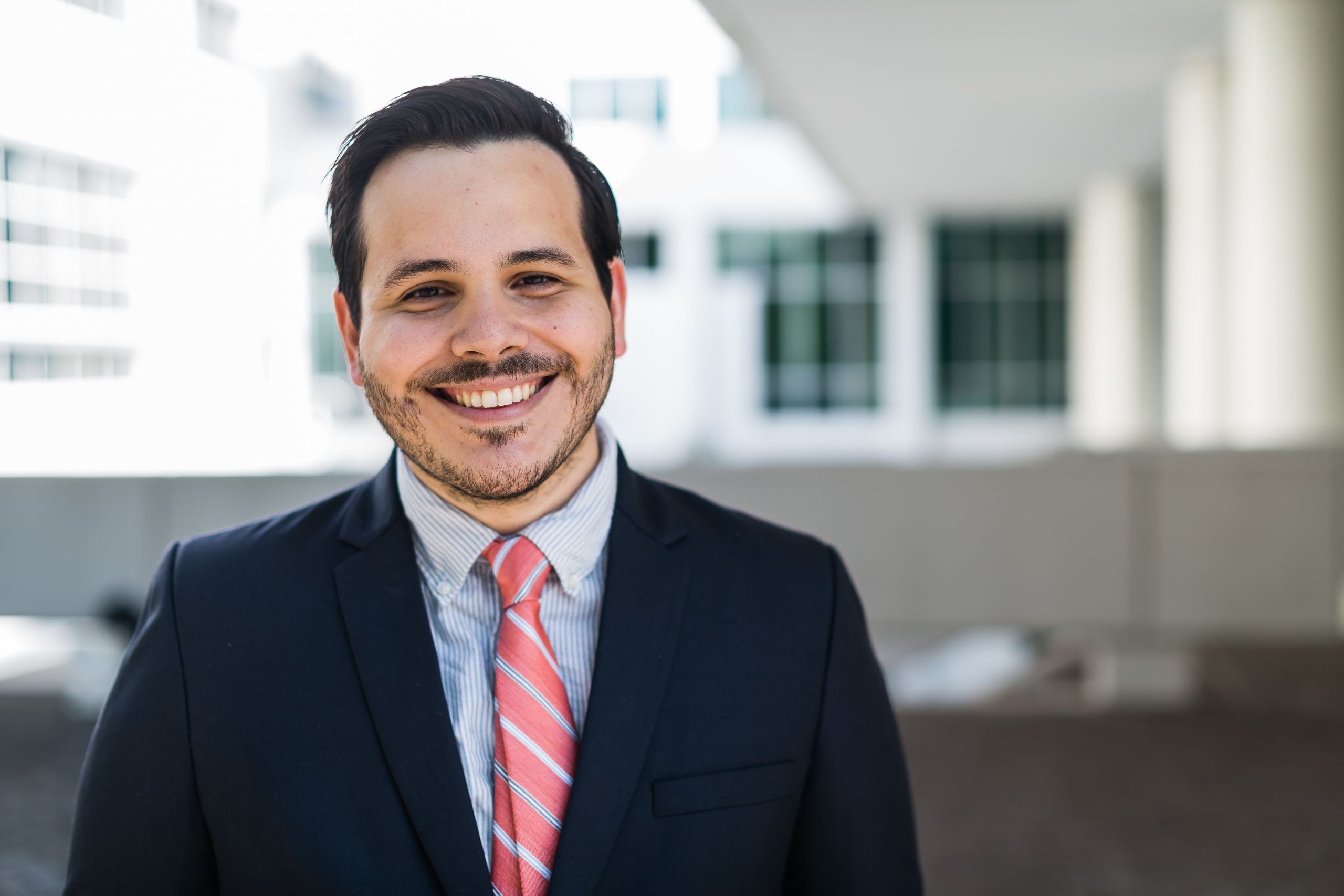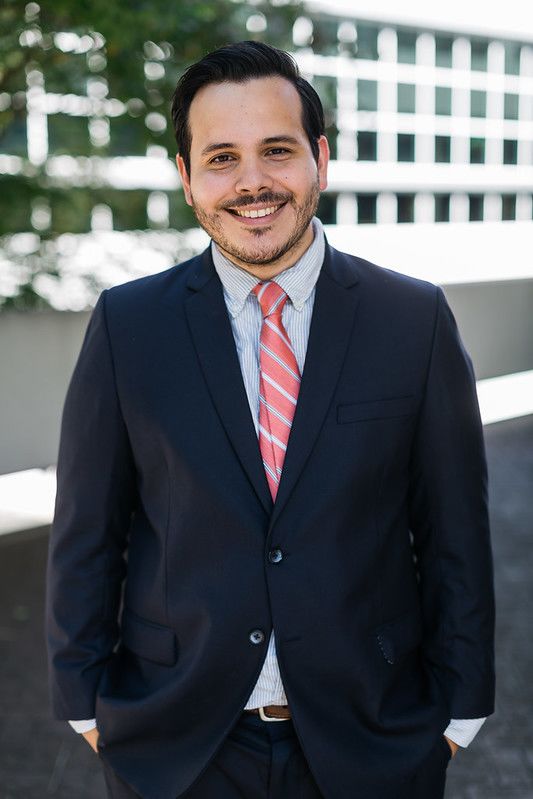 "My career path has not been straightforward," Daniel Zozaya Brown 22L says.
At age 30, Daniel began pursuing his juris doctor from Emory University School of Law through the Robert W. Woodruff fellowship program.
After graduating from George Washington University with a bachelor's degree in political science, Daniel joined the Peace Corps and served in Ecuador assisting in the implementation of new educational policies.
In just two years, he had designed educational materials to promote communicative language teaching, provided workshops on educational topics that met rural community needs, digitized books for the local school library, and developed a proposal to receive funding for an arts and education community center for at-risk youth.
"The Peace Corps was the ultimate opportunity. I was working in a rural community in a country that's not my own," he explained. "It allowed me to see the potential for positive change where there are no resources; and I learned that by being willing to help, actually committing time to understand people, there was a lot that could be achieved."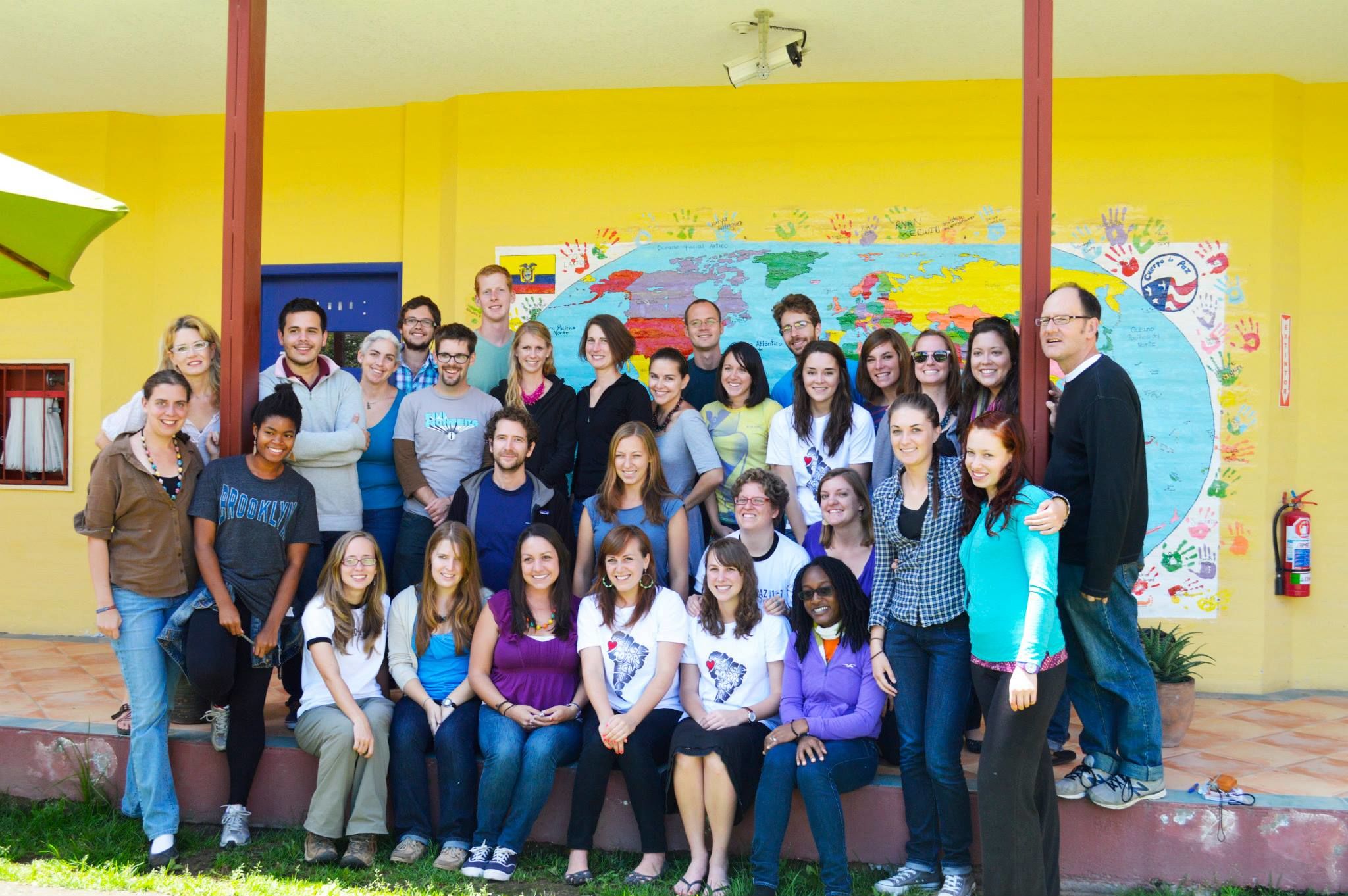 Daniel says that his experience in the Peace Corps is what inspired him to pursue a master's in public administration from the University of Missouri.
After receiving his degree, he worked in economic development for two years developing sustainable business initiatives and providing resources to low-income immigrant families to help them achieve economic independence.
"Through my work in economic and community development, I learned how I can help make existing resources more accessible to the people that should be receiving them," Daniel says. Still, he wanted to do more.
So, he applied to Emory Law.
Legal Fields of Interest
Transactional Law
Corporate Law
Economic Development Law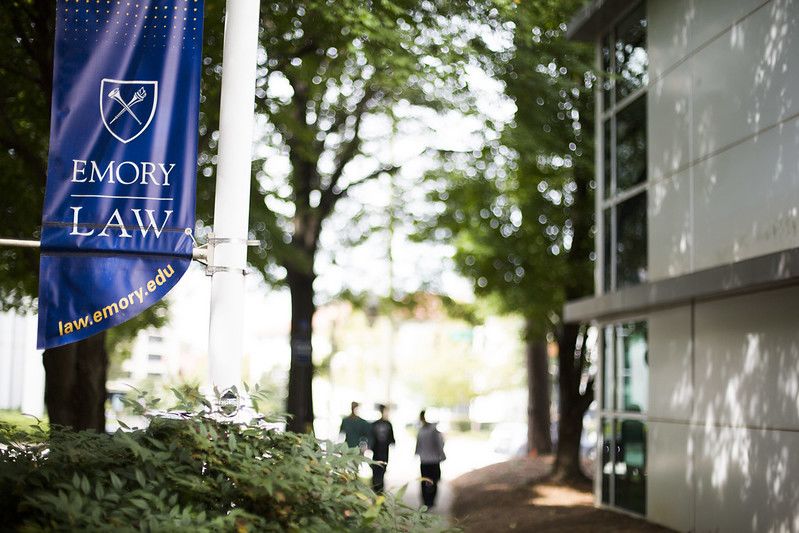 Daniel realized he could greatly affect economic development by focusing on helping neighborhoods in sustainable ways, but he needed to become well-versed in corporate law.
"In the United States," he said, "the majority of the resources for programs in economic development come from private companies. Some have dedicated branches to community and economic development, but there's a need for individuals who understand both sides—the corporate jargon and the community development language."
When Daniel visited Emory Law, he found like-minded faculty and students who felt the same.
"Specifically, Professor Georgiev is really interested in this," he says.  "He talks to us about how the corporate world is changing and how, more and more, companies are starting to talk about sustainable investments geared at community development." 
A Supportive Community
Emory Law is proud of its climate of inclusion, where students of all backgrounds come together to learn and enter a profession based on service and knowledge. Its diverse community, with students, faculty, and staff of varying races, genders, religions, and backgrounds, is engaging, warm, and dynamic.
Generations of Emory Law students have built a community of high-achieving but mutually supportive young professionals, committed to their growth in the legal profession while understanding that the bonds and reputations they forge in law school will follow them throughout their professional careers.
Pictured: Daniel (right), as a 1L representative of LALSA (Latin American Law Students Association), poses for their yearly group photo. LALSA is dedicated to providing academic resources, networking opportunities, and social activities within the Latino community at Emory Law.
Daniel's passion for public service in economic development is rooted in his upbringing.
"As a dual citizen, I was brought up to think of myself as having a dual identity," he says. His mom, born in the US, met his father, born in Mexico, at the university where he was studying to become a doctor.
"My sister and I grew up with two different cultures and we spoke two different languages at home," he says. Daniel was born and raised in Yucatan, Mexico where the wealth of the state is concentrated in the city while the communities outside of the city live in poverty.
"We were really encouraged by my mom, who was always very engaged in the community, to volunteer," he explained. With his church, he delivered food baskets to rural communities nearby; and with his mother, he volunteered at an orphanage.
"When you go and volunteer in Mexico in an impoverished area, you really see poverty at a whole different level," he says. "I think that really opened my eyes and allowed me to engage with my own privilege. I knew that I needed to take advantage of every possibility that I have so that I can one day do as much as I can to help alleviate the issues I see and care about in impoverished communities."
At Emory Law, he's found a place where conversations around economic development are thoughtful and frequent.
"It's cool to see something that you care about discussed in these academic circles and start to become a priority topic of research and discussion," he says. "I'm definitely at the right place."