A Community of Students

At Emory Law, our students are at the heart of all we do.
We want to ensure that the extracurricular time you spend in law school (you know, when you're not hitting the books) is enjoyable and fulfilling. We work hard to help our students feel like they are a part of the larger Emory Law and Emory University communities.
In your three years here, you will hear that word a lot: community.
Our students are highly engaged in the life of the school. The Student Bar Association (our equivalent of student government) coordinates with more than forty student organizations to provide budgetary support, help plan and coordinate activities, and more . . . all with the cooperation and support of our Office of Student Affairs. 
Emory students, faculty, and staff have access to all the resources of one of the nation's fastest-growing metropolitan areas. Atlanta provides a lot of opportunities for activities outside the classroom—both professional and fun.
The community at Emory Law is ideal. The collaborative spirit of the student body, along with the professors' and staff's genuine interest in helping us thrive, has made my transition a positive experience."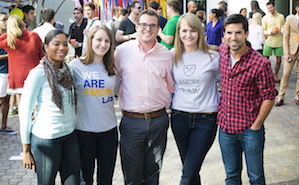 Emory Law Houses
Our Houses program provides students with social opportunities to get to know faculty, staff, and other students. Learn more »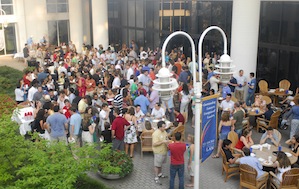 Student Organizations
Emory Law's student organizations range from social and political interest groups to practice societies aligned with different areas of practice. Each provides opportunities for social engagement and professional development. Learn more »