Life at Emory Law
Michael Babineau 21L
An Agent of Change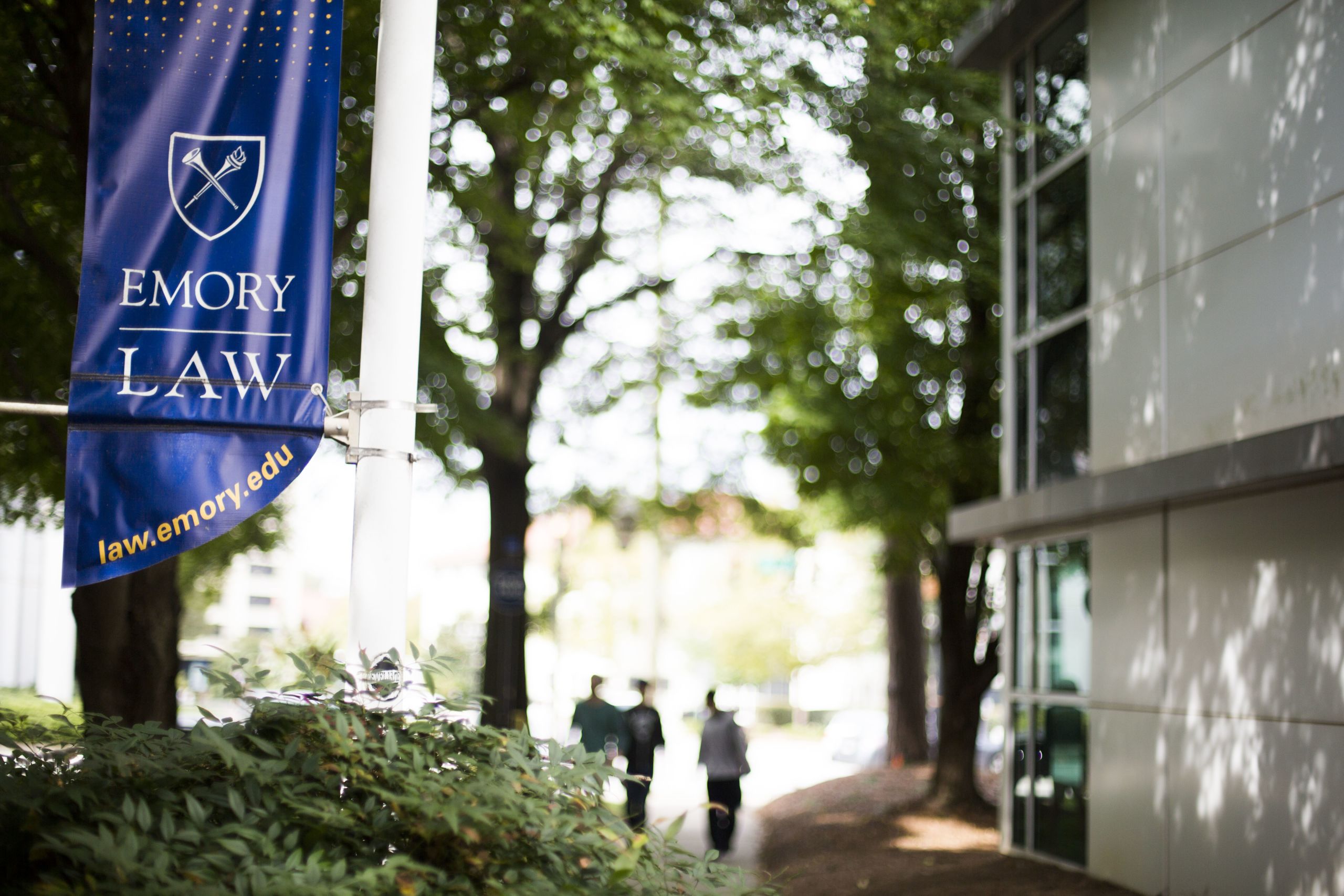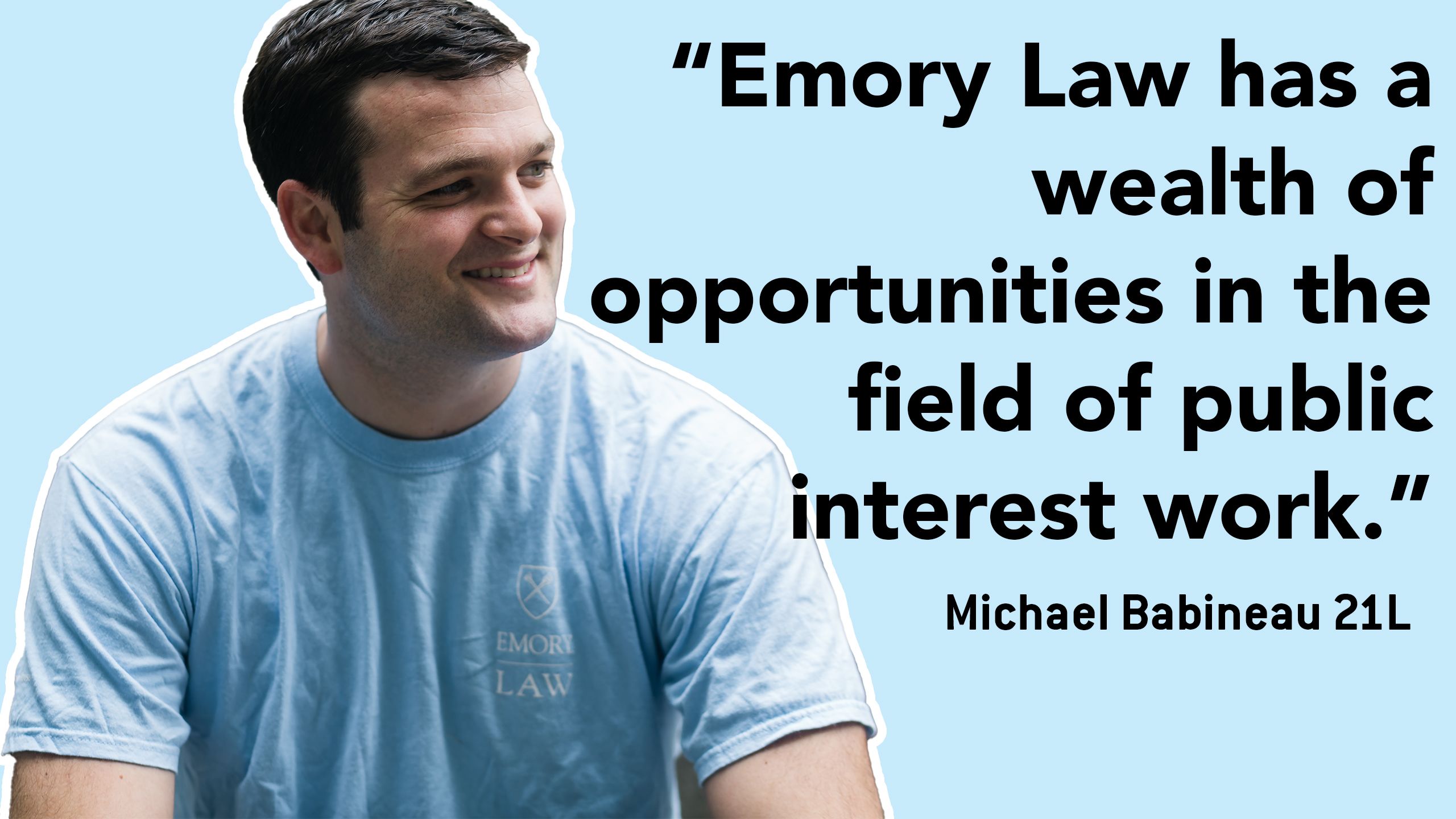 About
Michael
Hometown: Norfolk, Virginia
Alma Mater: University of Virginia
B.A. in History and Italian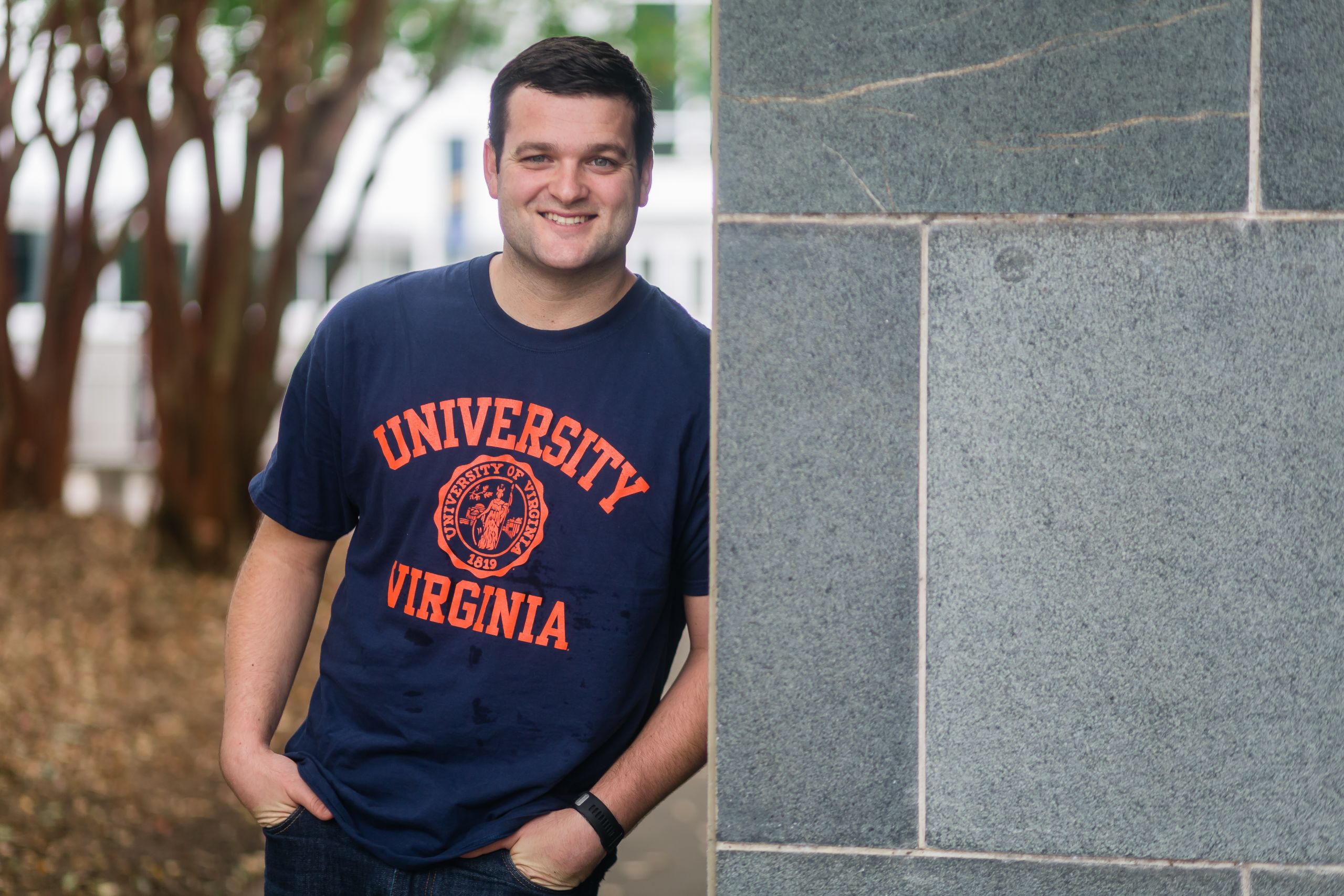 Legal Fields of Interest
Criminal Law
Criminal Justice Reform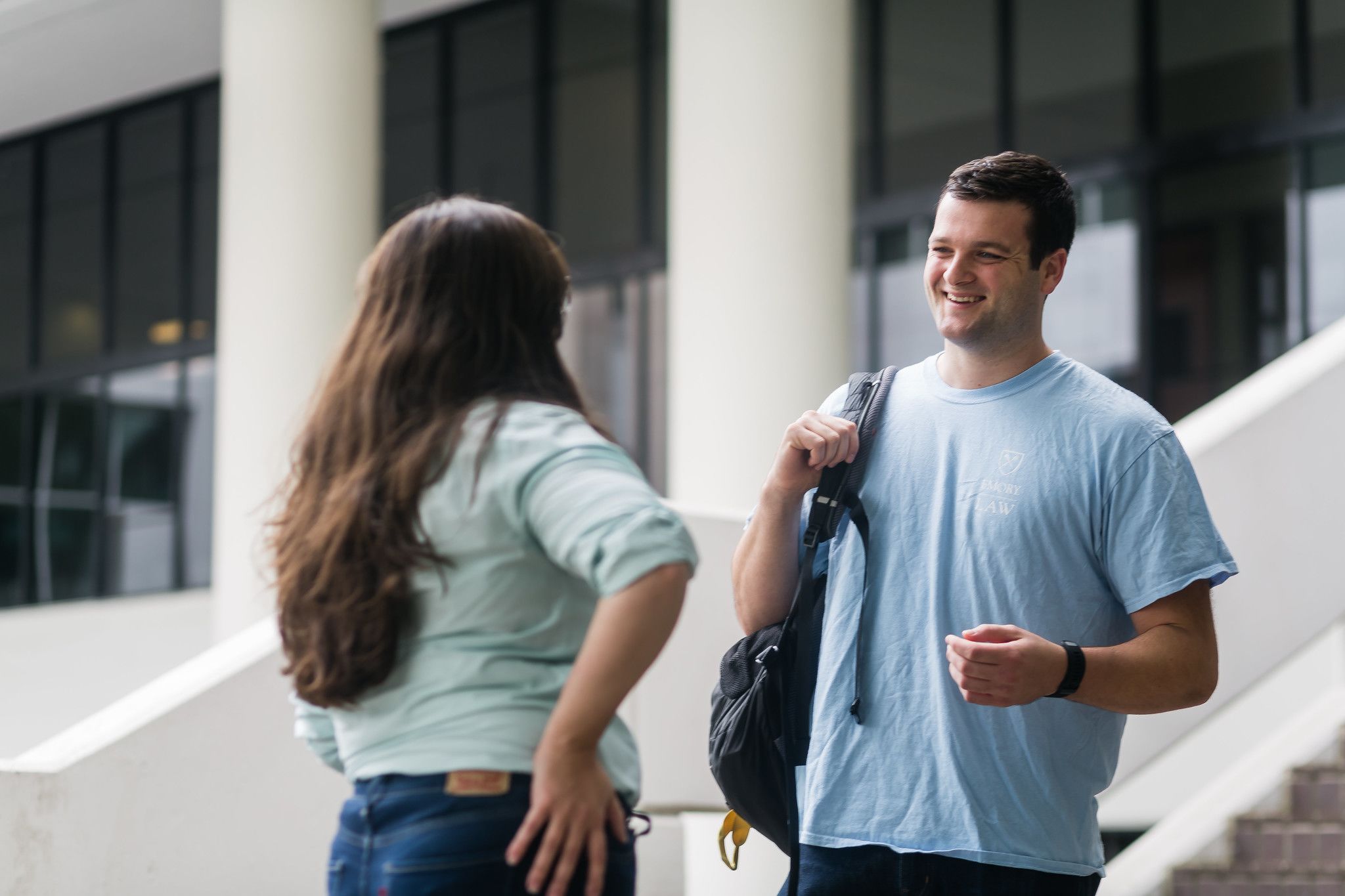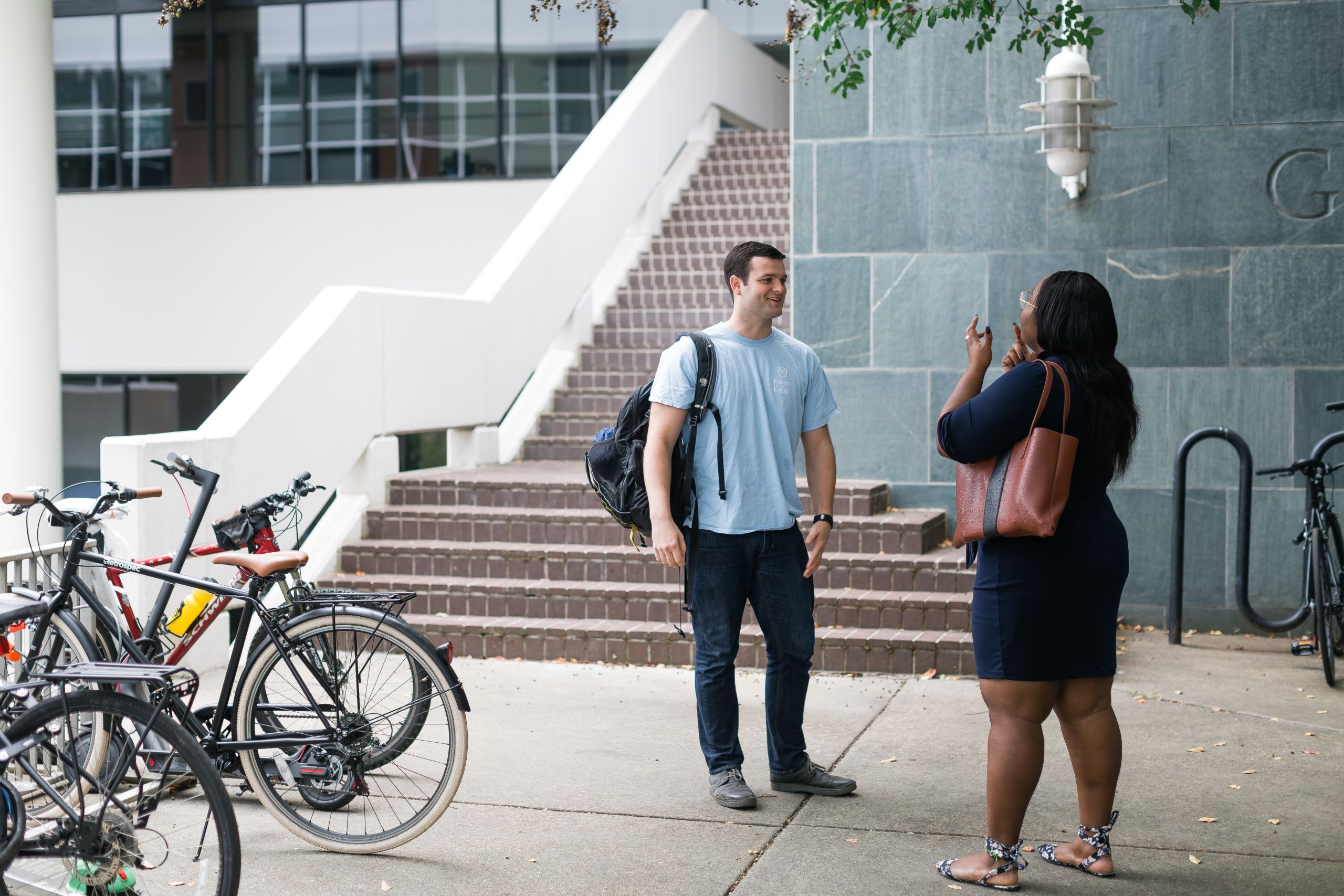 Michael Babineau has always wanted to be an agent of change. He had been teaching social studies and science for three years at a Title I school in Tennessee when he applied to Emory Law. His students, already faced with economic disparities, were facing additional challenges distracting them from learning in the classroom. He couldn't ignore their pain. "Kids are not going to care so much about Hammurabi's code of law or what a ziggurat is if they're worried about their dad's hearing coming up and whether he's going to be able to make bail. With that in mind, I turned my focus toward public interest work."
Through research, he learned about The Barton Juvenile Defender Clinic at Emory Law, a clinic allowing second- and third-year law students to practice law under Georgia's Student Practice Act. As student attorneys, they can represent child clients in juvenile court and participate in the development of public policy related to juvenile justice issues.
Michael chose Emory Law because he wanted to dedicate his time to public interest work and that's why he joined EPIC.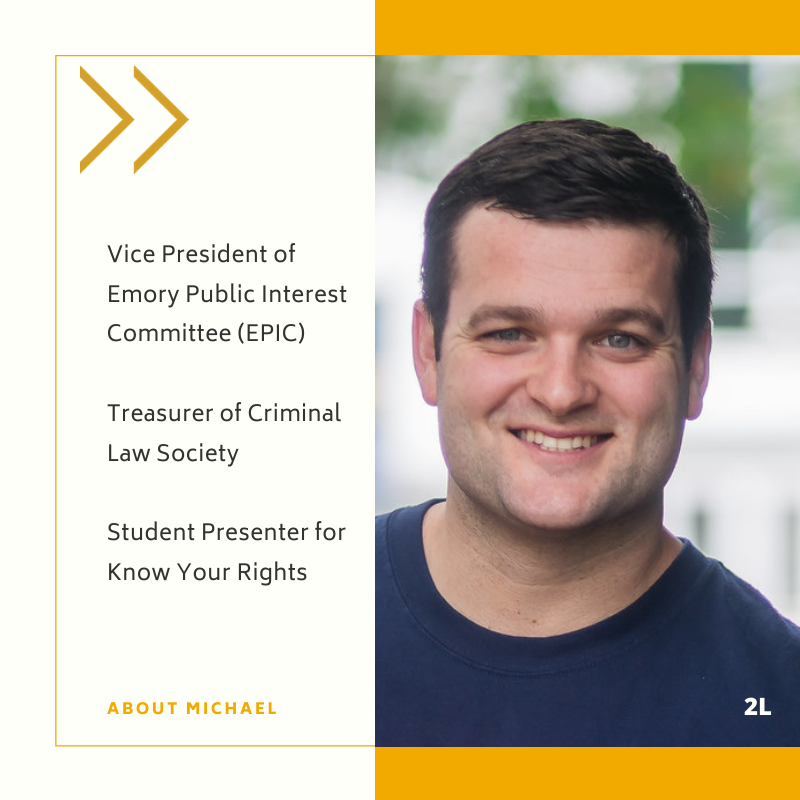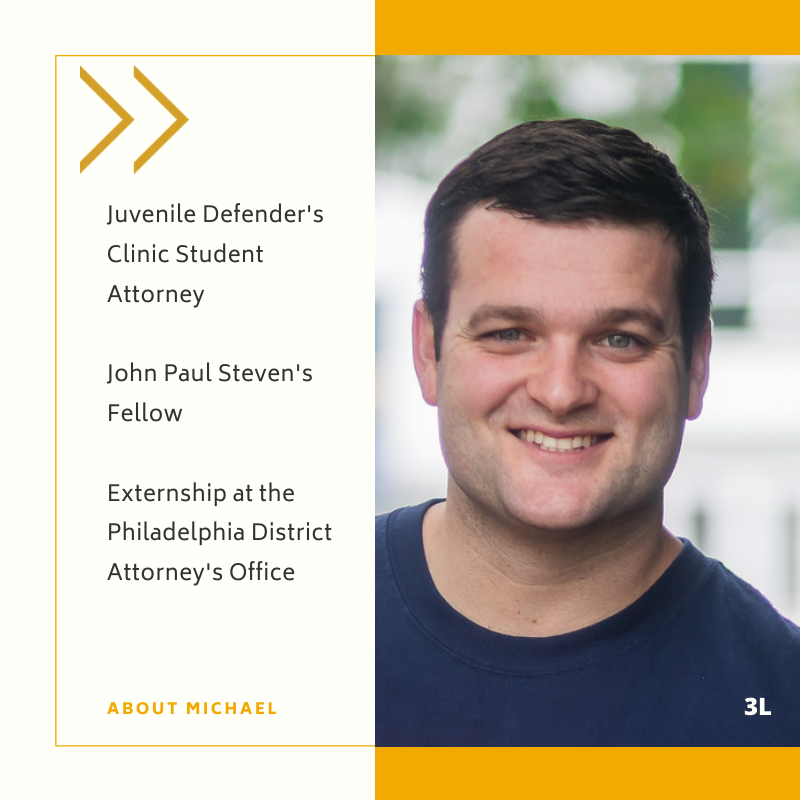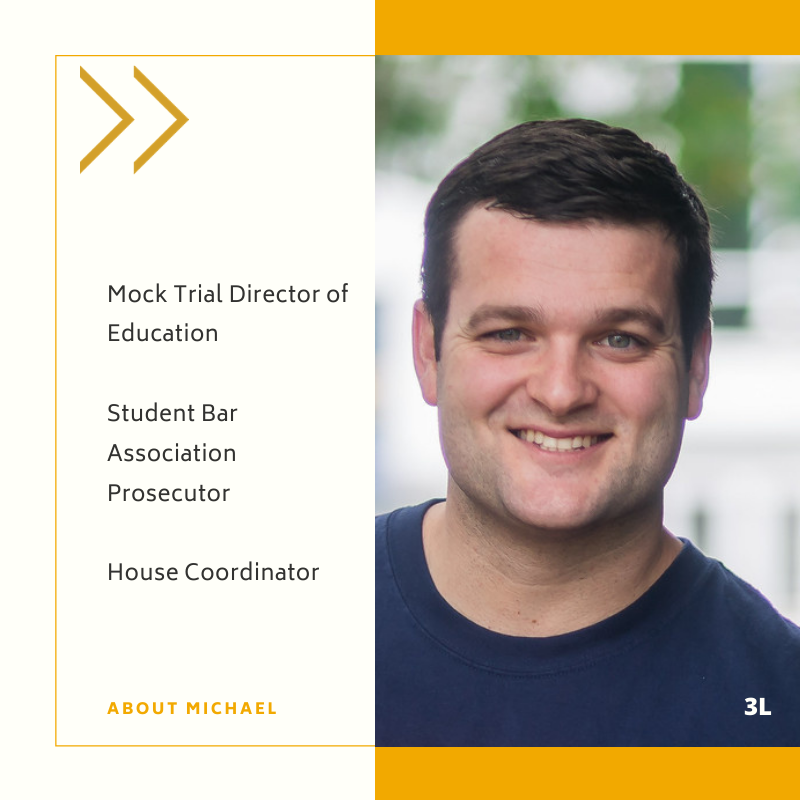 "I believe in the promise of our founding documents. I believe that the rights of the constitution should be applied to everybody robustly."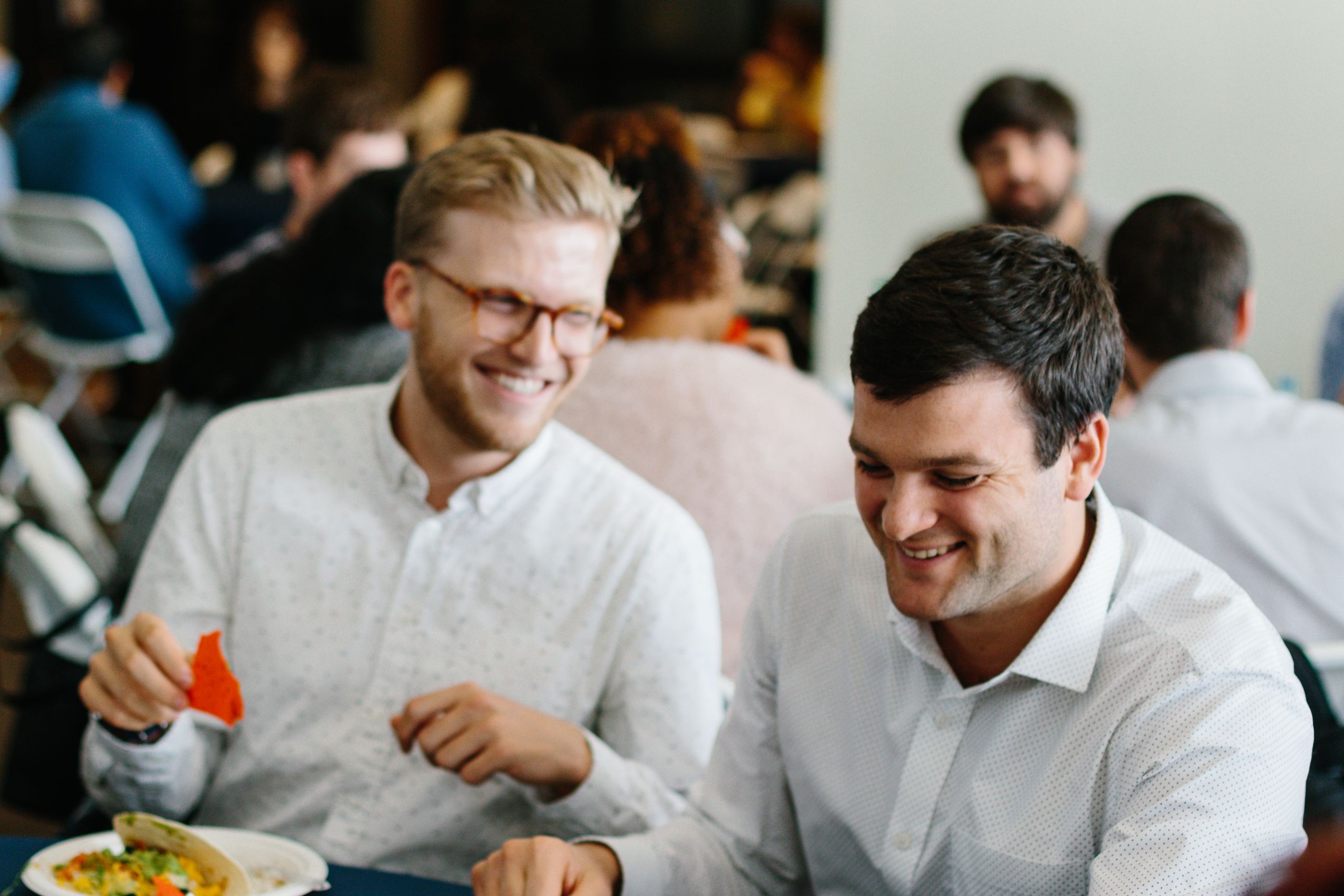 Emory Public Interest Committee, or EPIC, caught his attention during Admitted Students weekend. Through major fundraising efforts, EPIC provides summer grants for students who accept volunteer positions or clerkships in public interest organizations. As a first-year student, Michael became a 1L representative. He learned about EPIC's advisory board; comprised of Emory Law alumni attorneys working in legal aid, nonprofits, the public defender's office and law firms throughout Atlanta; and soon after, he became vice president.
"Receiving an EPIC grant this past summer allowed me to work for the Georgia Innocence Project," Michael said. "It gave me a sense of financial security and freed me up to focus wholly on my summer placement, which was very eye-opening to see the ways the system operates as it deals with post-conviction."
At Michael's summer externship with The Georgia Innocence Project, he worked to overturn guilty convictions for clients who claim their innocence. From filing motions to doing research and rifling through files at the courthouse, no day at his externship was exactly alike. He returned a second-year student as vice president of EPIC with his eyes set on The Barton Clinic, too.
"There's something very tangible and real about advocating on behalf of someone who needs it," he said. Within a few months, he'd already argued and won a motion to suppress evidence in a client's case.
"In the past year I have had the incredible opportunity to work with the Barton Juvenile Defenders Clinic under Professor Randee Waldman," he said. "I have been able to advocate on behalf of juvenile clients in need of legal services in the courtroom as well as in the school hearings. It has been one of the most rewarding experiences of my time here at Emory Law."
Michael's faith in constitutional law continues to fuel his drive in public interest work. "If the law is not something that's working for everybody, then it's on us to think of the ways in which we can change it," he said. "And so that idea is something that I feel is very much fostered here at Emory Law."
More than 13,000 alumni across the US and in countries around the world make up Emory Law's strong alumni network, connecting graduates to other legal markets in major metropolitan areas around the country and the world.