Stay Connected

Stay in touch with the Emory Law alumni community through digital and print communications, social media, alumni directories, Class Notes, and event calendars.
Emory Alumni Association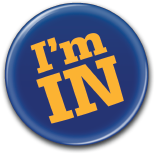 Stay connected with your alma mater through the Emory Alumni Association (EAA). The EAA hosts presidential and faculty speakers, networking and professional gatherings, social events, and many more activities on the Emory campus, across the country, and around the world. Learn more »
Update Your Contact Information
If you have moved or changed jobs recently, please update your alumni profile to continue to receive school news, events, programs, alumni benefits and resources, and other information.
Update profile