Stay Connected

Stay in touch with the Emory Law alumni community through digital and print communications, social media, alumni directories, Class Notes, and event calendars.
EagleNet
EagleNet is Emory's comprehensive online directory. Search for and get updated information on classmates, alumni in your city, and friends.
EagleNet
Class Notes
Share your news with other Emory Law alumni. We update Class Notes with every submission.
Submit Class Notes
Emory Alumni Association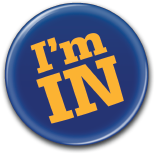 The Emory Alumni Association (EAA) helps Emory's 121,000 alumni get informed about, connected to, and involved with their alma mater.
The EAA hosts presidential and faculty speakers, networking and professional gatherings, social events, and many more activities on the Emory campus, across the country, and around the world.
The EAA keeps the spirit of Emory alive through its alumni. We want alumni to feel connected to the University so that you understand no matter where you are, Emory is with you.