The Feminism and Legal Theory Project
More Than 30 Years of Revolutionary Scholarship
The Feminism and Legal Theory Project fosters interdisciplinary examinations of the ways in which the interaction of law and culture shapes expectations, policies, and practices related to gender. More specifically, the project addresses the intersection of gender with issues relating to age, race, class, ability, and sexuality. It has also generated a new theoretical venture in the Vulnerability and the Human Condition Initiative that moves beyond identities to bring together diverse perspectives and disciplines to advance a social justice framework rooted in the universality of human vulnerability and the need for a responsive state.
Objectives
To provide a means to introduce scholarship that applies feminist theory and methodology into legal debate, legislative reform movements, and the broader academic community through the publication of conference papers
To support and encourage feminist scholarship on gender and legal equality issues that analyze the differential impact of law on women and men and to consider also in this regard differences that exist or arise between differently situated women
To provide a forum within which feminist theorists can present their work and receive feedback from other scholars who share a common theoretical perspective and methodology
Nothing is off limits! The FLT Project is committed to challenging the status quo.
The Feminism and Legal Theory Project began in 1984 by Martha A. Fineman at the University of Wisconsin Law School. The initial mission of the FLT Project was to provide a forum for interdisciplinary feminist scholarship addressing important issues in law and society. The early years of the project were funded through grants from the Wisconsin Law School's Institute for Legal Studies. Over the first six years, summer workshops brought scholars together around contested issues where they considered such topics as gender difference, violence against women, and motherhood.
In 1990, the FLT Project moved with Martha Feinman to Columbia Law School, where the number of workshop sessions each year increased from one in the summer to three or four during the academic year. In 1999, the project relocated to Cornell Law School where Martha held the first endowed Chair in the United States in Feminist Jurisprudence. The project once again expanded its scope, adding "Uncomfortable Conversations" to the regular workshop schedule.
In 2004, the FLT Project moved to its current home at Emory University School of Law, where Martha holds a Robert W. Woodruff Professorship. Funds from the Woodruff Professorship support the project and its programming. The move to Emory and Atlanta has allowed the FLT Project to reach a greater audience and attract scholars from around the world.
At Emory, the FLT Project initiated a very successful Visiting Scholars Program. Each year between five and eight scholars from around the world come to Emory for periods of time ranging from one week to the entire academic year. In addition, the project added a series of speakers on "Critical Perspectives on the Core Curriculum" to the existing programming in 2005.
Over the past several decades, the FLT Project has grown from holding an annual conference to hosting multiple workshops, conversations, and presentations throughout the year. As a result, each year distinguished visitors and speakers bring a wealth of new ideas and energy to Emory.
The FLT Project has also taken its message "on the road" and partnered with groups of interested feminists from other universities, including the Universities of Wisconsin and SUNY-Buffalo in the United States and Keele and Ulster Universities in the United Kingdom. Holding joint workshops and encouraging others to explore gender issues has allowed the FLT model to expand beyond the project itself.
Even with the tremendous growth in programming over the past several years, the FLT Project's basic structure and core commitment remain the same: to foster interdisciplinary examinations of specific law and policy topics of particular interest to women. More generally, the project addresses the intersection of gender with issues relating to race, class, ability, and sexuality.
Videos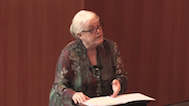 Vulnerability and the Human Condition: A Different Approach to Equality, featuring Robert W. Woodruff Professor of Law and Director of the Feminism and Legal Theory Project, Martha Albertson Fineman: View video »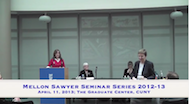 Feminism, Masculinities, and Multiple Identities, featuring Martha Fineman and Elizabeth F. Emens. View video »





Websites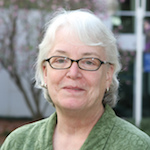 Martha Albertson Fineman
Robert W. Woodruff Professor of Law
Director, Feminism and Legal Theory Project
Martha Fineman is a Robert W. Woodruff Professor. An internationally recognized law and society scholar, Fineman is a leading authority on family law and feminist jurisprudence. She is founder and director of the Feminism and Legal Theory (FLT) Project, which was inaugurated in 1984 and also serves as co-director of Emory's Race and Difference Initiative and is the director of one of its sub-initiatives, the Vulnerability Studies Project.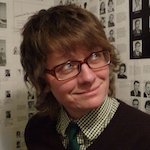 Stu Marvel LLM PhD
Stu Marvel began her time at Emory Law in 2011 as a Visiting Scholar with the Feminism and Legal Theory Project, and transitioned into the role as postdoctoral fellow in 2012. She completed her PhD at Osgoode Hall Law School in Toronto, Canada in April 2015. While at Emory she has been teaching an upper-year law course on gender and sexuality that offers students a comparative transnational perspective on rights, identity and justice. Marvel's doctoral research relies upon an empirical study of LGBTQ families across Ontario and their use of assisted reproductive technologies, and seeks to develop new legal frameworks for queer kinship and reproductive rights. Her postdoctoral research will expand on these conceptual models while exploring the role of vulnerability and resilience in a comparative legal analysis of queer family-making projects.
Marvel served as Chair of the Osgoode Graduate Law Student Association from 2009-2010 and was invited as a PECANS visiting scholar to the Centre for Law, Gender and Sexuality at Kent Law School in Canterbury, England in 2011. She graduated from the University of East Anglia with an MA in gender analysis for international development before receiving her LLM at Osgoode Hall. Previously, Marvel worked as communications liaison at the Korean National Commission for UNESCO in South Korea and served as gender advisor to the Ministry of Women in The Gambia. Her work is funded by a SSHRC Canada Graduate Scholarship and York Graduate Scholarships, as well as a Michael Smith Foreign Studies Supplement award to support her residency in Atlanta.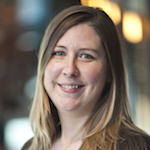 Yvana Mols MA JD
Yvana Mols is a 2013 JD graduate from Emory Law and member of the Georgia Bar. While in law school, she was co-founder of the Vulnerability and the Human Condition Initiative Student Advisory Board, board member for Law Students for Reproductive Justice, and Executive Symposium Editor for the Emory Bankruptcy Developments Journal. She completed a BA in Education and Philosophy at Trinity Christian College, and an MA in the History of Philosophy at the Institute for Christian Studies at University of Toronto. Before law school, Yvana worked in higher education, both as a professor and administrator. She has taught college courses in logic, ethics, and composition, and has presented her scholarly work at conferences and workshops across the US and Canada. She has also worked as an administrator and publications coordinator for the Cancer and Leukemia Group B, of the University of Chicago.

Atieno Mboya Samandari LLB JD LLM SJD
Atieno Samandari is an international lawyer with degrees from Georgetown University Law Center and the University of Nairobi. She is admitted to the New York Bar. Originally from Kenya, Atieno has worked in several African countries on issues relating to women and children's rights. She has been a MacArthur Foundation Visiting Scholar at the University of Kwa-Zulu Natal in South Africa, researching the role of human rights awareness in promoting transitions to democracy. She has also served as a consultant for the UNICEF and the World Bank on gender equity and human rights in Africa, and has authored over twenty books on the right to food, health and education which are widely used in UNICEF's programs. Her scholarly interests lie in the intersection of law, poverty and development, with a research focus on gender equality, human vulnerability, climate change and the institutional distribution of global power.
Visiting Scholars

The Feminism and Legal Theory Project has archived its materials in the Hugh F. MacMillan Law Library at Emory University School of Law and digitally in the "Women and the Law" collection on HeinOnline »  Access to HeinOnline is available through most academic libraries. "Women and the Law" can also be purchased as a stand-alone subscription.