Main content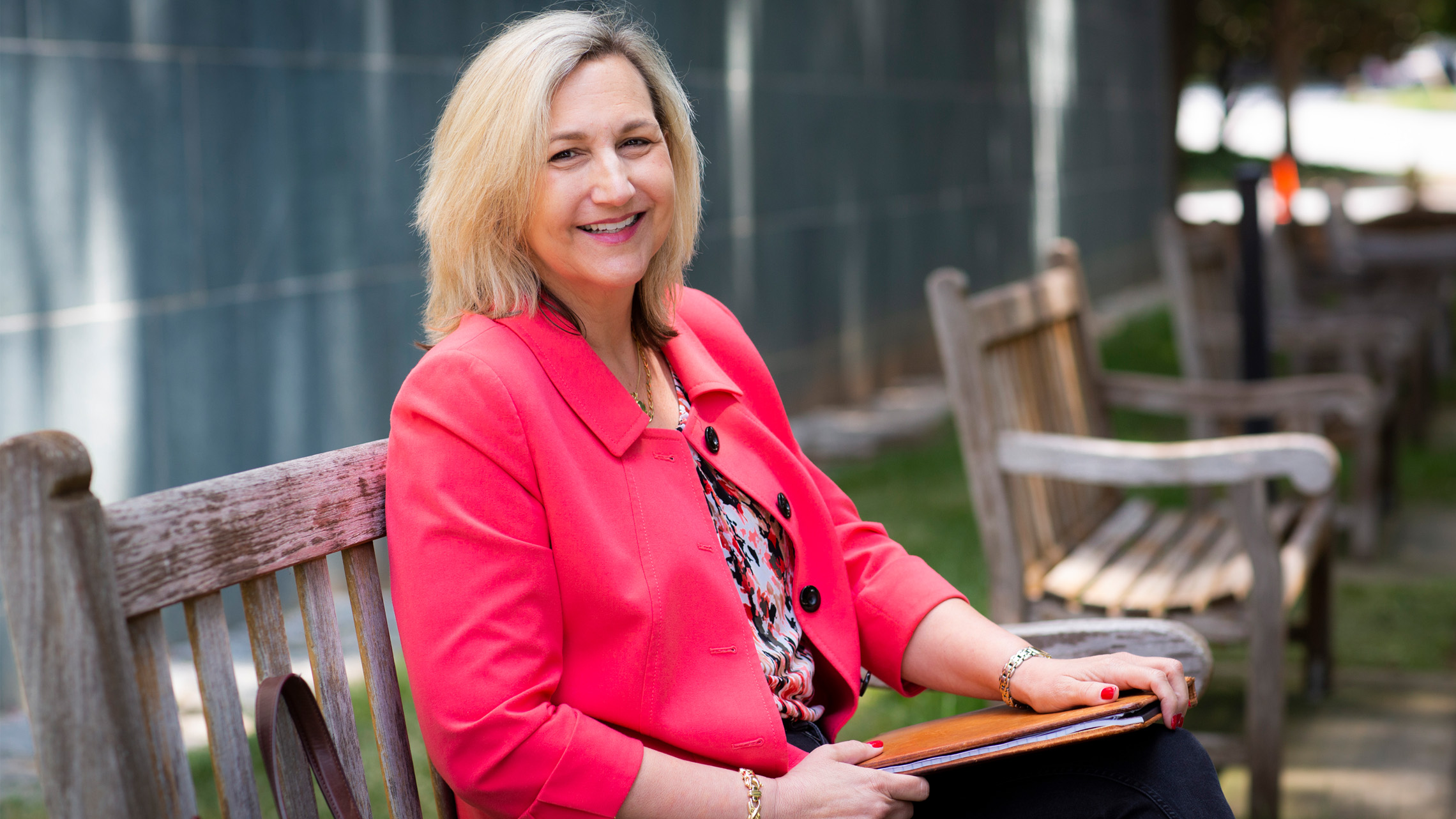 Put the law to work
The Juris Master (JM) degree provides professionals foundational legal training specific to their fields or interest, helping them to advance their careers. Juris Master Program students may enroll in August or January for online or hybrid (online plus on-campus) study, in either a full-time or part-time capacity. The Juris Master degree is designed for professionals who want to understand the legal landscape of their industry and deploy legal tools to solve problems in their workplaces or communities. Graduates learn to identify regulatory needs and impacts, complicated compliance considerations, and liability concerns, and to use their skills to work effectively and persuasively in a variety of industries.
JM Degree Program Requirements
All JM students must complete the following:
Introduction to the American Legal System (3 credits)
Analysis, Research and Communications for Professionals (3 credits)
Contracts (3 or 4 credits)
Law and Legal Professionals (3 credits)
Electives for a total of 30 credits
JM Law Foundations Workshop and Virtual Boot Camp
The Capstone Experience
For further details and program requirements, please see the Emory Law Student Handbook.
Concentrate on What Matters to You
We offer four concentrations designed specifically to provide foundational legal training for professionals:
Business Law and Regulation covers corporate governance and compliance, civil liability for corporations, regulation, legal frameworks for deal making, and transactional due diligence, among other topics.
(NEW) Data, Privacy, and Technology Law covers topics such as privacy, ethics, and the use of artificial intelligence in the workplace; trademark, patent, and copyright law; and licensing and trade secrets. 
(NEW) Employment Law and Human Resources explores employment at will, employees versus independent contractors, privacy in the workplace, worker's compensation, disability, and discrimination, among other topics.  
Health Care Law, Policy, and Regulation explores topics related to health care regulation, mental health policy, law and public health, disability, the business of health care, and more.  
Juris Master Courses
Emory Law's online, asynchronous courses are specifically designed for working professionals. Students can also choose on-campus course options. The fully online format is composed of 10 sequential asynchronous courses, with two synchronous online experiences, and can be completed in as little as 20 months. If you take most of your courses on campus, you can complete the degree in two sequential semesters or take up to four years. 
In consultation with their academic advisor, JM students may choose among a variety of on-campus courses taught in the law school building during the work week, mostly between the hours of 8 a.m. and 5 p.m. JM students attend these courses alongside full-time JD students and LLM students. Many electives presume particular Foundation (1L) courses or have other pre-requisites, are subject to enrollment limits, include a final exam at the end of the semester, and have strict attendance policies to maximize the classroom experience. For these reasons, our academic advisors will guide students in their selection of residential offerings that are suitable for their needs and objectives.  
Current Students
For more information about classes, schedules, academic advising and more, please visit:
Canvas portal, The Fourth Floor
---
Frequently Asked Questions
Are courses for the JM degree taught by the same professors who teach courses for the Juris Doctor degree?
What is the difference between a Juris Doctor (JD), a Juris Master (JM), and a paralegal degree?
Can I practice law with a JM degree?
Who is the JM program intended for?
How long will it take to complete the JM Program?