Stay Connected

Stay in touch with the Emory Law alumni community through digital and print communications, social media, alumni directories, Class Notes, and event calendars.
Emory Alumni Association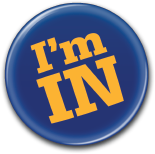 Stay connected with your alma mater through the Emory Alumni Association (EAA). If you have moved or changed jobs recently, you can update your alumni profile to continue to receive school news, events, programs, alumni benefits and resources, and other information. You can also connect with friends and alumni via the online directory.