---
The 2022 Alumni Awards honor Emory Law graduates who have provided distinguished service to the institution. They join a cadre of accomplished and celebrated professionals who are exemplars in the profession and in service to their communities. We welcome nominations throughout the year. To submit an alumni award nomination, visit bit.ly/emorylawalumniawards.
Eléonore Raoul Trailblazer Award
The Eléonore Raoul Trailblazer Award commemorates Eléonore Raoul 1920L, the first woman admitted to Emory University and a national leader in the women's suffrage movement. It is given to an Emory Law alumna who has blazed a trail for others through her own professional and personal endeavors.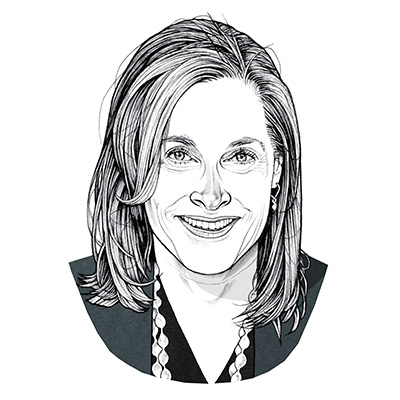 Louise M. Wells 74C 78L is the former managing partner of the Am Law 200 firm Morris, Manning & Martin (MMM) and was the founding partner of its Residential Real Estate Practice.
Under her leadership the firm grew substantially, consistently achieving annual revenue and headcount growth. She viewed intelligent and intentional growth of MMM as a strategic imperative. To ensure the firm continued to meet and exceed client expectations, she continually evaluated, and as needed, accentuated MMM's capabilities in core industries and practice areas. Wells was focused on maintaining the unique cultural aspects of the firm that allow it to be both a great platform for attorneys and a great place to work for staff. She led the firm's Executive Committee on the day-to-day administration of the firm, and the Management Committee, which is responsible for its overall strategic direction.
Wells has received numerous accolades for her contributions to the real estate industry. She's also a double Eagle who earned both her bachelor of arts and her juris doctor from Emory University.
Alumni Service Award
The Alumni Service Award honors a graduate who has contributed significant, sustained leadership and outstanding service to the Emory Law community.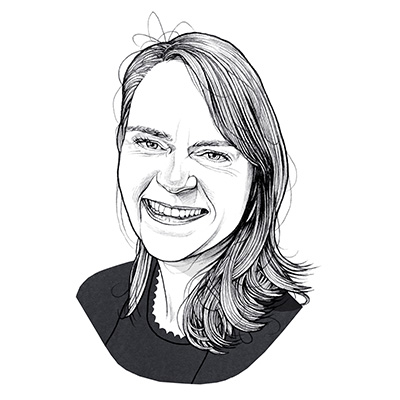 Sarah Babcock 07L is passionate about ensuring that all children receive the resources they need to build healthy and productive lives. As deputy director of Truancy Intervention Project (TIP), Babcock supports both staff and volunteers in serving TIP clients and their families. She joined TIP after six years as a litigation associate at Alston & Bird and three years as senior staff at Lawyers for Equal Justice, an incubator program for newer solo attorneys building practices with a focus on social justice. While at Alston & Bird, Babcock served on the firm's Pro Bono Committee and was awarded the 2015 F.M. Bird Award for Pro Bono Service. 
Babcock serves on the Georgia State Bar Access to Justice Committee, the Atlanta Bar Association Public Interest Law Section Board, the Emory Public Interest Committee Advisory Board, and the Georgia Association for Women Lawyers Foundation Board. She graduated magna cum laude from Brown University with a double concentration in international relations and Russian studies, and earned her law degree, with honors, at Emory Law.
Young Alumni Award
The Young Alumni Award recognizes the professional and personal achievements of a person who graduated within the past 15 years and has made notable leadership and service contributions to Emory Law and to the legal profession.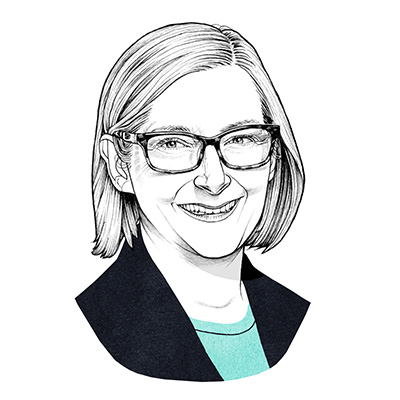 Laura Huffman 08L is a senior attorney in the Atlanta office of King & Spalding and a member of the firm's Trial and Global Disputes Practice, specializing in intellectual property. Her practice includes all aspects of intellectual property litigation and counsel, and she represents Fortune 100 clients in patent infringement lawsuits in federal district courts across the United States and the International Trade Commission, including cases involving optical devices and fabrication, optical systems, telecommunications equipment, and information systems. Huffman helps businesses protect and realize value from their intellectual property. She is a member of Georgia Tech's Law, Science, and Technology Program faculty, and lectures on technology law and computer law.
Before attending law school, Huffman was an engineer and manager in the telecommunications equipment industry for a major global manufacturer, for more than two decades. She received her juris doctor, with honors, from Emory Law. She also holds Bachelor of Science and Master of Science degrees in engineering from the Georgia Institute of Technology, earned with honors.
Distinguished Alumni Award
Established in 1985, the Distinguished Alumni Award is given to a graduate who embodies the values of the school and has demonstrated extraordinary achievement in the legal profession and in service to society.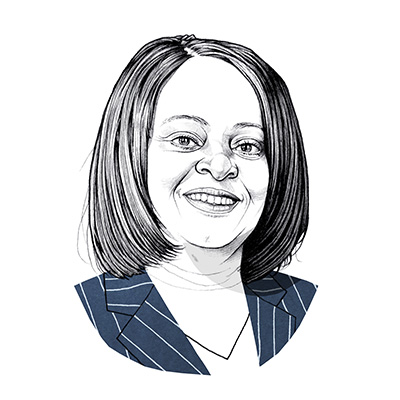 On February 9, 2022, Reta Jo Lewis 89L was confirmed by the Senate as president and chair of the Board of Directors of the Export-Import Bank of the United States, and later sworn in at the White House by Vice President Kamala Harris. Lewis is a senior executive with more than 25 years of leadership experience in international affairs, legal, public policy, business and regulatory affairs, and subnational diplomacy.
She was most recently a senior fellow and director of congressional affairs at the German Marshall Fund (GMF) of the United States. There, Lewis led and oversaw initiatives, programs, and bipartisan exchanges for members of the US Congress and their European counterparts, focusing on leadership development and subnational diplomacy efforts. Prior to her time at GMF, she served as the first-ever special representative for global intergovernmental affairs under Secretary Hillary Clinton, at the US Department of State during the Obama-Biden Administration. As special representative, Lewis was the chief diplomat in charge of the international efforts to build and support strategic relationships between the federal government, state and local leaders, and their foreign counterparts. In 2013, she was awarded the Secretary's Distinguished Service Award.
Lewis was the first Black woman to serve as vice president and counselor to the president at the US Chamber of Commerce. She led initiatives focused on fostering strategic alliances between small businesses, especially women- and minority-owned businesses, entrepreneurs, and executives. She is a life member of the Council on Foreign Relations and member of the board of the Leadership Council for Women in National Security. In addition to her juris doctor from Emory Law, she also holds a master of science in administration of justice from American University, and a bachelor of arts from the University of Georgia. She is a native of Statesboro, Georgia.
Distinguished Alumni Award (posthumous)
Established in 1985, the Distinguished Alumni Award is given to a graduate who embodies the values of the school and has demonstrated extraordinary achievement in the legal profession and in service to society.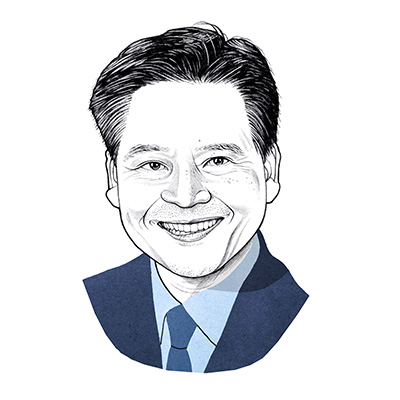 Han Chun Choi 93L was born in Gangneung, South Korea, in 1966 and immigrated to the US with his family while a toddler. They eventually settled in Little Rock, Arkansas. After graduating as salutatorian of his high school class, Choi attended Northwestern University in Illinois and graduated with honors in 1988, as a religion major. His passion to improve the lives of others led him to government service and soon after graduation, he joined the staff of then-Governor Bill Clinton. Choi accompanied him on his travels throughout Arkansas, and eventually became a policy advisor.
At Clinton's urging, Choi attended law school and graduated from Emory Law with honors in 1993. Soon after, he joined the Public and Corporate Finance Practice Group of King & Spalding in Atlanta. In 1997, he met his wife, Catherine Abrams, a registered nurse working at the Grady Infectious Disease Program. 
Choi was a trailblazing attorney, widely known and respected throughout the US and South Korea. He became one of the first Asian American partners at a large law firm and later, one of the first AAPI managing partners of an Am Law Top 100 law firm, Ballard Spahr, where he worked until his final days.
Choi was deeply committed to the growth and development of young Asian Americans and AAPI attorneys, as demonstrated by his countless hours as a volunteer, officer, and board member of the Georgia Asian Pacific American Bar Associations (GAPABA), the National Asian Pacific American Bar Associations (NAPABA), the International Association of Korean Lawyers (IAKL), and the Korean American Bar Association of Georgia (KABA-GA), where he was a founding member.
He had a profound and positive impact on many young people. Choi also channeled his seemingly boundless energy to serve his community. He chaired both the Georgia Center for Nonprofits and the Atlanta Volunteer Lawyers Foundation; served as a board member for the Decatur Education Foundation; and served on the Board of Governors of the State Bar of Georgia. He completed many hours of pro bono work for the International Women's House where Catherine served on the Board. Choi was a member of North Avenue Presbyterian Church where he served as a deacon and on the Endowment Committee. 
His broad grin, spontaneous laugh, and everlasting optimism were infectious. Choi shared his extraordinary zest for life with others to the fullest. He enjoyed running, golfing, traveling, and crossword puzzles. A War Eagle through marriage, he wholeheartedly cheered on the Auburn Tigers. Choi passed away peacefully on March 26, 2018, at age 52, after a valiant battle with pancreatic cancer. He is survived by Catherine and their three children: Christopher, David, and Hannah Choi.
Email the Editor
Share This Story