Student success
New JD concentrations
---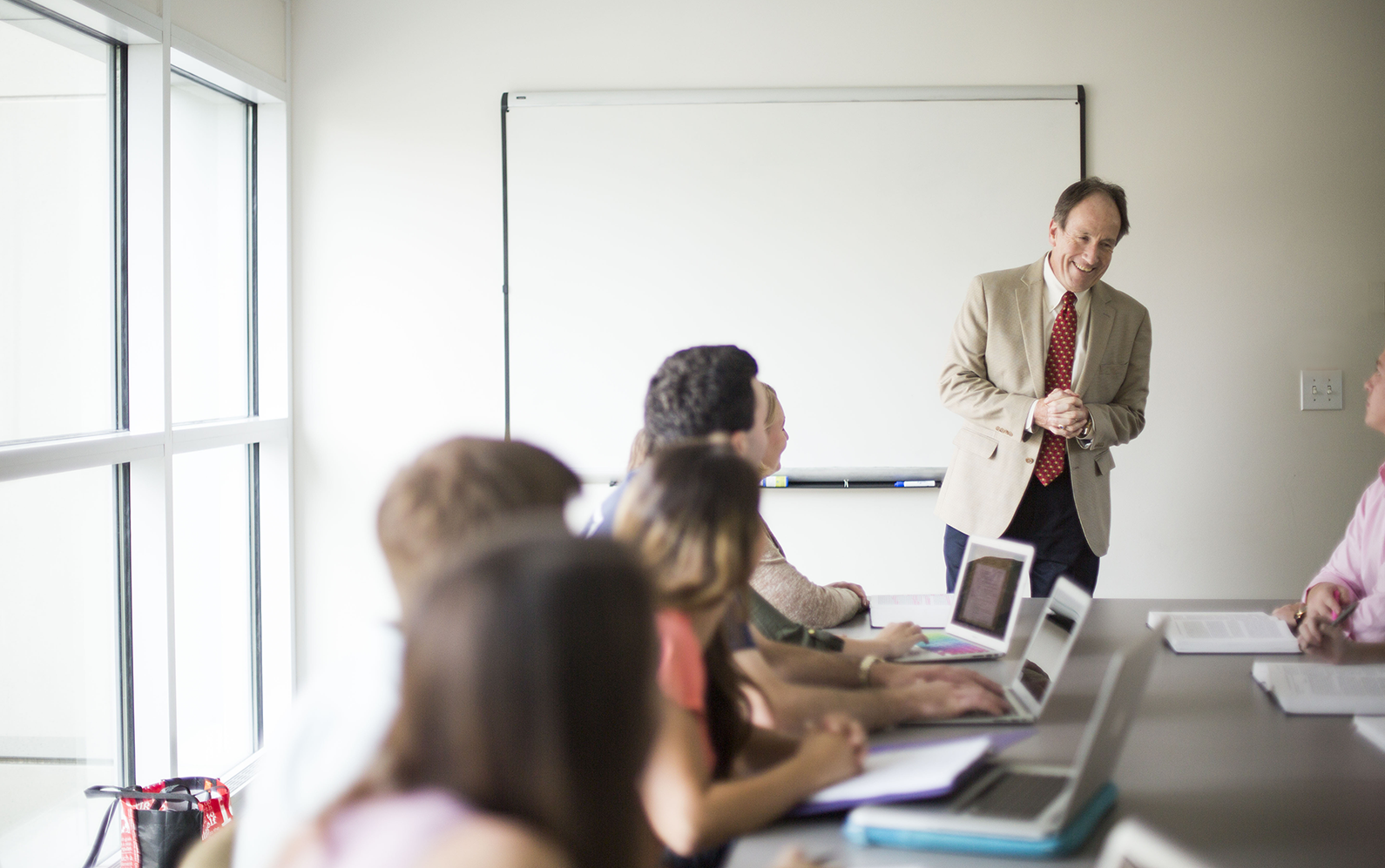 EMORY LAW HAS ADDED three new curricular concentrations to the JD program — civil litigation and dispute resolution, criminal litigation, and law and religion — on top of the existing health law concentration, transactional law certificate, and the innovative TI:GER certificate.
Emory Law students will generally apply for any of the concentrations offered during the spring semester of their first or second year. The program advisors may consider awarding the concentration to other students that have met the requirements on a case-bycase basis, and participation is limited.
"Concentrations will help students select classes to prepare them for practice in a particular area. Taking many focused classes will help students evaluate whether they do, in fact, want to litigate, for example," says Lesley Carroll, associate dean for academic programs and students. "The students seem very excited about the concentrations. They will be able to indicate they are pursuing a concentration when they apply for jobs, and they have more guidance in terms of course selection."
The curriculum required of each concentration includes important concepts and skills classes plus an additional 11 to 18 required credits — depending upon the concentration — in various related categories. For the civil litigation and dispute resolution concentration, core courses include Civil Procedure, Evidence, Legal Profession, and Trial Techniques. Students must take an additional 11 to 15 credits in other related categories.
To earn the criminal litigation concentration, students must take Criminal Law, Evidence, and Trial Techniques, plus an additional 12 to 18 credits that include Criminal Procedure: Investigations, among others, plus a capstone experience.
The law and religion concentration contains two possible tracks: (1) a practice track and (2) an academic track. The practice track emphasizes the skills and knowledge relevant to practicing law with a specialization in law and religion. The practice track prepares students to litigate cases that involve religious freedom questions, to represent and advise religious organizations, to practice religious arbitration or within religious legal systems, and to work in legal advocacy with or on behalf of religious communities. The academic track emphasizes the skills of academic research and writing. The academic track prepares students for teaching and scholarship in the legal academy and for PhD or SJD (doctor of juridical science) study in the areas of law, religion, theology, or associated fields.
To earn the law and religion concentration, students complete 11 to 15 credits in law and religion, including the two required courses, one religious legal systems course, one law and religion elective, and a capstone experience. A thesis option, in addition to the capstone, is also available and encouraged for students pursuing the academic track. The health law concentration, offered starting fall of 2021, has 12 hours of required and elective health law courses and a capstone experience.
The programs are advised by faculty with interest and impact in the fields:
Health Law — Matthew Lawrence, Associate Professor of Practice
Civil Litigation — Richard Freer, Charles Howard Candler Professor of Law; and Thomas C. Arthur, Emory School of Law Distinguished Professor
Criminal Litigation — Kay Levine, Professor of Law and Associate Dean of Research
Law and Religion — Whittney Barth, Executive Director, Center
Email the Editor
Share This Story