Turner Environmental Law Clinic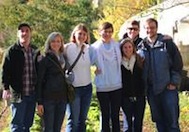 The Turner Environmental Law Clinic provides important pro bono legal representation to individuals, community groups, and nonprofit organizations that seek to protect and restore the natural environment for the benefit of the public. Through its work, the clinic offers students an intense, hands-on introduction to environmental law and trains the next generation of environmental attorneys.
An Integral Legal Resource and an Important Experience for Students
Protecting the Environment: Each year, the Turner Environmental Law Clinic provides over 4,000 hours of pro bono legal representation. The key matters occupying our current docket – fighting for clean and sustainable energy; promoting sustainable agriculture and urban farming; and protecting our water, natural resources, and coastal communities—are among the most critical issues for our state, region, and nation, especially in light of climate change's effects.   

Building our Legal Community:  The Clinic strives to instill a cooperative and efficient mode of interaction among the region's public interest environmental law community through sponsoring monthly meetings for Georgia's Public Interest Environmental Law Coalition.      

Educating our Students:  The Clinic's students benefit from immersion in real world, complex environmental representations.  Not only are they emerging with newfound expertise and confidence, but they understand from firsthand experience the importance of providing public interest environmental representations.
The Turner Environmental Law Clinic works with and represents numerous individuals, community groups, and nonprofit organizations.  We're proud of the relationships we've built, and we're excited to work together to protect the environment.  Some of our clients and partners include:
Alliance to Halt Fermi 3
Atlanta Farm to School
Atlanta Local Food Initiative
Beyond Nuclear
Blue Ridge Environmental Defense League
Center for a Sustainable Coast
Chattahoochee Riverkeeper
Citizens Allied for Safe Energy
Citizens Environmental Coalition
Citizens Resistance at Fermi 2
Coalition for a Nuclear Free Great Lakes
Don't Waste Michigan
Ecology Party of Florida
Emory's Office of Sustainability Initiatives
Everglades Law Center
Friends of the Coast
Friends of the Earth
Georgia Organics
GreenLaw
Green States Solutions
Harris Neck Land Trust
Hudson River Sloop Clearwater
Indian Point Safe Energy Coalition
Missouri Coalition for the Environment
National Parks Conservation Association
National Sustainable Agriculture Coalition
Natural Resources Defense Council
NC WARN
Nevada Nuclear Waste Task Force
New England Coalition
Northwest Environmental Advocates
Nuclear Energy Information Service
Nuclear Information and Resource Service
Nuclear Watch South
Physicians for Social Responsibility
Public Health and Sustainable Energy
Riverkeeper
San Clemente Green
San Luis Obispo Mothers for Peace
San Onofre Safety
Savannah Riverkeeper
SEED Coalition
Sierra Club Nuclear Free Campaign
Southern Alliance for Clean Energy
Southern Environmental Law Center
Taxpayers for Common Sense
The Nature Conservancy
The clinic's Advisory Board includes prominent members of the bar and academia.
Board Members
Ashten Bailey 11L, Staff Attorney, GreenLaw
William Buzbee, Professor of Law, Georgetown Law School
Juliet Cohen, General Counsel, Chattahoochee Riverkeeper
Sam DeSimone, Executive Vice President and General Counsel, EarthLink
Richard A. Horder, Partner, Kazmarek, Geiger & Laseter LLP
Ciannat Howett, Director of Sustainability Initiatives, Emory University
Kelly Jordan, Founder and President, Point Center Corporation
Jonathan Nash, Professor of Law, Emory University School of Law
Janette Pratt, Retired Administrative Professor of Law, Emory University School of Law
Bill Sapp, Senior Attorney,  Southern Environmental Law Center
Rutherford Seydel, Partner, Davis, Pickren, Seydel & Sneed LLP
Andrew M. Thompson 97L, Partner, Smith, Gambrell & Russell LLP
Turner Clinic students and partnerse share their insights on their experiences, achievements, and insights.
Students
"I would tell prospective students that the Turner Environmental Law Clinic is a really unique opportunity. You are given the chance to experience real legal work with an environmental focus with real clients on issues that matter; yet you are given the guidance and teaching that you would normally experience in the classroom. It is perfect for students trying to figure out whether or not environmental law is the area of practice they want to go into, and the perfect ice-breaker/confidence builder for students who know they want to work in environmental law but haven't been able to find experience in the field. My favorite part of law school to date." —Whitney Rappole, 14L
"The clinic was an amazing experience for me.  I can't stress enough how invaluable it was for me to get such hands-on mentoring and insight yet be given the freedom to craft my own arguments and implement them in a real case.  Working with, and against, licensed attorneys gave me not just the motivation to learn and develop my legal skill set, but gave me the confidence to know that I can be a successful advocate.  Ultimately, the Turner Clinic improved my writing, oral argument skills, ability to communicate with clients, and importantly developed my real-world experience in environmental litigation.  To be given such an invigorating experience while still pursuing a law degree is an opportunity that no Emory Law student should miss." —Matt Shectman 11L
"As a student attorney for the Turner Environmental Law Clinic, I was given the exciting opportunity to implement change in the face of contentious environmental debates on nuclear power and clean energy. I was given the chance to draft congressional reports, amass NEPA comments, review expert testimony, and converse directly with clients and co-counsel. Dealing with clients and addressing real world environmental issues has been a valuable counterpoint to classroom theory. The mentoring and practical guidance the clinic staff graciously offers throughout the semester provides students with the networking opportunities and work experiences that set students apart in pursuit of internships, and ultimately achieving long-term goals for careers in environmental law. I would whole-heartedly encourage every student interested in environmental issues to apply to the clinic, doing so has far and away been the most gratifying component of my legal education."—Erin Prutow, 15L
"To be able to meet and actually converse with the Chairman of the Nuclear Regulatory Commission was an incredible opportunity and one I would not have had in normal classroom settings. It is these kinds of experiences that really prepare you for a legal career." —Eli Burton 14L
"During my time with the Turner Clinic, I had the opportunity to participate in the drafting of an amendment to the Atlanta Zoning Code to provide for urban agriculture in the City of Atlanta.  I then collaborated with Professor Goldstein and a team of partners and clients to build support for the amendment from government officials and communities.  Working on such a tangible advocacy project has been the highlight of my law school experience."—Jonathan Goreham 13L
"Briefing complex legal issues for the Turner Clinic vastly improved my legal writing skills and gave me a leg up at my summer job. If you want to litigate, you will be hard pressed to find a more substantive experience at Emory. Plus we went on field trips--what's not to like?"—Nicholas Chandler 13L
"The Turner Clinic was the most enjoyable part of my law school experience and solidified my interest in practicing environmental law. The work was always challenging and helped me to develop much greater confidence in my abilities as an advocate, especially my legal writing. It was a truly unique opportunity to gain hands on experience working on complex litigation with national policy implications while still in law school. I really cannot say enough wonderful things about my experience at the Turner Clinic."—Ross Phillips 12L
"The hands-on approach to learning at the Turner Environmental Law Clinic has been one of the best opportunities for me to develop practical legal skills in law school. Because each student works with Clinic attorneys, when I draft a complaint or brief, I know that I will get the guidance and feedback needed to produce quality work. I feel much more prepared for practice because of my experience at the Turner Clinic."—Sara Warren 13L
Partners
"The Turner Environmental Law Clinic represents one of our best community partnerships. They worked with us to develop and pass a farmer's market policy that has increased access to fresh food for the residents of Atlanta, and economic opportunities for local farmers. Their students have become increasingly involved in other aspects of our issues and organization, offering their expertise in many ways. What a vital social service!" —Jennifer L. Owens, former Advocacy Director, Georgia Organics
"For years the Turner Environmental Law Clinic has been an invaluable resource not only to our organization but to concerned citizens and organizations across the Southeast. The Clinic's professionalism, expertise, commitment to protect our environment and the public health and safety of communities and passion for this challenging work is unparalleled. It's hard to imagine being able to take on these important issues without them."—Sara Barczak, Program Director for High Risk Energy, Southern Alliance for Clean Energy
"In my six-plus years of collaborating with Turner Environmental Law Clinic, I have found it to be an invaluable and extraordinary institution that gives me great hope for the future of environmental protection.   I can't think of a better experience for an aspiring environmental lawyer or a better way to develop a strong public interest environmental bar of the future."—Diane Curran, partner, Harmon, Curran, Spielberg, Eisenberg LLP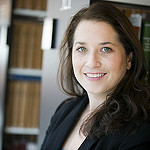 Mindy Goldstein, Director
Director, Turner Environmental Law Clinic and Interim-Director, Environment and Natural Resources Program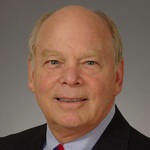 Richard A. Horder
Adjunct Professor of Practice, Turner Environmental Law Clinic and Adjunct Professor, Environmental Advocacy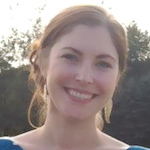 Jillian Kysor
Fellow, Turner Environmental Law Clinic
Jillian is excited to join the Turner Environmental Law Clinic for the 2013-2014 and 2014-2015 academic years. Last year, Jillian moved to Oakland, California to pursue a career in environmental law and justice. While practicing at Communities for a Better Environment, Jillian had the opportunity to work on issues involving the Clean Air Act, the California Environmental Quality Act, local zoning and planning regulations, and challenges to decisions by the California Public Utilities Commission. She also worked at a small firm practicing plaintiff's employment litigation.
Jillian graduated from the University of Denver, Sturm College of Law in May 2012, with a certificate in Environmental and Natural Resources Law. During her third year of law school, she participated in DU's Environmental Law Clinic, working on cases involving the Clean Air Act, National Environmental Policy Act, Administrative Procedure Act, and the Clean Water Act. In law school, Jillian also interned for several judges including Judge Tymkovich at the Tenth Circuit Court of Appeals, Judge Arguello at the U.S. District Court for the District of Colorado, and Judge Hood at the Colorado State District Court in Denver, Colorado.
The Turner Environmental Law Clinic offers intellectually stimulating, professionally challenging, and personally rewarding instruction by granting Emory Law School students practical training in the practice of environmental law. Students enrolled in the Clinic:
Take part in all aspects of complex civil litigation – drafting legal memoranda, briefs, and pleadings, and participating in client meetings, expert interviews, discovery, negotiations, and the development of case strategy.
Present arguments at administrative hearings.
Prepare transactional documents.
Work on legislative and policy issues at the local, state, and national levels.
Throughout the course of this work, students interact with clients, community groups, government personnel, experts, co-counsel, and opposing counsel.
Enrollment and Credits
The Clinic enrolls up to ten second-year and third-year students each semester. Student-attorneys work a minimum of 150 hours in the Clinic and receive three credit hours towards graduation. Students may work in the Clinic for two semesters.
Prerequisites or Co-requisites
Admission into the Clinic is competitive. To apply, students must have taken or be currently enrolled in the two-credit Environmental Advocacy course offered every fall. Preference is given to students who also have taken or are currently enrolled in Environmental Law, Administrative Law, and other environmental or regulatory courses.
The Application Process
An application to the Clinic consists of an online form in Symplicity and the following uploaded documents: cover letter, resume, writing sample, and law school transcript. We schedule interviews after we receive and review all applications.
WE ARE NOT CURRENTLY ACCEPTING APPLICATIONS