Turner Environmental Law Clinic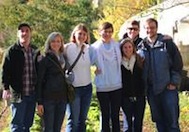 The Turner Environmental Law Clinic provides important pro bono legal representation to individuals, community groups, and nonprofit organizations that seek to protect and restore the natural environment for the benefit of the public. Through its work, the clinic offers students an intense, hands-on introduction to environmental law and trains the next generation of environmental attorneys.
An Integral Legal Resource and an Important Experience for Students
Protecting the Environment: Each year, the Turner Environmental Law Clinic provides over 4,000 hours of pro bono legal representation. The key matters occupying our current docket—fighting for clean and sustainable energy; promoting sustainable agriculture and urban farming; and protecting our water, natural resources, and coastal communities—are among the most critical issues for our state, region, and nation, especially in light of climate change's effects.
Building our Legal Community: The Clinic strives to instill a cooperative and efficient mode of interaction among the public interest environmental law community through sponsoring meetings for Georgia's Public Interest Environmental Law Coalition, making presentations across the country, and welcoming incredible speakers to Emory.
Educating our Students: The Clinic's students benefit from immersion in real world, complex environmental matters. Not only are they emerging with newfound expertise and confidence, but they understand from firsthand experience the importance of providing public interest environmental representations.
The Turner Environmental Law Clinic works with and represents numerous individuals, community groups, and nonprofit organizations.  We're proud of the relationships we've built, and we're excited to work together to protect the environment.  Some of our clients, co-counsel, and partners include:
Alabama Rivers Alliance
Alliance to Halt Fermi 3
Apalachicola Riverkeeper
Atlanta Farm to School
Atlanta Local Food Initiative
Atlanta Public Schools
Beyond Nuclear
Blue Ridge Environmental Defense League
Captain Planet Foundation
Center for a Sustainable Coast
Chattahoochee Riverkeeper
Citizens Allied for Safe Energy
Citizens Environmental Coalition
Citizens Resistance at Fermi 2
City of Atlanta
Climate at Emory
Common Market Georgia
Don't Waste Michigan
Emory's Office of Sustainability Initiatives
Everglades Law Center
Flint Riverkeeper
Food Well Alliance
Friends of the Coast
Friends of the Earth
Georgia Conservancy
Georgia Institute of Technology
Georgia Large-Scale Solar
Georgia Organics
Global Growers
GreenLaw
Green States Solutions
Harmon, Curran, Spielberg + Eisenberg LLP
Love is Love Farm
National Parks Conservation Association
National Sustainable Agriculture Coalition
Natural Resources Defense Council
NC WARN
Nevada Nuclear Waste Task Force
Nuclear Energy Information Service
Nuclear Information and Resource Service
Nuclear Watch South
Partnership for Southern Equity
Physicians for Social Responsibility
Public Health and Sustainable Energy
Riverkeeper
San Clemente Green
San Luis Obispo Mothers for Peace
San Onofre Safety
Savannah Riverkeeper
SEED Coalition
Sierra Club Nuclear Free Campaign
Southeast Energy Efficiency Alliance
Southern Alliance for Clean Energy
Southern Environmental Law Center
Southface
Taxpayers for Common Sense
The Nature Conservancy
TransFormation Alliance
Truly Living Well
Turner Foundation
Union of Concerned Scientists
University of Georgia
The Clinic's Advisory Board includes prominent environmental lawyers, engineers, and scholars.

Ashten Bailey 11L, Environmental Attorney, Federal Government
William Buzbee, Professor of Law, Georgetown Law School
Juliet Cohen, General Counsel, Chattahoochee Riverkeeper
Sam DeSimone, RetiredExecutive Vice President and General Counsel, EarthLink
Jewell Harper, Lecturer, Spelman College
James Henderson, Founder and Managing Director, truGround Environmental
Richard A. Horder, Partner, Kazmarek Mowery Cloud Laseter LLP
Ciannat Howett, Director of Sustainability Initiatives, Emory University
Kelly Jordan, Founder and President, Point Center Corporation
Mandy Mahoney 06L, President, Southeastern Energy Efficiency Alliance
Jonathan Nash, Professor of Law, Emory University School of Law
Rebecca Purdom, Professor of Practice, Emory University School of Law
Kristen Ritter Rivera, Environmental and Regulatory Manager, Newell Brands
Gil Rogers, Director of Georgia and Alabama Offices, Southern Environmental Law Center
Andrew M. Thompson 97L, Partner, Smith, Gambrell & Russell LLP
Katherine Weaver, Account Director, Jackson Spalding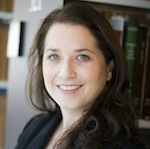 Mindy Goldstein, Director
Director, Turner Environmental Law Clinic and Director, Environment and Natural Resources Program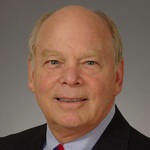 Richard A. Horder
Adjunct Professor of Practice, Turner Environmental Law Clinic and Adjunct Professor, Environmental Advocacy
The Turner Environmental Law Clinic offers intellectually stimulating, professionally challenging, and personally rewarding instruction by granting Emory Law School students practical training in the practice of environmental law. Students enrolled in the Clinic:
Take part in all aspects of complex civil litigation – drafting legal memoranda, briefs, and pleadings, and participating in client meetings, expert interviews, discovery, negotiations, and the development of case strategy.
Present arguments at administrative hearings.
Prepare transactional documents.
Work on legislative and policy issues at the local, state, and national levels.
Throughout the course of this work, students interact with clients, community groups, government personnel, experts, co-counsel, and opposing counsel.
Enrollment and Credits
The Clinic enrolls up to ten second-year and third-year students each semester. Student-attorneys work a minimum of 150 hours in the Clinic and receive three credit hours towards graduation. Students may work in the Clinic for two semesters.
Prerequisites or Co-requisites
Admission into the Clinic is competitive. To apply, students must have taken or be currently enrolled in the two-credit Environmental Advocacy course offered every fall. Preference is given to students who also have taken or are currently enrolled in Environmental Law, Administrative Law, and other environmental or regulatory courses.
The Application Process
Applications will be accepted either through Symplicity, or by submitting a complete application packet to Professor Mindy Goldstein.
Applications for Fall 2019 will be accepted March 4 - 17, 2019. 
Interviews and rolling admissions will be offered March 18-26, 2019.
Deadline to accept/decline all offers is March 29, 2019.

When applying through Symplicity, log in, then go to Jobs>Clinics.
For any questions, please contact Mindy Goldstein, mindy.goldstein@emory.edu.
Turner Environmental Law Clinic Fellowship Program
The Turner Environmental Law Clinic at Emory University School of Law offers a two-year fellowship to provide a recent law school graduate the opportunity to grow as an effective environmental advocate while working with the Clinic to address some of the most difficult and cutting-edge environmental issues of the day, including: sustainable energy and climate change, sustainable agriculture and urban farming, water resource protection, conservation and land use, and citizen enforcement and participation in regulatory and judicial proceedings.  The fellowship focuses on building the next generation of influential attorneys and academics specializing in public interest environmental law. It also provides intensive opportunities to develop clinical education skills.  The next Turner Environmental Law Clinic fellowship will begin August 1, 2019.

The Turner Environmental Law Clinic fellow will work under the supervision of Clinic faculty on a variety of projects that will include, at a minimum, the following:
Supervise students in the Turner Environmental Law Clinic and assist with teaching in the Clinic's seminar class.
Represent the Clinic's clients in complex civil litigation, transactional, and policy matters, while working closely with co-counsel, expert witnesses, and government officials.
Collaborate with Clinic faculty on environmental law and research projects.
The fellow may also choose to research and write at least one article, policy paper, or other approved project of publishable quality on a topic relating to environmental law.

Qualifications:  Law school graduate within three (3) years of graduation, excellent research and writing skills, and proven commitment to public service in the area of environmental law.

To apply:  Submit a resume, statement of interest, transcript, list of three (3) references, and writing sample.  The application period is now closed.

Deadline:  Applications are no longer being accepted.

Salary:  Salary is competitive with other public interest fellowship opportunities. Emory University offers a generous benefits package.    

For additional information or to apply, contact:

Melinda Banks
Administrative Assistant
Turner Environmental Law Clinic
1301 Clifton Road
Atlanta, Georgia 30322
melinda.banks@emory.edu


About the Turner Environmental Law Clinic:

The Turner Environmental Law Clinic provides pro bono legal assistance to individuals, community groups, and nonprofit organizations seeking to protect and restore the natural environment for the benefit of the public.  Through its work, the Clinic offers students an intense, hands-on introduction to environmental law and trains the next generation of environmental attorneys.  

For more information, visit our website at: http://law.emory.edu/turner