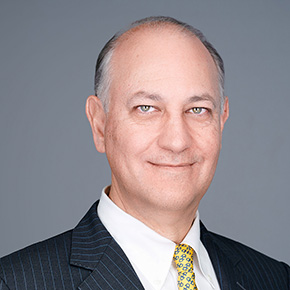 Theodore H. Davis, Jr.
Adjunct Professor
Areas of Expertise
Copyright, False Advertising Law, Trademark, Unfair Competition
Ted Davis is a partner in the Atlanta office of Kilpatrick Townsend & Stockton LLP, where he divides his practice between client counseling and litigation in the fields of trademark, copyright, false advertising, and unfair competition law. He is a member of the Georgia and New York bars.
Davis is the Chair-elect of the American Bar Association's Section of Intellectual Property Law and a former member of the Board of Directors of the International Trademark Association, which he has represented in a number of amicus curiae briefs filed with the U.S. Supreme Court. He has taught as an adjunct professor at the Emory University, University of Georgia, and John Marshall law schools and has testified before Congress on trademark and Internet issues. His articles on intellectual property law subjects have appeared in the Minnesota Law Review, the University of Illinois Law Review, the Washington & Lee Law Review, the Ohio State Law Journal, the Wake Forest Law Review, the Florida Law Review, and the Vanderbilt Journal of Transnational Law, as well as in specialized publications such as the Trademark Reporter and the Journal of Intellectual Property Law. Davis received his undergraduate degree from Davidson College and his law degree from the University of Virginia, where he was Notes Editor of the Virginia Law Review.