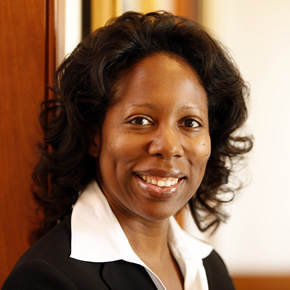 Margo A. Bagley
Visiting Professor of Law
Areas of Expertise
Biotechnology, Intellectual Property, Patent Law
Margo Bagley is a Visiting Professor at Emory University School of Law for the spring 2016 semester. 
Margo A. Bagley's teaching and writing focus on US, international, and comparative patent law issues, particularly relating to biotechnology and pharmaceutical protection.
After receiving a Bachelor of Science degree in chemical engineering in 1986 from the University of Wisconsin-Madison, Bagley worked in products research and development with the Procter & Gamble Company, where she was named Food Product Development Excellence "Rookie of the Year" and was co-inventor on a US patent for improved peanut butter. Later, she worked as a senior research analyst for the Coca-Cola Company. Through her corporate experience, Bagley developed an interest in the law of intellectual property.
Bagley received her JD in 1996 from Emory, where she was a Robert W. Woodruff Fellow, an editor of the Emory Law Journal, and was elected to Order of the Coif. She is a member of the Georgia bar and is licensed to practice before the US Patent and Trademark Office. Bagley worked as an associate with Smith, Gambrell & Russell and Finnegan, Henderson, Farabow, Garrett & Dunner before becoming an assistant professor of law at Emory University in 1999. She was a visiting professor of law at Washington & Lee University School of Law in fall 2001 and at the University of Virginia School of Law in fall 2005. She has also taught international patent law and policy courses in Germany, China, Israel, and Singapore. She joined the University of Virginia faculty in 2006.
Bagley is a member of the board of directors of the Public Patent Foundation and also served on the National Academy of Sciences Committee on University Management of Intellectual Property: Lessons from a Generation of Experience, Research, and Dialogue. She also was a member of the Scientific Committee of the 2013 European Policy on Intellectual Property Conference in Paris, France, and recently co-authored a report on the Nagoya Protocol and Synthetic Biology commissioned by the Woodrow Wilson International Center for Scholars.