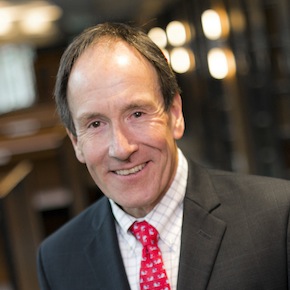 Richard D. Freer
Robert Howell Hall Professor of Law
Areas of Expertise
Civil Procedure, Complex Litigation, Business Associations
Richard D. Freer clerked for a federal district judge and a federal appellate judge before litigating with the Los Angeles firm of Gibson, Dunn & Crutcher. The student body at Emory has named him Outstanding Professor seven times, and the Black Law Students Association has named him Professor of the Year four times. Emory University recognized him with its Scholar/Teacher Award in 2008, and he is a recipient of the university's highest teaching award, the Emory Williams Award for Excellence in Teaching. He also has received Emory Law's triennial Ben F. Johnson Award for Faculty Excellence. He has served as visiting professor at George Washington University and at Central European University in Budapest and has been in residence at Regent's Park College, Oxford, and at European University Institute in Fiesole.
Professor Freer is author or co-author of 16 books, including leading casebooks on Civil Procedure, Complex Litigation, and Business Associations. He is the only person to have served as contributing author to both of the standard multivolume treatises on federal jurisdiction and practice: Moore's Federal Practice and Wright & Miller's Federal Practice and Procedure. His articles on various areas of federal jurisdiction and procedure have appeared in the NYU Law Review, Duke Law Journal, Northwestern University Law Review, Texas Law Review, and Emory Law Journal, among others. In 2014, Professor Freer was elected to Life Membership in the American Law Institute. He served as an adviser to the Institute's Federal Judicial Code Project.  
For over 25 years, Professor Freer has been a national bar review lecturer on Civil Procedure and Corporations.  He lectures annually to tens of thousands of bar candidates and law students. He served as Vice Provost of the University and for six years on the University's President's Advisory Committee.
Education: JD, UCLA, 1978; BA, University of California, San Diego, 1975
Books
Business Structures (West 4th ed., 2015) (with Epstein, Roberts, and Shepherd)
A Short and Happy Guide to Civil Procedure (West, 2014)
Complex Litigation (Lexis Nexis 2nd ed., 2014) (with Sullivan, Floyd, and Cary)
Federal Practice and Procedure (West 4th ed., 2013) (with Wright and Miller)
Principles of Business Organizations (West Concise Hornbook, 2013) (with Moll)
Treatise on Civil Procedure (Aspen 3rd ed., 2012)
Civil Procedure: Cases, Materials, and Questions (Lexis Nexis 6th ed., 2012) (with Perdue)
Journal Articles
"Front-Loading, Avoidance, and Other Aspects of the Supreme Court's New Class Action Jurisprudence," 47 Akron Law Review (2015 forthcoming) (symposium)
"Four Specific Problems with the New General Jurisdiction," 14 Nevada Law Journal (2015 forthcoming) (symposium)
"Be Careful What You Wish For: Goodyear, Daimler, and the Evisceration of General Jurisdiction," 64 Emory Law Journal Online (2014) (with Thomas C. Arthur)
"Issue Preclusion and the Denial of Class Certification: Avoiding the 'Death by a Thousand Cuts,'" 99 Iowa Law Review Bulletin 85 (2014)
"The Continuing Gloom About Federal Judicial Rulemaking," 107 Northwestern University Law Review 447 (2013)
"Personal Jurisdiction in the Twenty-First Century: Justice Brennan's Ironic Legacy," 63 South Carolina Law Review 551 (2012) (symposium)
Book Chapters
"Forging American Arbitration Policy: Judicial Interpretation of the Federal Arbitration Act," in Resolving International Conflicts (Budapest 2009)
"American and European Approaches to Personal Jurisdiction and the Internet," in Selected Essays on Current Legal Issues (Athens Institute for Education and Research; Athens, Greece) 203 (2007), SSRN Abstract Number 1004887
Opinion and Essay
"The New Reach of General Jurisdiction," Los Angeles/San Francisco Daily Journal (September 15, 2014)
Presentations
"Four Specific Problems with the New General Jurisdiction," Northeastern University, Boston (March 2014)
"Continuing Gloom about Federal Judicial Rulemaking," Northwestern University, Chicago (April 2013)
"The Supreme Court and the Class Action," Federal Judicial Center WOrkshop for Judges of the Eleventh Circuit, Point Clear, AL (October 2013)
"Justice Brennan's Legacy in Personal Jurisdiction," University of South Carolina (October 2012)