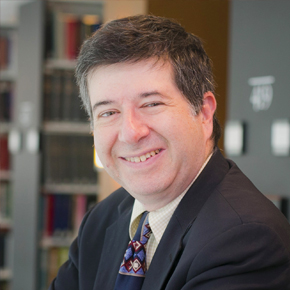 Jonathan R. Nash
Robert Howell Hall Professor of Law
Areas of Expertise
Administrative Law, Civil Procedure, Courts and Judges, Environmental Law, Federal Courts, Law and Economics, Legislation and Regulation, Property Law
Jonathan Nash is Robert Howell Hall Professor of Law at Emory University School of Law and co-director of Emory Law's Center on Federalism and Intersystemic Governance. Nash specializes in federal courts and jurisdiction, the study of courts and judges, and environmental law (both domestic and international). Before coming to Emory Law, Nash served as the Robert C. Cudd Professor of Environmental Law at Tulane University. He has served as a visiting professor at University of Chicago Law School and at Hofstra University School of Law and also has been a visiting scholar at Columbia Law School. Nash is a prolific scholar, publishing in the Columbia Law Review, the Cornell Law Review, the Iowa Law Review, the Journal of Empirical Legal Studies, the Michigan Law Review, the NYU Law Review, the Northwestern University Law Review, the Notre Dame Law Review, the Stanford Law Review, the Southern California Law Review, the Vanderbilt Law Review, and the Virginia Law Review, among other leading journals. His scholarship has been cited by numerous courts, including the United States Courts of Appeals for the Sixth, Eight, and Ninth Circuits.
Prior to teaching, Nash was a law clerk to the Honorable Donald Stuart Russell of the US Court of Appeals for the Fourth Circuit and to the Honorable Nina Gershon, then Chief Magistrate Judge of the US District Court for the Southern District of New York. Professor Nash also worked as an attorney in New York. Professor Nash received his bachelor's degree in mathematics summa cum laude from Columbia University in New York, his JD magna cum laude from New York University School of Law, and his LLM from Harvard Law School.
Education: LLM, Harvard Law School; JD, New York University School of Law (magna cum laude); BA, Columbia University (summa cum laude)
Books
Environmental Law and Policy: The Essentials(Aspen Publishers 2010).
Journal Articles
"Standing's Expected Value," Michigan Law Review (2013).
"Rethinking the Principal-Agent Theory of Judging," 99 Iowa Law Review 331 (2013) (essay) (with Rafael I. Pardo).
"On the Efficient Deployment of Rules and Standards to Define Federal Jurisdiction," 65 Vanderbilt Law Review 509 (2012).
"The Supreme Court and the Regulation of Risk in Criminal Law," 92 Boston University Law Review 171 (2012).
"Does Ideology Matter in Bankruptcy? Voting Behavior on the Courts of Appeals," 53 William & Mary Law Review 919 (2012) (with Rafael I. Pardo).
"Prosecuting Federal Crimes in State Courts," 97 Virginia Law Review 243 (2011) (with Michael G. Collins).
"The Institutional Dynamics of Transition Relief," 85 New York University Law Review 391 (2010) (with Jonathan S. Masur).
"Null Preemption," 85 Notre Dame Law Review1015 (2010).
"Property Frames," 87 Washington University Law Review 449 (2010) (with Stephanie M. Stern).
"The Curious Legal Landscape of the Extraterritoriality of U.S. Environmental Laws," 50 Virginia Journal of International Law 997 (2010) (essay).
Book Chapters
"Legal Defeasibility in Context and the Emergence of Substantial Indefeasibility," in Essays on Legal Defeasibility (Jordi Ferrer & Giovanni B. Ratti eds., forthcoming Oxford U. Press 2013).
"Mark to Ecosystem Service Market: Repricing Conservation Easements to Protect Ecosystems," in Rebuilding the Ark: New Perspectives on ESA Reform (Jonathan H. Adler ed., AEI Press 2011).
"Public Choice over Efficiency: The Case of Road Traffic Management," in 6 Critical Issues in Environmental Taxation 307 (Jacqueline Cottrell et al. eds., Oxford U. Press 2009).
Media Appearances
Contributions
"If Not a Historic Agreement, Then a Historic Step—Obama, China and Climate Change," The Hill, November 17, 2014.
"Keeping Cooperation in Cooperative Federalism," The Hill, May 30, 2014. 
"Pork Barrel Politics at the EPA," The Hill, June 16, 2014.
Presentations
"Examining Federal District Judges' Referrals to Magistrate Judges" (Midwest Political Science Association Annual Meeting) Chicago, April 16, 2015.
"Comments on Cameron & Kornhauser's 'Stare Decisis and Judicial Log-Rolls: A Gains-from-Trade Model,'" at the Fifth Annual Conference on Institutions and Law Making, hosted by Center for the Study of Law, Politics and Economics (February 21, 2015).
Cited by the Courts
Writings cited by the Supreme Court of Nebraska and El Tribunal Supremo de Puerto Rico. See Thompson v. Heineman, 289 Neb. 798, 828 n.80 (2015) (citing The Majority That Wasn't: Stare Decisis, Majority Rule, and the Mischief of Quorum Requirements, 58 Emory Law Journal 831 (2009)); Watchtower Bible & Tract Soc'y of N.Y., Inc. v. Municipio de Dorado, 2014 WL 6609386, at *15 (P.R. Nov. 18, 2014) (citing Examining the Power of Federal Courts to Certify Questions of State Law, 88 Cornell Law Review 1672 (2003))