Main content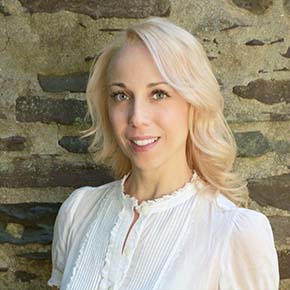 Areas of Expertise
Criminal Law and Procedure; Mental Health Law; Sex Offender Law; Disability Rights; Legal Ethics
---
Courses
Legal and Ethical Topics in Health Care
---
Biography
Heather Ellis Cucolo is Distinguished Adjunct professor of law and the facilitator of the joint JD/MA program with John Jay College of Criminal Justice, at New York Law School (NYLS). She is also an adjunct professor in the JM Program at Emory University School of Law, and a Fellowship faculty member at Albert Einstein College of Medicine. In addition to those roles, Professor Cucolo is co-owner of Mental Disability Law and Policy Associates, a legal education and professional training company, and was elected to the board of trustees for the International Society of Therapeutic Jurisprudence, a non-profit organization. 
Formerly, in her full-time legal practice, Professor Cucolo dedicated her career to representing individuals at trial facing civil commitment under both the New Jersey Mental Hygiene Law and New Jersey's Sexually Violent Predators Act. She authored and argued appeals before the New Jersey Appellate Division with over 27 reported decisions. She has published four textbooks and over 21 law review articles with mentions in an Eastern District of New York court decision and an Iowa appellate decision. She was honored to receive the Otto L. Walter Distinguished Writing Award for two consecutive years in 2018 and 2019.
Professor Cucolo's international work has included: expert testimony on extradition from the United Kingdom to the United States for persons convicted of a sex offense; pro bono advocacy for LawAid International; speaking at the United Nations on the rights of persons with disabilities in the Asia-Pacific region; and the creation of an instructional course on disability legislation for attorneys in Japan.
---