Main content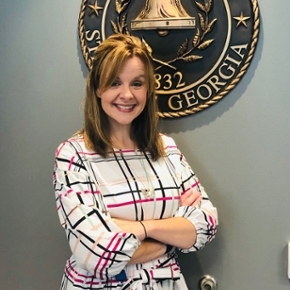 Biography
Melissa Tatum graduated from Georgia State University School of Law in 2004.
After graduation, Tatum served as staff attorney for Cobb County Superior Court Judge Robert E. Flournoy, III, where she was responsible for researching and drafting orders and opinions in a variety of civil, domestic, and felony criminal cases. In 2006, she accepted a position as an assistant solicitor-general in Cobb County under Barry E. Morgan.
In 2015, Tatum became deputy chief assistant solicitor-general, and currently supervises the criminal division, training, appeals, and special projects while serving as liaison to the Cobb County DUI Task Force.
Tatum has taught for the Georgia Prosecuting Attorney's Council as a DUI and traffic safety instructor. She serves as a Basic Training Faculty member, winning Faculty of the Year in 2021. She also serves on the state-wide Appellate Committee of the Georgia Association of Solicitors-General and Georgia District Attorney's Council.
In 2013, Tatum became an adjunct professor at Emory University School of Law, where she teaches Criminal Ethics and DUI Litigation.
---