Main content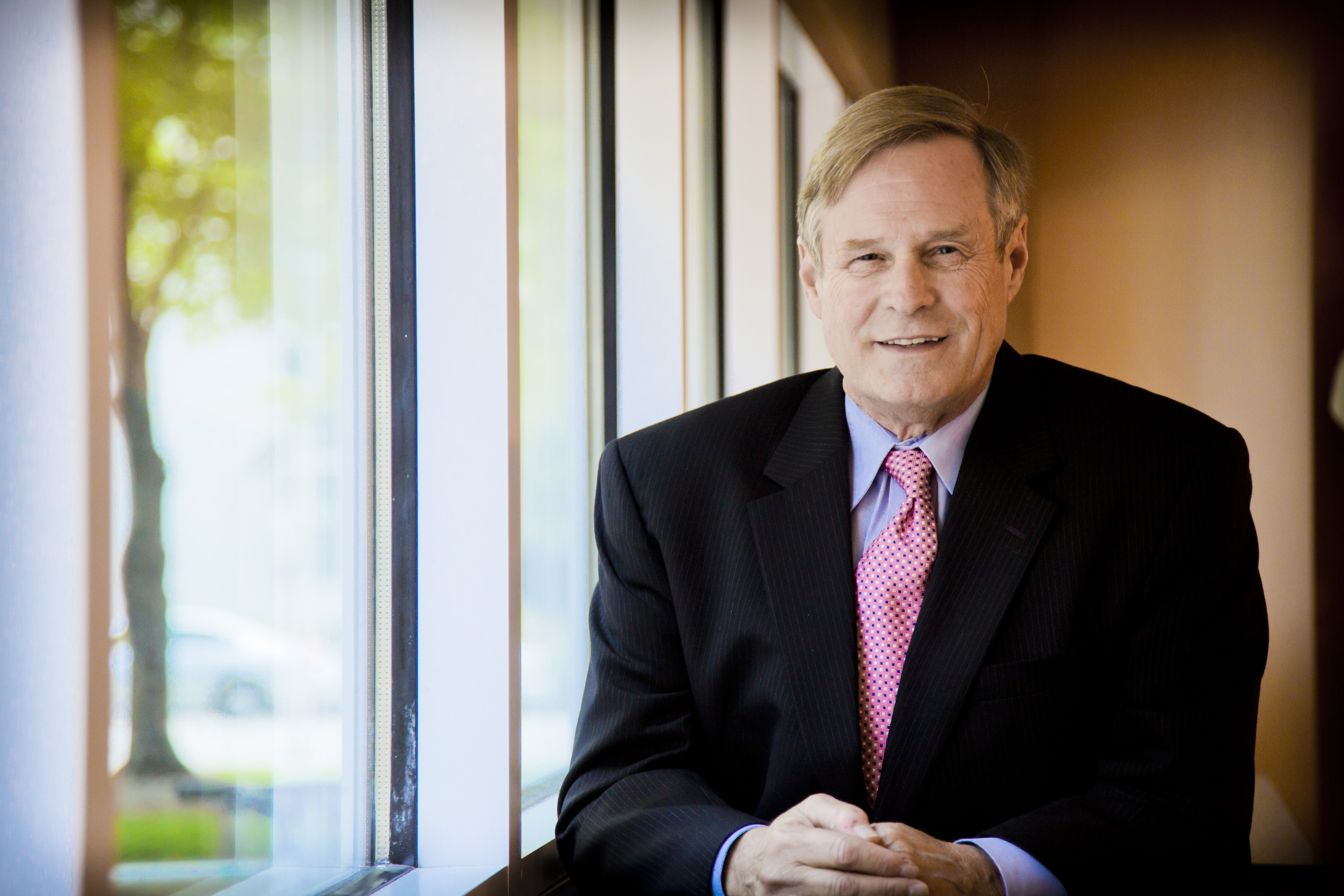 Areas of Expertise
Employment Discrimination, Constitutional Law, National Security and Counterterrorism Law
---
Courses
Constitutional Law, Counterterrorism Law, Employment Discrimination
---
Biography
Charles A. Shanor is a nationally prominent authority in three fields. In his practice field, employment law, he served as general counsel of the United States Equal Employment Opportunity Commission and was of counsel to Paul, Hastings, Janofsky and Walker for seven years. He has served as an independent consultant and expert witness in many employment discrimination matters, has argued numerous cases before the United States Courts of Appeals and one case before the United States Supreme Court, is a regular CLE speaker on employment discrimination law, and recently served as secretary of the Labor and Employment Law Section of the American Bar Association. Professor Shanor's Washington experience led him into the constitutional law arena, in which he has published a popular constitutional law casebook. He also serves as an editor of an online journal devoted to this field and is a regular speaker and media source on constitutional law topics. After September 11, 2001, Professor Shanor returned to the national security and counterterrorism field, in which he had published early in his career. His casebook on counterterrorism law, his student reference books on military and national security law, and his op-eds in this field are all widely read.
Professor Shanor was president of the student government at Rice University and a Rhodes scholar. After earning both his BA and MA (in jurisprudence) from Oxford University, he received his JD from the University of Virginia. Before joining the Emory faculty in 1975, he served as a law clerk to Judge Elbert P. Tuttle of the US Court of Appeals for the Fifth Circuit and practiced with the Atlanta law firm of Sutherland, Asbill & Brennan. At Emory in his early career, he taught in fields as varied as criminal law, commercial law, bankruptcy, military law, law and literature, labor law, sex discrimination and the law, and employment discrimination law. He also served as associate dean of the law school in the early 1980s.
From 1987 until 1990, Professor Shanor served as general counsel of the US Equal Employment Opportunity Commission in Washington, DC, after which he returned to Emory in 1990. At Emory Law over the years, he has been instrumental in starting the Emory Bankruptcy Developments Journal, founding the International Humanitarian Law Clinic, and building the Elbert Parr Tuttle courtroom. In 2013, Shanor founded, with Lane Dennard and two student leaders, the Emory Law Volunteer Clinic for Veterans, of which he currently serves as a codirector.
Professor Shanor's books include Counterterrorism Law (Foundation Press, 2011); American Constitutional Law: Structure and Reconstruction (5th ed., West, 2013); EEOC Litigation and Charge Resolution (BNA, 2005, Senior Consulting Editor, with Donald R. Livingston, Editor); National Security and Military Law (West, 2003); and Military Law (4th ed., West, 2013, with L. Hogue).
His recent articles include "Terrorism, Historical Analogies, and Modern Choices," Emory Int'l L. Rev (2010); "Three Campaigns in the Disparate Impact/Equal Protection War," ABA Labor and Employment Law (2009); and "Employment Cases from the 2007–2008 Supreme Court Term," The Labor Lawyer (2008).
Professor Shanor is a fellow of the American College of Labor and Employment Lawyers and was secretary of the American Bar Association Labor and Employment Section in 2008. He has received Emory University's Emory Williams Distinguished Teaching Award (2010) and the Black Law Students Association Professor of the Year Award (2003).
Professor Shanor served in a part-time of counsel position in the Washington, DC, and Atlanta offices of Paul, Hastings, Janofsky and Walker from 1990 to 1997. He continues to do occasional consulting, expert witness, and appellate work on employment discrimination and constitutional law matters.
Education: JD, University of Virginia, 1973; BA, Juris., 1972, MA, 1977, Oxford University; BA, Rice University, 1968
---