Alumni Awards
Each year, the Emory Law Alumni Awards recognize outstanding alumni who have achieved distinction in legal practice, teaching, research, or public administration and who have demonstrated distinguished service to Emory Law, the Emory Law Alumni Association, or Emory University. On Friday, April 27, 2018, during Emory Law Alumni Weekend (ELAW), we recognize four alumni for the distinction and honor they have brought to the law school through their service and achievements. 
2018 Distinguished Alumni Award
Established in 1985, the Distinguished Alumni Award is given to an alumna or alumnus who embodies the values of the school and has demonstrated extraordinary achievement in the legal profession and in service to society.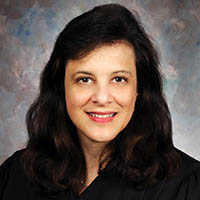 Judge Catharina Haynes 86L
Judge Catharina Haynes 86L was appointed by President George W. Bush to the United States Court of Appeals for the Fifth Circuit in April of 2008. Prior to taking the federal bench, she served eight years as a Texas state district judge in Dallas. In addition to her judicial service, Judge Haynes spent thirteen years in private practice, including more than five years as a partner and six years as an associate in the trial section of Baker Botts, L.L.P.'s Dallas office. Judge Haynes is board certified in consumer and commercial law by the Texas Board of Legal Specialization.
In 1986, she received a JD with distinction from the Emory University School of Law, where she was a notes and comments editor of the Emory Law Journal and a member of Order of the Coif. She was honored as an Outstanding Woman Law Graduate by the National Association of Women Lawyers. She has been actively involved in the legal community for many years. In 2016, Chief Justice John Roberts appointed her to the Judicial Conference Committee on the Administration of the Bankruptcy System where she currently serves as chair of its diversity working group. She currently serves on the Alumni Advisory Board at Emory Law. She is the immediate past chair of the Appellate Judges Conference of the American Bar Association's Judicial Division, and the current chair of the Appellate Judges Education Institute (AJEI). She chaired the 2014 AJEI Summit in Dallas. She previously served eleven years as a member of the council of the State Bar of Texas Insurance Section and one-year as an at-large director of the Dallas Bar Association. From 2003 through 2006, she served as chair of the Texas Court Reporters Certification Board.
From 2003 through 2011, Judge Haynes was a volunteer eacher of pre-GED classes for adults for whom English is a second language at the Vickery Meadow Learing Center (n/k/a Literacy Achieves); she also served on the board of that organiation for six years. As a lawyer, she chaired the Vicery Meado Subcommittee of Dallas.
2018 Eléonore Raoul Trailblazer Award
The Eléonore Raoul Trailblazer Award commemorates Eléonore Raoul 20L, the first woman admitted to Emory University and a national leader in the women's suffrage movement. It is given to an Emory Law alumna who has blazed a trail for others through her own professional and personal endeavors.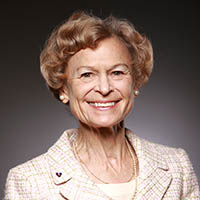 Judge Dorothy Toth Beasley 08L
Judge Dorothy Toth Beasley 08L has made her mark on Georgia's Judiciary since 1977. For 13 years, she served on the State Court of Fulton County. Judge Beasley became the first woman to serve on the Court of Appeals upon her appointment in 1984. In 1992, she lobbied for the court's motto, which is etched in granite above the bench, be revised to include women. The motto now reads: "Upon the integrity, wisdom and independence of the judiciary depend the sacred rights of free men and women." She was elected by her peers to a two-year term as Chief Judge from 1995-1996.
Judge Beasley retired from the Court of Appeals in 1999. Since then she has worked for the National Center for State Courts' International Programs Division and currently serves as a mediator and arbitrator with Henning Mediation and Arbitration Service, Inc. Judge Beasley received an LLM in International Law from Emory University School of Law. 
2018 Alumni Service Award
The Alumni Service Award honors an alumna or alumnus who has contributed significant, sustained leadership and outstanding service to the Emory Law community.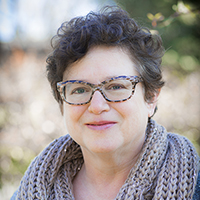 Carolyn Bregman 82L
Carolyn Bregman 82L returned to Emory after more than ten years practicing law. From 1993 to 1998 and 1999 to 2008, she served in several roles at the law school, including as assistant dean for career services and as a career adviser to 3Ls and alumni. From 2008 until her retirement in 2015, she served as a senior director for alumni career services with the Emory Alumni Association, creating a robust program for all Emory alumni. While working at Emory she served as chair of the advisory board for the Center for Women at Emory and as chair for the Women in Leadership committee of Emory's President's Commission on the Status of Women (PCSW).
Past awards include co-recipient of PCSW's Mentor Leadership award, the DAR Spirit Award, and Emory University's Award of Distinction. She is a member of the 2012 class of Leadership Buckhead, and is a past-president of the Alumni Career Services Network, a national association. She has served as chair of the law school's Loan Repayment Assistance Program committee, and serves on the Emory Law alumni board, on the Emory Public Interest Committee (EPIC) advisory board, and on the editorial board for the Emory Lawyer magazine.
2018 Young Alumni Award
The Young Alumni Award recognizes the professional and personal achievements of an alumna or alumnus who graduated within the past 15 years and has made notable leadership and service contributions to Emory Law and to the legal profession.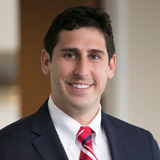 Justin Victor 10L
Justin Victor 10L is part of a team of lawyers who represent and advise clients concerning a wide array of labor and employment issues. His practice includes wage and hour class and collective matters, restrictive covenant and trade secret litigation, as well as defending discrimination, retaliation, and wrongful termination claims. In addition to litigation, Justin advises clients on a variety of human resources and compliance issues.
Prior to joining Morgan Lewis, Justin was an associate at an international litigation boutique, where he assisted in recovering over $100 million for his clients in complex civil litigation matters in state and federal court. While attending Emory University School of Law, Justin was selected as the inaugural William C. O'Kelley Scholar and was also the recipient of a Dean's Merit Scholarship. 
Nominations
We welcome nominations througout the year. To submit an alumni award nomination, click one of the following links:
2015
C. Lash Harrison 62B 65L ♦ Reuben Guttman 85L  ♦ Sharon Israel 90B 90L ♦ Thad Kodish 00L
2014
John G. "Sonny" Morris 69L ♦ S. Reese 66C 76B 76L  ♦ Garner G. Courson 74L ♦ Debra A. Segal 79L ♦ The Honorable Carte P. Goodwin 99L
2013
Barrett K. Hawks 60B 63L ♦ Samuel S. Olens 83L ♦ Patrise Perkins-Hooker 84B 84L ♦ Leslie A. Powell 09L ♦ Priya B. Vivian 04C 09L
2011
Hon. T. Jackson Bedford Jr. 73L
 ♦ Aaron L. Buchsbaum 54L ♦ Carl W. Mullis 75L
2009
Hon. Gordon D. Giffin 74L ♦ Ruth J. Katz 77L ♦ Thomas A. Reynolds 77L
2008
John M. Dowd 65L ♦ Susan Hoy 74L ♦ Teri Plummer McClure 88L
2007
Gwendolyn Keyes Fleming 93L ♦ John C. Staton Jr. 63L ♦ Harry V. Lamon Jr. 58L
2006
C. Robert Henrikson 72L ♦ Charles H. Battle Jr. 70L ♦ James V. Carmichael 33C 34L* ♦ Rep. Mary Margaret Oliver 72L ♦ Courtland L. Reichman 95L
2005
Henry L. Bowden Jr. 74L (Medal) ♦ Jeanne Johnson Bowden 77L ♦ Harry C. Howard 55L ♦ Hon. William L. Norton Jr. 42Ox 48C 50L
2004
Fred D. Bentley Sr. 49L ♦ Hon. Brenda Hill Cole 77L ♦ Hon. Edward E. Elson 59L ♦ Charles T. Lester Jr. 64C 67L
2002
Hon. Stanley F. Birch Jr. 70L 76L ♦ Kenneth F. Murrah 55C 58L ♦ John B. Zellars 50L*
2001
Hon. Thurbert E. Baker 79L ♦ Dorothy Y. Kirkley 71L ♦ Hon. Thomas B. Wells 73L
2000
Sen. Thomas F. Allgood 51L* ♦ Cecil C. Malone Jr. 41B 50L ♦ Kevin A. Ross 80L ♦ W. Terence Walsh 70L
1999
J. Guy Beatty Jr. 57L ♦ Hon. Elmo Holt 48L* ♦ Jean Zimmerman 75L
1998
Hon. William W. Daniel 43C 45L* ♦ Chilton Davis Varner 76L ♦ Felker W. Ward Jr. 71L (Medal)
1997
Hon. Sanford Bishop Jr. 71L ♦ Patricia Dwinnell Butler 31L* (Medal) ♦ Hon. Lewis R. Slaton 48L*
1996
A. Paul Cadenhead 49L ♦ Hon. Patricia D. McMahon 68L ♦ Hon. Thelma Wyatt Cummings Moore 71L (Medal) ♦ C.B. Rogers 51C 53L
1995
Dana S. Creel 33C 34L* ♦ Hon. Tillie Kidd Fowler 64C 67L* (Medal) ♦ Robert W. Scherer 50L ♦ George W. Williams 33L*
1994
Hon. Frank M. Hull 73L ♦ Hon. Willis Hunt Jr. 54L ♦ Hon. Elliott H. Levitas 52C 56L ♦ Hugh F. MacMillan 34L* ♦ Edgar Neely Jr. 34L* ♦ Chester N. Posey 49L ♦ J. Ben Shapiro Jr. 64C 67L (Medal)
1993
Hon. Anthony A. Alaimo 48L (Medal) ♦ Hon. Orinda Evans 68L ♦ Clifford Oxford Jr. 61L* ♦ Hon. Leah J. Sears 80L (Medal) ♦ Hon. Glenda Hatchett 77L (Medal)
1992
A. Gus Cleveland Jr. 41L* ♦ Professor Lucy S. McGough 66L ♦ Hon. William C. O'Kelley 51C 53L ♦ K. Martin Worthy 41C 47L
1991
Hon. Charles A. Moye Jr. 39C 43L
1990
Hon. Clarence Cooper 67L ♦ Hon. Wyche Fowler Jr. 69L ♦ Devereaux F. McClatchey 25C 28L* ♦ Albert W. Stubbs Jr. 34C 36L*
1988
Hon. Marvin Arrington Sr. 67L (Medal) ♦ Hon. James C. Hill 48L ♦ Dean Ben F. Johnson Jr. 36C 40L 05H* (Medal) ♦ James W. Walker Jr. 53L
1987
Hugh M. Dorsey Jr. 33C 35L* ♦ Sol I. Golden 26L* ♦ Hon. Peyton S. Hawes 27C 29L* ♦ Edwin L. Sterne 28C 29L* ♦ Robert T. Thompson Sr. 51C 52L* (Medal)
1986
W. Stell Huie 52C 53L ♦ Charles E. Watkins Jr. 62L*
1985
Gardner B. Allen 28C 30G 33L* (Medal) ♦ Paul H. Anderson Sr. 38C 40L (Medal) ♦ Henry L. Bowden Sr. 32C 34L 59H* (Medal) ♦ Harllee Branch Jr. 31L* ♦ Dr. Thomas E. Bryant Sr. 58C 62M 63MR 67L (Medal) ♦ Emmett B. Cartledge Jr. 31C 33L* (Medal) ♦ Aubrey F. Folts 26C 27L* (Medal) ♦ Granger Hansell 22C 24L* (Medal) ♦ J. Robin Harris 48C 49L* (Medal) ♦ Hon. Harold N. Hill Jr. 57L ♦ Hon. G. Conley Ingram 49C 51L (Medal) ♦ Boisfeuillet Jones 34C 37L* (Medal) ♦ James A. Mackay 40C 47L* ♦ Sen. Sam Nunn Jr. 61L 62L (Medal) ♦ Hon. Ralph H. Pharr 23L* ♦ Erle Phillips 41B 48L* (Medal) ♦ Eleonore Raoul 20L 79H* ♦ Randolph W. Thrower 34C 36L (Medal) ♦ J. Pollard Turman 34C 35L 73H* (Medal) ♦ Robert F. Whitaker 27L* (Medal) ♦ Robert S. Wiggins 36C 39L* (Medal)
* deceased
(Medal) denotes Emory Medal recipient
Arts/Entertainment
The Honorable Glenda Hatchett 77L—television judge on the show "Judge Hatchett"
Education
Andrew R. Klein 88L—Dean and Paul E. Beam Professor of Law at Indiana University Robert H. McKinney School of Law; public interest
Luis A. Aguilar 85L—commissioner of the US Securities and Exchange Commission
Aloke S. Chakravarty 97L—assistant US attorney in the Antiterrorism and National Security Unit, District of Massachusetts; co-lead prosecutor in the Boston Marathon bombing case
Business
Facundo L. Bacardi 96L—current Bacardi chairman
C. Robert Henrikson 72L—former Chairman of the Board, President and Chief Executive Officer of MetLife Inc.
Raymond W. McDaniel, Jr. 83L—president and chief executive officer of Moody's Corporation
Judges (Federal, State, and Supreme Court)
The Honorable Rowland W. Barnes 72L—Former Atlanta Superior Court
The Honorable Stanley F. Birch, Jr. 70L 76L—US Court of Appeals for the 11th Circuit
The Honorable Leo Gordon 77L—US Court of International Trade
The Honorable Catharina Dubbelday Haynes 86L—US Court of Appeals for the 5th Circuit
The Honorable Frank Mays Hull 73L—US Court of Appeals for the 11th Circuit
The Honorable Leah Ward Sears 80L—Georgia Supreme Court Justice
State Appellate Courts
Presiding Justice P. Harris Hines 68L, Georgia Supreme Court (current)
Judge M. Yvette Miller 88L, Georgia Court of Appeals (current)
Judge Elizabeth L. Branch, Georgia Court of Appeals (current)
Government
David I. Adelman 89L—former United States Ambassador to Singapore; former member of the Georgia Senate from the 42nd district
The Honorable Sanford D. Bishop, Jr. 71L—US Representative for Georgia's 2nd congressional district
Benjamin Bentley Blackburn 54L—R-GA U. S. House of Representatives 1967-1975
Tillie Flower 67L—R-FL, U. S. House of Representatives, 1993-2001
The Honorable W. Wyche Fowler, Jr. 69L – former United States Senator from Georgia; former member of the US House of Representatives from Georgia's 5th district; 22nd United States Ambassador to Saudi Arabia
The Honorable Gordon D. Giffin 74L—34th United States Ambassador to Canada
The Honorable Carte Goodwin 99L—former United States Senator from West Virginia
Eléonore Raoul Greene 20L—first female admitted to Emory University; chaired the Fulton and DeKalb County branches of the Equal Suffrage Party of Georgia; organized the Atlanta League of Women Voters
The Honorable Elliott H. Levitas 52C 56L—former member of the US House of Representatives from Georgia's 4th district
The Honorable Sam A. Nunn, Jr. 61L 62L—former United States Senator from Georgia; former Chairman of the Senate Armed Services Committee
Randolph William Thrower 34C 36L—former Commissioner of Internal Revenue under President Richard Nixon
Teresa Pike Tomlinson 91L—mayor of Columbus, Georgia
Other
Robert T. Jones, Jr. 29L—first golfer to win the "Grand Slam" Tournament; developer of the Master's Tournament in Augusta, GA
The Reverend Bernice Albertine King 90L 90T—daughter of Martin Luther King Jr. and Coretta Scott King; minister