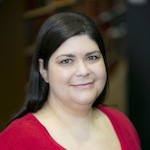 Laura Yearout, Interim Assistant Dean
Laura Yearout manages the day-to-day operations of the Career Center. She is responsible for Emory Law's recruitment programs, directs the internal and external communications for the office, implements strategic initiatives and advises students and alumni. Before returning to her native Atlanta in 2007, she was a career counselor for Tulane Law School, spearheading Tulane's Judicial Clerkship Program. She also worked as the Deputy Judicial Administrator for Jefferson Parish Juvenile Court and director of employer relations/externship program supervisor for the University of Florida Levin College of Law, Office of Career Services. Laura earned her JD from Tulane Law School and her BA in anthropology from the University of New Orleans.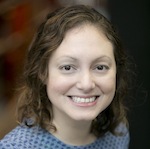 Michelle Valteau, Senior Director
In addition to advising students, Michelle Valteau prepares and presents educational programming on various career-related topics. Prior to joining the Career Center in 2009, Michelle practiced as a real estate finance associate in the Atlanta offices of Stites & Harbison PLLC and Thompson Hine LLP. Michelle earned her JD from Duke University School of Law and her BA in political science from Wellesley College.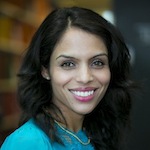 Ragi Soto, Director
Ragi Soto is an advisor and presents educational programming. Before joining Emory Law in 2009, Ragi was an executive legal recruiter with Lucas Group's Atlanta office. She began her career in legal recruiting as a Partner Practice Specialist and Client Relations Specialist with Major, Lindsey & Africa's New York office. Prior to recruiting, she was the director of student activities with the City University of New York School of Law. Ragi earned her JD from Emory University School of Law and her BA in anthropology and political science, summa cum laude, from the State University of New York at Albany.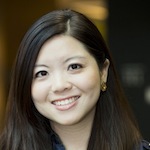 Emily Liu, Director and Manager of Diversity & Inclusion
Emily Liu is a career advisor.  As the Career Center's first Manager of Diversity & Inclusion, Emily also oversees the office's career-related diversity and inclusion programs.  Prior to joining Emory Law's Career Center, Emily practiced as a real estate associate in the New York office of Skadden, Arps, Slate, Meagher & Flom LLP, where she was an active member of the Asian American Attorney Affinity Group.  Emily has also served as an attorney extern at The Legal Aid Society's Harlem Community Law Office and as a volunteer attorney at the Brooklyn Family Defense Project.  Emily received a BA from Ithaca College, summa cum laude, and a JD from the University of Michigan Law School, cum laude.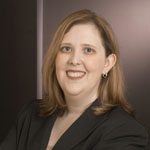 Emily Bramer, Director
Emily Bramer advises recent graduates and is the assistant director of the Emory Law Fellowship Program. Before joining Emory Law in 2012, Emily was an associate with Nelson Mullins Riley & Scarborough, LLP, where her practice focused on toxic tort litigation, and Fields Howell Athans & McLaughlin, LLP, where she handled coverage disputes and professional liability claims for insurers. Emily earned her JD, with honors, from Emory University School of Law and her BA in political science, summa cum laude, from the University of Kentucky.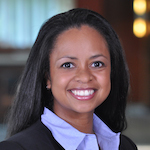 Lori Garrett, Director
Lori Garrett partners with students to assist them in developing individualized career strategies for achieving their professional goals.  She manages various educational programs and initiatives of the Career Center, serves as advisor to several student-run practice societies, and supports the career-related diversity and inclusion work of the office.  Prior to joining Emory Law, she worked for the Minority Corporate Counsel Association as Vice President and Managing Director, SE Region, and practiced commercial real estate law at Weissman P.C. and McGuireWoods LLP.  She received her JD from the University of Southern California Gould School of Law, and her BA, magna cum laude, from Spelman College.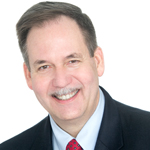 Greg Yates, Associate Director
Before joining the Career Center, Greg was a professional career advisor and coach for lawyers in his own consulting practice, a lawyer in a small boutique firm, an equity partner at two Am Law 100 firms, a rainmaker who developed an annual book of business of over $3.5 million and in-house counsel for a publicly-traded investment firm. During his career, Greg managed a Fortune 500 company and several small businesses (winning the Turnaround Management Association Turnaround of the Year – Large Company 2011). Greg now works with students to help them find their perfect job and create their ideal career to achieve success, prosperity, and personal fulfillment.  He received his B.A., M.B.A. and J.D. from the University of Alabama.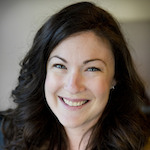 Sarah Carlson, Adjunct Faculty
Sarah Carlson created and teaches Career Strategy & Design, Emory Law's professional development curriculum designed specifically for first-year students.  Prior to leading the first-year curriculum, Sarah spent five years as a career advisor, created and taught Professional Narrative, Emory Law's first for-credit professional development course for upper level students, and she taught in the Kessler-Eidson Trial Techniques Program. In addition to her work at Emory, Sarah coaches private clients and speaks nationally on professional development topics. Prior to joining Emory Law's Career Center in 2012, Sarah clerked for the Honorable Julie E. Carnes in the Northern District of Georgia, and she practiced commercial litigation at Sullivan & Cromwell LLP and Kasowitz, Benson, Torres & Freidman LLP in New York City.  Sarah received her BA from the University of Arizona, summa cum laude, and her JD from Harvard Law School, cum laude.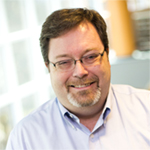 Kevin Motsinger, Associate Director of Graduate Programs
Kevin Motsinger joined Emory Law School in 2014.  He advises LLMs and Juris Master (JM) students in the Career Center.  Before joining Emory, he was the Manager of Programming at The George Washington University Law School in Washington, DC and before that was a hiring recruiter for an international law firm.  Kevin attended James Madison University for Political Science, the University of Hawaii for Pacific Rim Studies, and Far Eastern State University (Vladivostok, Russia) for Russian Studies.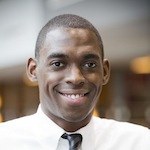 Garnett Taylor Jr., Manager of Recruiting
Garnett Taylor manages the On/Off Campus Interview Programs and job fairs, job postings and the Symplicity website for the Career Center. He handles all of the office finances and metrics reporting, library resources, and Symplicity inquiries from students and staff. Garnett earned his BA in criminal justice from Florida A&M University and MS in Accounting from Keller Graduate School of Management of DeVry University. He joined Emory Law School in 2012.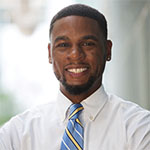 Leonard Lamb, Administrative Assistant
Leonard Lamb coordinates all programs and plans events for the Career Center's 23 student practice societies. He works with other universities to process reciprocity requests, and he also assists with managing the Career Center's social media pages, schedules all advisor appointments and handles logistics for meetings and special events. Leonard joined the Career Center in 2015 after working at Emory Autism Center as their Assistant Program Coordinator. He brings management skills from several sectors, having coordinated programs in both public and private organizations.