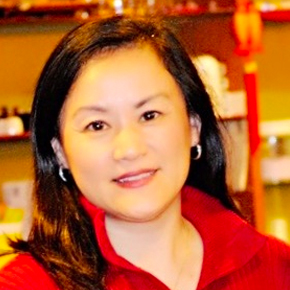 Lei Fang
Adjunct Professor
Dr. Lei Fang advises domestic and international clients on a wide range of intellectual property matters. She helps clients identify key intellectual property and develop portfolio protection strategies. Lei prosecutes patent and trademark applications before the US Patent & Trademark Office, and counsels clients and provides legal opinions on patentability, validity, non-infringement, and freedom-to-operate issues primarily in the life sciences sector related to biotechnology, pharmaceuticals, and medical devices inventions. Lei also helps clients on technology transferring and licensing and FDA regulatory reviews for drugs and medical devices. She also conducts intellectual property due diligence and provides product clearance opinions and development strategies. Her experiences in patent litigation include participating and providing technical support in the Hatch-Waxman ANDA (Paragraph IV) patent litigation involving generic pharmaceuticals, and managing International Trade Commission Section 337 investigations and related district and appellate court cases involving Chinese companies. Lei also helps clients to obtain a copyright registration before the US Copyright Office.
​
For more than a decade, Lei has worked with clients ranging from multinational corporations, to early stage entrepreneurial companies, to nonprofit university and science research institutes. Her extensive knowledge on intellectual property related matters in the biotechnology, pharmaceutical, medical device, and life sciences industries have led to many speaking engagements for her.
​
With her native Chinese background, Lei speaks and writes fluent Chinese and offers clients a unique combination of legal knowledge, advanced scientific and technical training, and an intimate understanding of the Asian marketplace. Lei is actively involved in many Asian-American organizations, many of which she serves as a legal counsel. She also represents multiple Chinese companies in various corporate and intellectual property matters in the United States.

Before starting JIN & FANG LLP, Lei worked as a patent attorney at a few prestigious US firms (e.g., Sutherland Asbill & Brennan LLP and Troutman Sander LLP). Prior to launching her legal career, she had a postdoctoral training at Harvard Medical School/Brigham Women's Hospital. She also worked as a research scientist at a biotech/pharmaceutical company in Cambridge, MA.