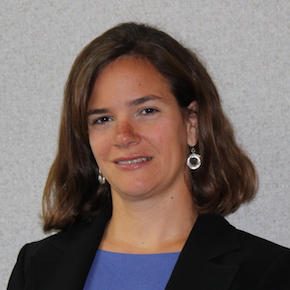 Corey Fleming Hirokawa
Adjunct Professor
Areas of Expertise
Appellate Advocacy, Civil Litigation, Class Actions, Complex Litigation
Corey Fleming Hirokawa is an Adjunct Professor in the externship program at Emory University School of Law, teaching the Judicial Externship course. 
After graduating from Emory Law in 2000, Ms. Hirokawa developed a civil litigation practice with the Atlanta complex litigation firm Bondurant, Mixson & Elmore LLP, where her areas of focus included class actions, civil rights litigation, contracts and commercial litigation, arbitration, mediation, and appeals. She was an active member of the Atlanta Bar, serving on the Board of Directors of the Associates Campaign for Legal Services and as a board member of the Atlanta Council of Younger Lawyers.
Since leaving Bondurant in 2008, Ms. Hirokawa's professional focus has been on assisting new and developing businesses through periods of growth and transition.  From 2008 through 2010, she served as General Counsel for Micropore Plastics, Inc., a mid-sized Atlanta-based manufacturer of specialty plastics. More recently, she has served as General Counsel for Recleim LLC, an environmentally-friendly appliance recycler founded in 2012, where she assisted the company from its start-up phase through the development and deployment of its flagship recycling facility in Graniteville, South Carolina. In 2014, Ms. Hirokawa became a founding member of Blue Goblin LLC, an Atlanta-based start-up company offering innovative recycling services across multiple industries, where she also serves as General Counsel.
From 2000 to 2001, Ms. Hirokawa served as a law clerk for the Hon. Diane P. Wood on the United States Court of Appeals for the Seventh Circuit, in Chicago, Illinois. During law school, Ms. Hirokawa also participated in Emory's externship program as an extern with the Hon. Stephanie Manis, Fulton County Superior Court.