Main content
Honors and Awards
Eye, Pardo, Lamb named Woodruff Fellows, receive full scholarships
Emory University School of Law |
Emory Law has awarded Robert W. Woodruff fellowships to three students who have distinguished themselves with leadership roles, extensive study abroad and robust extracurricular lives.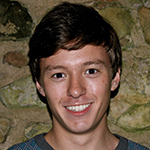 William Eye is a gifted violinist and athlete who is currently pursuing a master of letters in international political theory at the University of St. Andrews in Scotland, where he is a varsity rower and member of the St. Andrews Symphony Orchestra. He earned his undergraduate degree at Emory in philosophy and music.
While an Emory student, he studied in South Africa as an intern for the Street Law Project at the University of Witwatersrand. Eye was a field researcher for the Emory Office of University-Community Partnerships, and conducted interviews with refugees and healthcare providers in Somalia. He interned for the Ugandan American Partnership Organization in Atlanta, and was a summer fellow at HIA Berlin-International Migration and its Consequences: a Human Rights Perspective. In 2008, Eye was a violinist for Music Without Borders through the Long Island Youth Orchestra and performed an international benefit tour through Eastern Russia, Japan, South Korea, and Hawaii. Eye is originally from Baldwin, N.Y.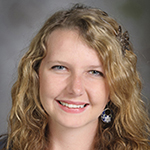 Jennifer "Jeni" Lamb is an equestrian and Truman Scholar who has studied agriculture and nutrition at several African-based projects. She is a fellow at the nonprofit Appalachian Sustainable Development in Abingdon, Va. She worked in Kenya, Uganda, Lesotho and South Africa as a research associate for the Sustainable Agriculture and Natural Resource Management Collaborative Research Support Program and as a Soya Beans Project Coordinator for Community Action for Rural Development, a Kenyan nonprofit. Lamb was an intern at the U.S. Senate Committee on Agriculture, Nutrition and Forestry and the U.S. House of Representatives Committee on Agriculture.
Lamb was awarded the Austin Michelle Cloyd Scholarship for Social Justice and a Jimmy and Rosalynn Carter Foundation Academic Service Entrepreneur Grant. She earned a BA in political science, as well as her bachelor's and master's degrees in agricultural and applied economics at Virginia Polytechnic Institute and State University, where she was captain of Tech's Equestrian Western Team and a representative for the school's College of Agriculture and Life Sciences Diversity Council. In 2010 she was named Undergraduate Woman of the Year.
Her work has been published in the Consilience Journal of Sustainable Development and Sustainable Development Law and Policy Review. In 2005, she was National Champion in Arabian Horse Judging. She is a native of Boulder, Colo.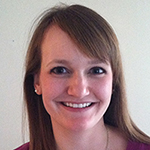 Alyssa Pardo built a strong background in civil and human rights while earning her bachelor's degree in international affairs at George Washington University. Pardo was president of the Amnesty International chapter, a Model United Nations delegate, and a Professional Foreign Service Sorority member. She also was awarded the Maimonides Jewish Leaders Fellowship and studied abroad in Costa Rica and Argentina as a volunteer for the Maternal and Infantile Assistance Foundation.
Pardo is a program assistant for Stability Operations at the U.S. Department of State Foreign Service Institute. Previously, she was an administrative assistant at the Public Defender Service of the District of Columbia. She has completed internships at the Bureau of Democracy, Human Rights, and Labor for the U.S. Department of State; the Woodrow Wilson International Center for Scholars, Latin America Program; the Peace Corps Headquarters; and the U.S. House Committee on Foreign Affairs, Subcommittee on the Western Hemisphere. Pardo is fluent in Spanish, minored in economics and ran the 2010 Marine Corps Marathon in her hometown of Washington, D.C.
The Woodruff Scholars and Fellows program was established by Emory University in 1980 and is the university's highest accolade. Emory Law fellows receive a full scholarship, valued at approximately $150,000, to pursue their juris doctor degree. The award covers tuition and fees and includes a stipend for books and living expenses.
Related Link
---
Tags