Main content
Public Interest
Emory Law's J. Martin Bunt receives 19th Annual PSJD Pro Bono Publico Award
Emory University School of Law |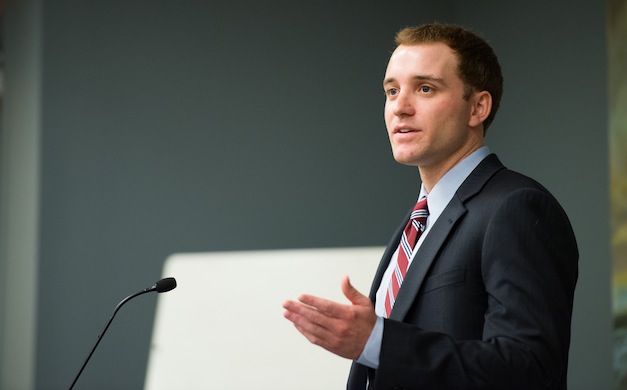 J. Martin Bunt, a third year student at Emory University School of Law, has received the 19th Annual PSJD Pro Bono Publico Award, which honors one law student nationwide for pro bono contributions to society.
 
Bunt's recognition comes for his work starting the Volunteer Clinic for Veterans (VCV) at Emory Law as a second year law student.  His leadership and ongoing commitment has resulted in the provision of much-needed pro bono legal services for veterans and their families with disability benefit claims before the Veterans Administration and in subsequent appellate proceedings.
 
"When they come home, I believe it is our turn to serve them.  I will continue to dedicate my life to the VCV, knowing that I am serving those who have sacrificed so much to serve me," says Bunt in PSJD's announcement.   
 
Today, Bunt continues to provide leadership in the clinic, with nearly 50 lawyers who have agreed to take veterans' benefits cases and over 40 volunteer students working with veterans and on legislation to create special courts in Georgia to help veterans with traumatic conditions to obtain treatment and release as an alternative to incarceration.
 
PSJD, formerly PSLawNet, is the Public Service Jobs Directory administered by the National Association for Legal Career Professionals (NALP).
---
Tags