Main content
Public Interest
Equal pay trailblazer Ledbetter among Emory Law speakers
Emory University School of Law |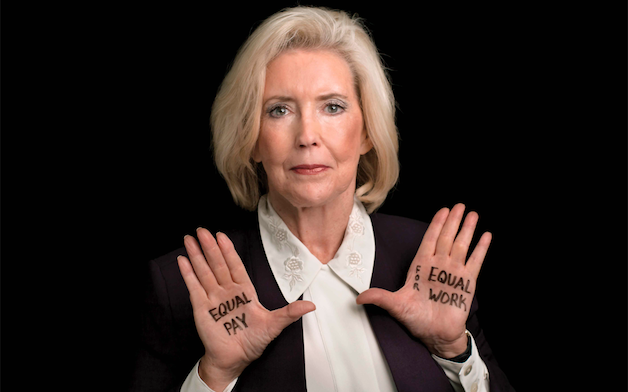 Emory Law begins 2014 with a series of campus events featuring legal experts in health, finance, and religion—and plaintiff Lilly Ledbetter, whose pursuit of equal treatment resulted in a watershed change in federal law.
Wednesday, Jan. 29, CDC & FDA: Collaboration & Challenges:FSMA, Food Outbreaks, Pharmacy Compounding & Emerging Health Issues
8 a.m.-6 p.m., Gambrell Hall, 1301 Clifton Rd., Atlanta, 30322
The one-day symposium explains how the Food and Drug Administration and the Centers for Disease Control and Prevention work together on food and drug law issues—from outbreaks of food-borne illness to approval of in vitro diagnostic devices.
It is designed for those who work within or regulate the drug, biologics, food and medical devices industries, as well as attorneys, students and academics. More than 20 experts are scheduled to participate, including scientists, physicians, attorneys and directors from both agencies. James Curran, M.D., dean of Rollins School of Public Health, will moderate one session and Emory Law Vice Dean Robert Ahdieh and professor Polly Price are also speakers.
The event is open to the public and admission ranges from $195 to $495, depending on the level of membership with the symposium's host organization, The Food and Drug Law Institute. Full-time students may attend at no cost, but must register prior to the event. 
Saturday, Feb. 1, LAWS Conference
9:30 a.m.-3:30 p.m., Gambrell Hall, Tull Auditorium
Lilly Ledbetter's lawsuit seeking equal pay for equal work made its way to the U.S. Supreme Court, eventually resulting in the Lilly Ledbetter Fair Pay Act. Ledbetter will present the keynote address at the annual Legal Association for Women Students conference titled, "Will Leaning In Shatter the Glass Ceiling?"
A jury awarded Ledbetter roughly $3.3 million in compensatory and punitive damages in a federal gender pay discrimination lawsuit filed against her employer, Goodyear Tire and Rubber Company. That decision was overturned by the U.S. Supreme Court. However, President Barack Obama signed the Ledbetter Act into law on Jan. 29, 2009, superseding the court's decision. The conference is free and open to the public, but registration is required. CLE credit for attorneys is available. 
Tuesday, Feb. 4, EPIC Inspiration Awards
7 p.m., Gambrell Hall, Tull Auditorium
The 18th annual awards ceremony honors exemplary public interest work by members of the local legal community. The event is also a major fundraiser for the Emory Public Interest Committee's summer grant program, which funds otherwise unpaid public interest jobs for Emory Law students. Last year, 36 students received stipends and spent the summer working for organizations ranging from the U.S. Justice Department's Antitrust Division to environmental nonprofits.
The awards and winners are:
Lifetime Commitment to Public Service Award: Anne Emanuel 75L, professor emerita of law emerita, Georgia State University College of Law. Emanuel clerked with Judge Elbert Tuttle and published Elbert Parr Tuttle: Chief Jurist of the Civil Rights Revolution in 2011.
Outstanding Leadership in the Public Interest Award: Attorney Stan Jones is being honored for his work on behalf of mental health services dating from 1971, when he served on Gov. Jimmy Carter's Commission to Improve Services to the Mentally and Emotionally Handicapped. He later served on the President's Commission on Mental Health.
Unsung Devotion to Those Most in Need Award: Rachel Epps Spears, founding executive director of the Pro Bono Partnership of Atlanta.
RSVP required; ticket prices vary.
Thursday, Feb. 6, Randolph W. Thrower Symposium
7:30 a.m.-6 p.m., Gambrell Hall, Hunter Atrium, Tull Auditorium

Arthur R. Miller, University Professor at New York University School of Law, is keynote speaker for the symposium titled, "American Dispute Resolution in 2020: The Death of Group Vindication of the Law?" Speakers will discuss how recent U.S. Supreme Court decisions may affect group litigation. Professors from law schools nationwide will lead four panel discussions. The annual event is free, public and honors Emory Law alumnus Randolph W. Thrower. Georgia Bar members may earn five general CLE credits for a $65 fee, which includes parking, breakfast, lunch and a reception following the event.

Monday, Feb. 24, The Currie Lecture
7 p.m., Gambrell Hall, Tull Auditorium
Suzan Johnson Cook, former U.S. ambassador-at-large for International Religious Freedom, will present the Center for the Study of Law and Religion's Currie Lecture this year, part of the Center's two-day conference, "A Global Conversation: Exploring Interfaith and International Models for the Interaction of Religion and State." The event is free and open to the public.
Thursday, Feb. 27, 11th Annual Emory Bankruptcy Developments Journal Symposium
8 a.m.-1 p.m., Gambrell Hall, Tull Auditorium
The half-day symposium will feature keynote speaker Lawrence Ponoroff, Samuel M. Fegtly Chair in Commercial Law at the University of Arizona James E. Rogers College of Law. The symposium is free and open to the public, but registration is required. Attorneys may obtain three Georgia CLE credits for a $75 fee, which includes breakfast, lunch and parking. 
---
Tags