Main content
Honors and Awards
TI:GER team wins, advances, in startup competition
Emory University School of Law |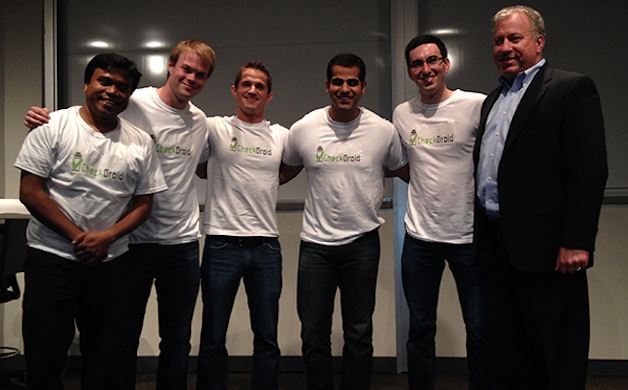 Fourteen teams of college entrepreneurs faced off in bracket-style competition for the 2014 Startup Madness competition at North Carolina State University. But only one team emerged victorious on March 19: CheckDroid from the Georgia Tech/ Emory Law TI:GER program.
The CheckDroid program helps Android-focused developers test and identify issues with their applications across multiple devices. The program saves considerable time for developers by allowing them to address problems by targeting devices within their user demographics.
As grand prize winner, the CheckDroid team earned a pitch trip to Silicon Valley to visit with venture capitalist firm Kleiner Perkins, as well as a nine-month residency at the new living and learning entrepreneurship initiative, the ThinkHouse, in Raleigh, N.C.
Related Links
---
Tags