Main content
Clinics
Turner Environmental Law Clinic: Students do real cases in real time
Emory University School of Law |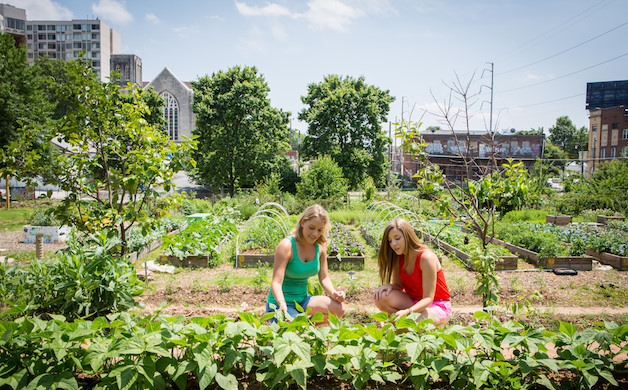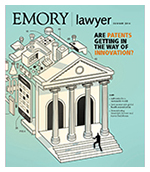 The Turner Environmental Law Clinic has provided pro bono legal representation since 1998 to individuals, community groups, and nonprofit organizations around the country that are fighting to protect the environment. This unique clinic gives Emory Law students the chance to practice environmental law on real cases in real time.
"Some of the most cutting-edge environmental issues of our time are being addressed right here," says Mindy Goldstein, director. "Students can get out there and get their hands dirty, practicing complex environmental law."
In this "live client clinic," students take part in all aspects of civil litigation, including drafting briefs, participating in client meetings, and developing case strategy. They also present arguments at administrative hearings and prepare transactional documents while working on legislative policy issues at the local, state, and national levels. In recent years, the clinic has
Successfully challenged decisions regarding the safety and environmental risks posed by nuclear power generation and the resultant nuclear waste.
Helped promote sustainable agriculture by assisting the City of Atlanta in amending its zoning ordinances to permit farmers markets and urban agriculture.
Prepared comments that convinced the Food and Drug Administration to withdraw and reissue its proposed regulations governing the growing and harvesting of produce.
Encouraged transparency in government decision making by successfully challenging the Department of Energy's decision to withhold information regarding its nuclear loan guarantee program.
Helped protect water resources and encourage conservation by filing comments on a power plant's draft permit to withdraw millions of gallons of water a day from the Savannah River.
Partnered with local watershed protection organizations in monitoring new reservoir proposals in Georgia.
Answered questions for environmental organizations regarding conservation easements.
Partnered with the Natural Resources Defense Council to report to Congress the ways the National Environmental Policy Act has protected human health and the environment. 
Identified legal barriers to distributed solar generation in Georgia.
About Emory Lawyer
Emory Lawyer is produced by the Office of Marketing and Communications, published twice annually by Emory Law, and is distributed free to all alumni and friends.
Send letters to the editor to communications@law.emory.edu »
---
Tags