Main content
Faculty and Scholarship
Professor Price, Emory attorneys: "Ebola in the U. S.: A Discussion of Legal Issues" (video)
Emory University School of Law |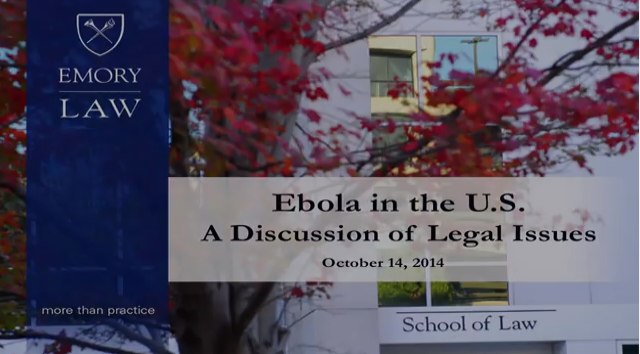 A top lawyer at Emory University said Tuesday that even with a decade of planning, the school's health care system had to deal with unexpected issues—including legal matters—as its campus hospital began treating Americans who contracted the Ebola virus in West Africa. Emory has treated three patients in a special isolation unit. Two have been released; a third remains at the hospital. 
Emory Law provides this video presentation of the panel discussion.
Event sponsored by the Emory Law Health Law Society and the Emory Public Health Ethics Club.
---
Tags