Main content
Public Interest
Sheffey receives public service award
Emory University School of Law |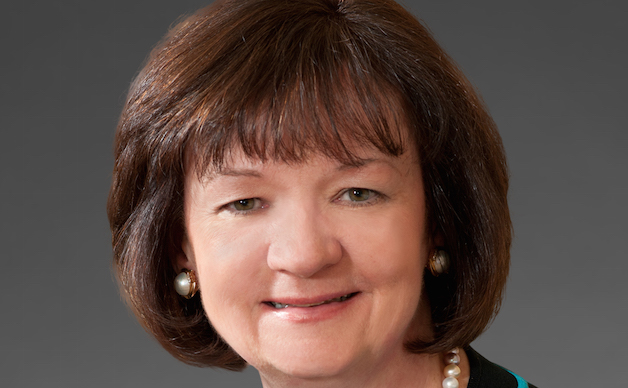 Rita Sheffey, Emory Law's assistant dean for public service, received the Ben F. Johnson Jr. Public Service Award from Georgia State University College of Law. The award is given each year to a Georgia attorney whose accomplishments reflect selfless public service.
Sheffey has long been a champion of pro bono work. Before joining Emory Law in January of this year, Sheffey had a long career at Hunton & Williams where, for 20 consecutive years, Sheffey logged more than 100 pro bono hours each year, and led the Atlanta office's Pro Bono Committee since 2005. She created Hunton & Williams' Southside Legal Center pro bono clinic in 1995 and, in 1996, partnered with the Fulton County Juvenile Court to develop a program that allows firm attorneys to serve as guardians ad litem in Children in Need of Services cases.
She lobbied for the creation of a second full-time, pro bono fellowship at Hunton & Williams' Atlanta offices. It allows a recent law school graduate to work exclusively on pro bono cases for two years. Since its establishment, three of seven fellows have been Emory Law graduates.
In her remarks Thursday night, Sheffey told the crowd, "A significant part of Ben F. Johnson Jr.'s public service career was focused on legal education, first as dean at Emory Law and later as the founder of the Georgia State University School of Law.  I am humbled and deeply honored to receive this recognition bearing his name."
Charging the lawyers in attendance to look at public service as part of who they are rather than as something they do, Sheffey encouraged them to answer their own call to serve: "Public service alone is always rewarding, often in ways you could not imagine," she said. "Collaborating with others in service can be life changing for all involved."
---
Tags