Main content
Alumni
Emory Law breaks fundraising record
Emory University School of Law |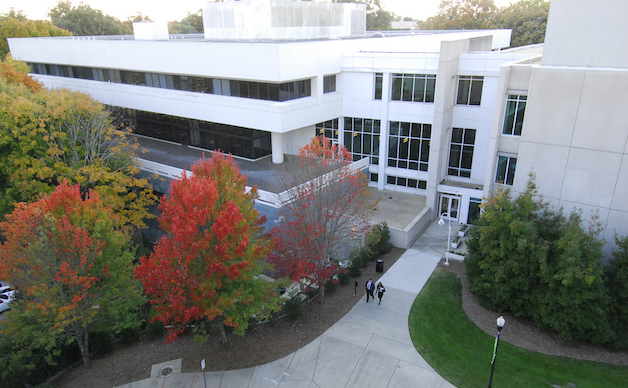 Emory Law closed its fiscal year on August 31, breaking all previous fundraising year-end totals. The school raised more than $7 million including three seven-figure gifts. 
Professor Emeritus Bill Carney donated first, providing the school with a $1 million challenge gift to support the Center for Transactional Law and Practice. Donors have already given $500,000 toward matching that gift in year one of what was outlined as a five-year challenge. 
The other seven-figure gifts came from anonymous donors: $1.5 million to create the John Lewis Chair in Civil Rights and Social Justice and another $1 million to the Center for the Study of Law and Religion, to fund a four-year project on religious freedom. 
An additional $2 million in contributions went toward scholarship endowments and student and faculty programs. The Fund for Excellence, Emory Law's "annual fund," also had an outstanding year, receiving more than $1 million in unrestricted support to augment activities and scholarship support at the law school.
Advisory Board Chair Allan Diamond 79L, of Diamond McCarthy based in Houston, says the good news should come as no surprise. "Dean Schapiro and the faculty created a strategic vision for the law school that the advisory board completely endorsed. We have all been sharing the news of the strong leadership and exciting opportunities at our alma mater for the past several years, and momentum is growing. I am exceedingly pleased that the alumni community has responded so generously." 
Robert Schapiro, dean and Asa Griggs Candler Professor of Law, said that the alumni community is to thank for this milestone: "The loyalty and generosity of Emory Law alumni is inspiring to those of us who are fortunate enough to see the impact that their gifts make every day. I am personally grateful to be part of such a vibrant and connected alumni network.  Friends of the school who are not alumni also displayed wonderful generosity this past year, and we are very pleased to be expanding our network of supporters." 
Anyone interested in learning more about the many opportunities to support Emory Law may contact Joella Hricik at joella.hricik@emory.edu.
Help us start 2016 on a great note by making a gift today.
---
Tags